Food
Someone Makes Ice Cream Pav With Lots Of Sweet Syrup & Tutti Frutti, Twitter Calls It Mahapaap
The world is full of people with different tastes, choices and interests; especially in India, one can find diversity in almost everything, be it customs, rituals, culinary habits, outfits, lifestyle, festivals and so on. While you can find delicious dosa and idli in the southern region, the north is famous for lip-smacking delicacies like chole bhature. On one hand where Gujaratis have a sweet tooth, on the other, Mumbaikars have a thing for vada pav and that too comes here with a wide variety offering something to suit every taste bud.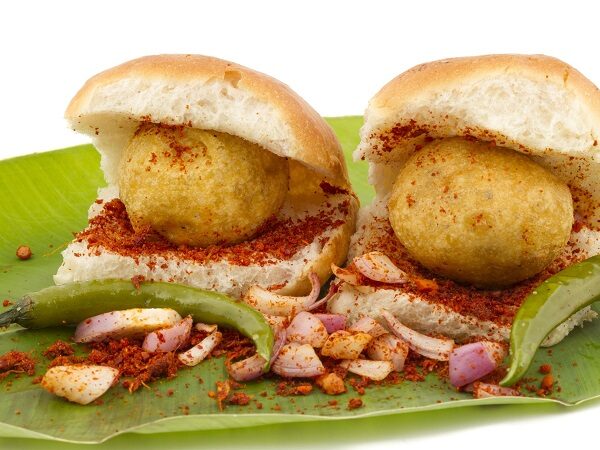 However, a Twitter user recently shared a video of ice cream pav and we bet that you would hesitate in trying it even if you like sweet and vada pav both. Yes, you read it right! This food joint in Gujarat has come up with a different kind of dish that may look like vada pav but in this, the spicy aaloo tikki has been replaced with a scoop of ice cream, sweet syrup and tutti frutti. Talking about the sweet syrup, it appears to be the one used in ice gola and the whole combination looks not less than a desert. Still craving to have it?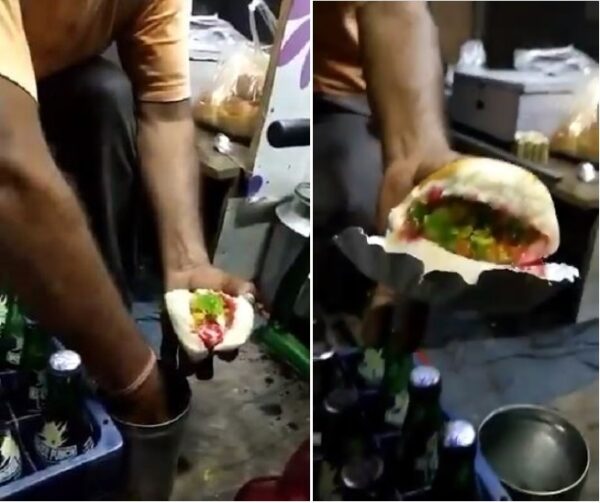 First of all, watch the video:
Gujarat's answer to Vada Pav is here. Vada Pav in mud. pic.twitter.com/RoTv67xVnh

— canteen quarantino (@Sahil_Adhikaari) September 15, 2020
Click here to watch this video directly on Twitter
This combination irked netizens and some of them got annoyed watching this type of experiment with their loving vada pav. Very few showed interest in actually having it while a majority of people wondered how someone can do this to tasty vada pav. Some even called it food crime and wished that they would not have watched this video.
Here are some of the selected reactions:
#1
Basically its a icecream wrapped in pav . Couldn't imagine to eat it ever.

— Green orange (@Orangeg07978693) September 15, 2020
#2
— (QUARANTINED SINDHI) (@sindhibhoot) September 15, 2020
#3
What an abomination. Absolutely blasphemous. These guys aught to be put behind bars.

— Saumitra (@saumitra_j) September 15, 2020
#4
Actual gola will have tikha chutney and sukha chutney with aloo smashed at the top

— Sir Jenkinson (@theEpicGooner) September 15, 2020
#5
He did not put sev and gathiya?

— AJ (@aashishjoshi00) September 15, 2020
#6
Haven't seen something this disgusting in a really long time 🤢

— aishwarya (@AISHWARYA72) September 15, 2020
#7
— AKSHAY KUMAR (@akshaykumar0076) September 15, 2020
#8
Bas isko chai me dip karke khao ab..
Guju bhai rocks💗
Vada pav take the L

— Leonendra मेस्सी (@Atmanirbhar12) September 15, 2020
#9
— SHARISH (@sharish1307) September 15, 2020
#10
— Samarth Koladiya (@SamarthKoladiya) September 15, 2020
#11
I really want the review of this experiment! Anyone can contact to that person who bought this?

— Bimal Patel (@pbimal_) September 15, 2020
#12
If you are gujarati then watch it till end and listen what customer is saying about sev and प्याज़ 😂😂😂😂😂😂

— वैश्विक | Vaishwik | વૈશ્વિક (@VaishwikTrivedi) September 15, 2020
#13
Vadapau बना रहे हैं, ice cream दे रहे हैं या फिर गोला दे रहे हैं कुछ समज मे नही आ रहा! 😂😂😂😂😂😂😂😂

— वैश्विक | Vaishwik | વૈશ્વિક (@VaishwikTrivedi) September 15, 2020
#14
Yaar gujus ko esa experiment nahi kerna chahiye vada pav ke sath

— Kushagra Rathore (@kushagrathore12) September 15, 2020
#15
Dinner cum dessert. Gujjus are genius man

— Ayush (@ayushstweets) September 15, 2020
Would you dare to try this ice cream pav?