Food
Someone Makes Maggi Milkshake & Twitter Goes WTF, Foodies Say "Tumhe To Phansi Ki Saza Hogi"
There is no denying the fact that Maggi is one of the most popular and loved food items and youngsters love to feast on it. Moreover, it's something that many people can have at any time of the day and at one fell swoop, it also won't be wrong to say that just watching its ad on TV or talking about it makes us crave for it.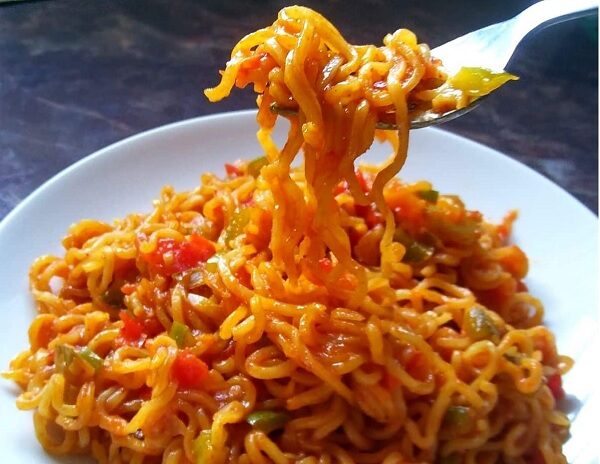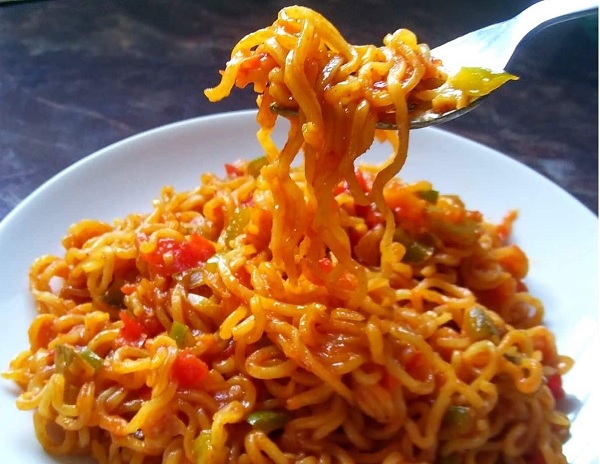 Maggi's scrumptious taste and ease to cook in minutes further make it a favourite of every household and over the time, people have come up with many variations of the dish as well. Some of them are loved by foodies while few others are quite bizarre that we can't even dare to try them, for instance, orange Maggi, sweet Maggi with milk and rose petals and so on.
However, the dish about which we are going to tell you in this article will make you wonder what has happened to people or where the world is heading. We are talking about Maggi milkshake and mere sight of it will make you say, bas yahi dekhna baaki tha….
Take a look:
A Twitter user posts the pic of the dish which someone has shared with him and his caption makes it clear that he is not too pleased with it.
The caption read,
"Some idiot shared this with me…
Maggie Milk-shake…. Jinda pakadna hai in banane waalo ko… 🤢🤢🤢"
Some idiot share this with me…

Maggie Milk-shake…. Jinda pakadna hai in banane waalo ko… 🤢🤢🤢 pic.twitter.com/m0BV8m7zyI

— Mayur Sejpal | मयूर सेजपाल 🇮🇳 (@mayursejpal) September 11, 2021
Twitter couldn't tolerate such insult of Maggi and people clearly expressed their dislike in comments. While some felt pukish, others mentioned various punishment that the cook of this dish should be given and a user went on to say that Maggi has become garam masala (spice) which people are using in just anything and everything.
Check out some of the selected tweets:
#1
Life imprisonment for the man who makes such food….

— Me 🇮🇳 (@lotusprings) September 11, 2021
#2
हे बनविणाऱ्याला सांगा pic.twitter.com/JFaErUGpvU

— Rohit Mahajan🇮🇳 (@the_dj_rdm) September 11, 2021
#3
Ab isko peene ka ya chabane ka?
Oh accha, maggi gale mein attke ga toh milk peene ka.
Kya majburi thi bhai?🤔

— Discrete Cracking (@Discretely_mine) September 11, 2021
#4
Wah wah wah wah 😬😬😅

Maggi milshake alag alag bhi khilaya ja skta hai bby 😅😅😬

I cant see u doing so much hard work in mixing these all 😅😅.

Aise nhi krne duga 😬😅😅

— 🇮🇳 Alok 💔 Miss U Sid & SSR 💔 (@Alokmishra416) September 12, 2021
#5
Arey humko kyon dikha rahe ho. Khud dekh liya…koi baat nahi….Your bad day and sympathy….Par humne kya bigada tha!

— 🇮🇳 Ved Prakash Dubey ❁ 🇮🇳 (@dubeyvedprakash) September 11, 2021
#6
Maggie badhiya banayi hai guru…. Milk ke saath serve ki hogi….. Ye mix karne ka chutiyapa jis kisine bhi kiya hain…. Uski…. pic.twitter.com/gRByltk0FL

— Rocky Bhai 🇮🇳 (@Rocky_wrote) September 12, 2021
#7
This Maggi is turning out to be like garam masala. People are adding it to everything they like!! 😂😂😂

— Free Mind (@FreeMindKeenEye) September 11, 2021
#8
Kya yaar!!! Aisa kyun karte hain log😫😫😫

— Tishaa Dogra 🇮🇳 (@DograTishaa) September 11, 2021
#9
Maggie ka insult kar diya bhai inhone to. Inpe case hona chahiye 😂😂😂😂😂. Koi bata do inhe maggi faloodaki shevaya nahi hoti 🤪🤪🤪🤪🤪🤪

— Parag (@uikeparag) September 11, 2021
#10
Bas yahi dekhna Baki tha 🤢

— Rohini🇮🇳🇦🇺 खंडणी न मागणारी मराठी अस्मिता (@Rohini_indo_aus) September 11, 2021
#11
— Darshan N. Popat 🇮🇳 (@DarshanNPopat) September 11, 2021
Will you dare to try it?
Share Your Views In Comments Below