Bollywood & TV
Sonu Nigam Sings Dhinchak Pooja's Dilon Ka Shooter In Kumar Sanu Style & It's 100 Times Better!
Sonu Nigam is quite active on social media. His last tweets regarding loudspeakers at religious places were not received well and he remained in the news for all the wrong reasons. However, this time you are going to love him.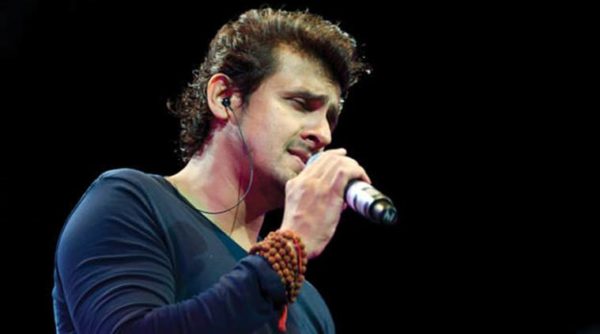 Sonu Nigam is known to mimic popular Bollywood singers very well and he looks very cute while he does it.
The seasoned singer recently recorded his own version of Dhinchak Pooja's Dilon Ka Shooter. While the fact that Sonu Nigam tried to sing the cringe song is enough to make you burst into laughter, he made sure to make it even more entertaining by singing it in the style of veteran Bollywood singer Kumar Sanu.
Sonu Nigam himself shared the video on Facebook and said that he couldn't resist the idea of recording the song despite his son Nevaan being against it-
Enjoy the video-
You can directly watch the video here–
He wrote, "Despite Nevaan against the idea, I just can't resist sharing this. 😀 this has been going through my head the entire night in Calgary. I have to express it out now that I'm in London. 😀 Giving a little tune to Dilon ka shooter…. Kumar Sanu da style.. ?????"
Well, we are just playing Sonu Nigam sorry Kumar Sanu's version of Dilon Ka Shooter on loop and can't stop enjoying it. Tell us in comments section, how much you enjoyed it.
Share Your Views In Comments Below