Sports
Sourav Ganguly Was Brought Back Despite Opposition From Senior Players, Reveals Greg Chappell
The current President of the Board of Control for Cricket in India (BCCI), Sourav Ganguly is also known as one of the most successful skippers of the Indian cricket team but there has been a phase in his career when he was not only removed from captaincy but even dropped from the team as well. All this happened when Greg Chappell was the coach of the Indian squad, the former Aussie cricketer was appointed as the Indian coach in 2005 after the tenure of John Wright came to an end. Greg Chappell's 2-year tenure as the coach was marred by controversies and in his latest book entitled "Not Out", he has once again talked about the alleged differences between the senior players of the Indian team.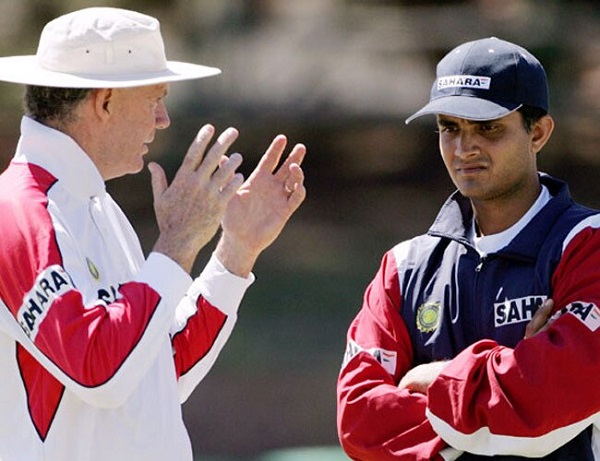 In his book, Greg Chappell talked about the 2005 India's tour of Sri Lanka for three-nation ODI series for which Sourav Ganguly was not available as he was suspended due to slow over rates. He stated that Jagmohan Dalmiya asked him if he wanted Sourav Ganguly in the team as they could arrange it. Greg Chappell wrote that he replied in negative as he was of the opinion that any interference in the process was not correct and moreover it was a good time to look at Rahul Dravid and other options.
Greg Chappell further wrote that Jagmohan Dalmiya was pleased with his reply and the Indian team went to Sri Lanka without Sourav Ganguly; however, Dada joined the squad midway through the tour despite the fact that the senior players didn't want Ganguly in the team. Greg Chappell wrote that he asked the senior players whether they wanted him back in the squad and all the players replied in negative but the selectors still brought Ganguly back.
During an interview, Greg Chappell said that he was approached by Sourav Ganguly for coaching India. He further said that though he had some other things in mind, he decided to accept the offer as John Buchanan was already coaching Australia. He added that he got the chance to coach the team of a populous and cricket crazy nation because Sourav Ganguly ensured that he did that. However, he went on say that his two years in India were very challenging on each front whether it was expectations from him or issues regarding Sourav Ganguly and his captaincy. He alleged that Dada was never interested in working hard or improving himself, he just wished to captain the side as he wanted to keep things in his control.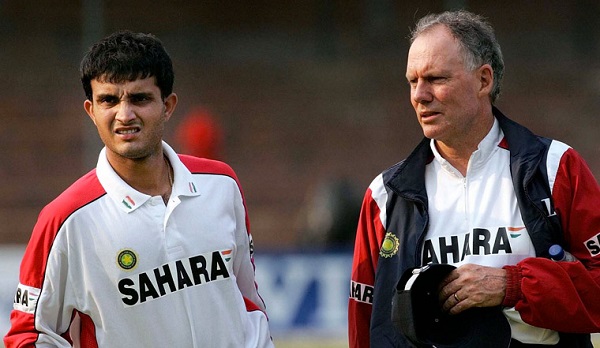 Sourav Ganguly also doesn't hold high opinion of Greg Chappell and in a book launch event in 2016, he spoke that once he was given a chance to select the coach for the Indian team and he felt that he messed up in 2005.
Greg Chappell has been slammed by many former Indian cricketers for his controversial tenure and majority of them feel that he talks about his tenure as the Indian coach just for the purpose of increasing sale of his books.
Share Your Views In Comments Below