Sports
Sreesanth Hits Out At Robin Uthappa For Claiming That The Pacer Drops The Easiest Catches
The Indian cricket fans are happy seeing their favourite cricketers getting engaged in Instagram live sessions and in interviews as it is providing them with the entertainment which they were deprived of due to the postponement of the IPL 2020 and other cricketing events on account of the lockdown imposed because of the coronavirus pandemic.
Some time ago, the Indian cricketer Robin Uthappa talked about the 2007 ICC T20 World Cup final which was won by India after defeating Pakistan. He also made a statement as per which it was destiny that made India win the match. He also claimed that Sreesanth was able to take Misbah-ul-Haq's catch because luck was in his favour otherwise the Kerala bowler is known for dropping easiest of the catches.
Now, Sreesanth has reacted on Robin Uthappa's statement and alleged that many complaints were made against Robin Uthappa in the last season as he dropped many catches while playing for Kerala. Earlier, Robin Uthappa used to play for Karnataka but now he has started playing for Kerala and Sreesanth also asked Uthappa to improve his catching.
The Indian pacer also gives a word of caution to Robin Uthappa as Sreesanth says that he will also be playing for Kerala in the domestic cricket and it won't be good for Uthappa if he drops catches on his bowling.
Sreesanth says for Robin Uthappa that the junior team members may not have said anything to him after he dropped catches but if he does the same thing on his bowling, he must be ready for what comes to him after that. As per Sreesanth, he may have dropped only 4-5 catches in his complete international career and 10-15 catches when it comes to his entire professional career. He further adds that while training, even Jonty Rhodes who is being touted as one of the best fielders of the world drops catches.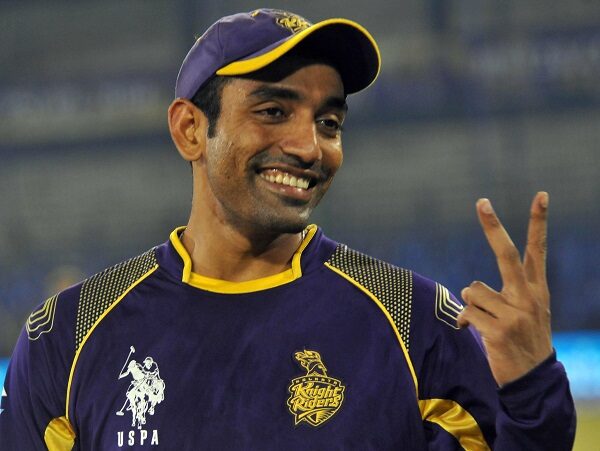 If we talk about the catches taken by both the cricketers, Robin is far ahead of Sreesanth. 263 catches have been taken by Robin Uthappa and he has also done 48 stumpings as he plays a wicketkeeper-batsman for the IPL team Kolkata Knight Riders.  Sreesanth, on the other hand, has taken only 35 catches till date in 8 years of his career.
Sreesanth was banned from playing cricket by BCCI after he was accused of spot-fixing in the IPL 2013 and since then, he hasn't played any type of cricket match.
What is your take on this matter?
Share Your Views In Comments Below