Bollywood & TV
Sreesanth, Karanvir & Dipika Indirectly Called Rohit Suchanti Gay, Got Slammed By Vikas Gupta
The controversial TV reality show Bigg Boss 12 is already going good and it appears that things will heat up after the wild card entries of Rishta Likhenge Hum Naya actor Rohit Suchanti and Bigg Boss Marathi season 1 winner Megha Dhade.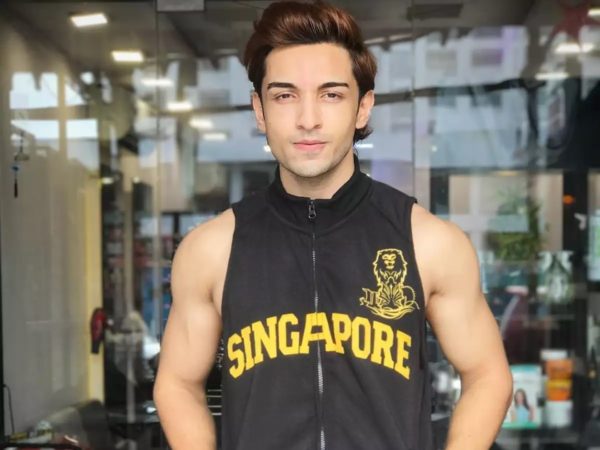 Rohit tried to act smart and overconfident when he asked housemates to eliminate Sreesanth from the house; however, some contestants didn't form a good opinion about him and took a jibe at his fair complexion, saying that he is beautiful (which is used for girls) instead of handsome (which is used for boys).
Sreesanth even said that Rohit wore shorts of purple colour and then acted in a manner as if he was trying to indicate that Rohit is not straight.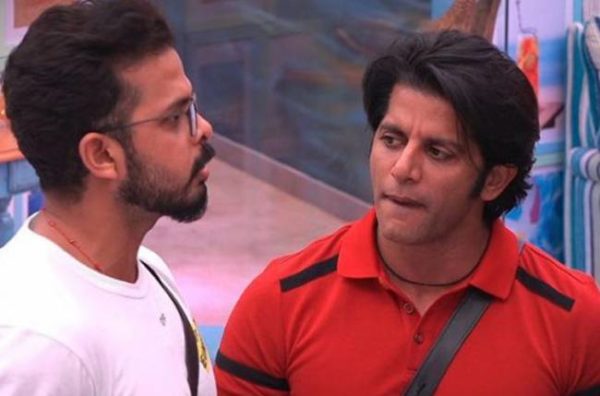 This all did not go well with former Bigg Boss contestant Vikas Gupta who took to the micro-blogging site Twitter and slammed contestants for saying unpleasant things despite being educated and belonging to a good background.
Vikas is a good friend of Rohit and in a hard-hitting post, he wrote how calling Rohit gay or bis*xual for his skin complexion or body language is utterly wrong, insensible and highly unexpected from celebs like Karanvir, Sreesanth and Dipika.
He expressed his disappointment, wrath and fury with the contestants for making ill-remarks about Rohit on national television and questioned whether Bigg Boss or Colors will take a strict action over the matter or let it go by just giving a warning.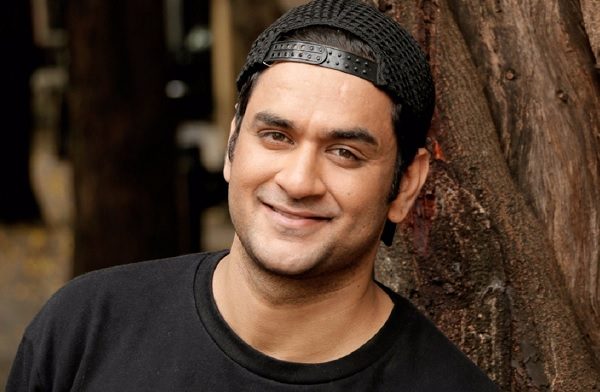 This is what his post read,
"While watching Rohit Suchanti on Bigg Boss 12 and saying who is Sreesanth, we all ended up laughing at his overconfidence and silliness. He has always been childish but this was stupid. I had made a mental note to give an earful to him whenever I met him but then I saw an idiot telling others that Rohit is gay & then Karanvir announcing that Rohit swings both ways just by looking at him and our national hero Sreesanth deciding that Rohit is wearing the colour purple which makes him gay and going as far as mimicking and acting pansy and trying to do all he could have to ridicule someone half his age. There were other housemates who found him too fair or too good-looking and made that a reason for him to be gay. Some of my favourite housemates including my friend Dipika this year laughed while Sreesanth was making homophobic jokes instead of correcting him while Rohit might not get affected by this even when he gets to know. It did affect me a lot. It shows that even our country's educated are so narrow-minded and idiotic enough to actually consider all these attributes for someone having alternative s*xuality.
Will Bigg Boss team and Colors take a strict action or just say this will not be tolerated like always it will happen again. Well I am not expecting anything from them but I would like to call out to everyone in the house who didn't stop the ones talking and making gay jokes and instead laughing at them. Some of you I know personally and I feel ashamed today that none of you had the guts to shut Sreesanth up and their fans who are level headed and educated enough to realise that it's not about Rohit Suchanti who is straight but the portrayal of the LGBT community as something to be made fun of or laughed at is really disgusting. Being gay, lesbian, bis*xual or transgender is not a choice. It's inborn.
I would request everyone not to make it about Rohit Suchanti, the problem isn't him being teased as gay or bis*xual. The real problem is using alternative s*xuality as something to be made fun of. Setting examples to the society that people who are from the LGBT community need to be mocked. Shame on you guys, when 377 was abolished some of you must have actually tweeted, insta saying proud of you India but look what you and your followers are doing. Writing there are 2 girls wild card this season and one i prettier than Jasleen also referring Rohit to being a girl and making fun of him. You think being called a girl or gay is derogatory or something to be laughed at. What a disappointing mindset it is to think of anyone less than someone just cause they are gay, lesbian or a girl.
I feel pity on you all for what are you leaving your future generations as an example and for the dumb junta who is actually forming opinions that wearing purple colour or for a boy to be fair and shaking hands or kissing on cheek makes someone gay or lesbian just cause some idiots on television say so and laugh about it. Even if they are TV actors or cricketers or any kind of celebs and it doesn't change the fact even if they are my friends or family and people I have long admired and loved.
Respect everyone. Judge them by their actions not by their colour, age, s*x or s*xuality and thinking anyone to be less deserving than you cause of these parameters only makes you closed minded."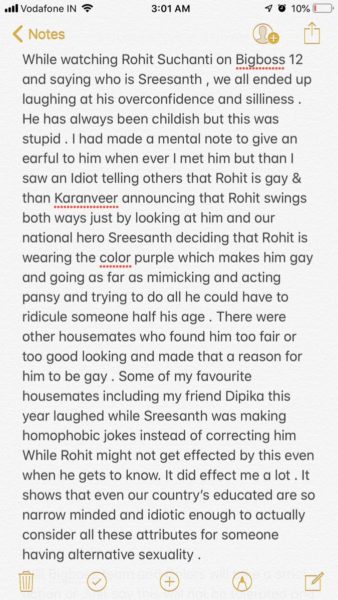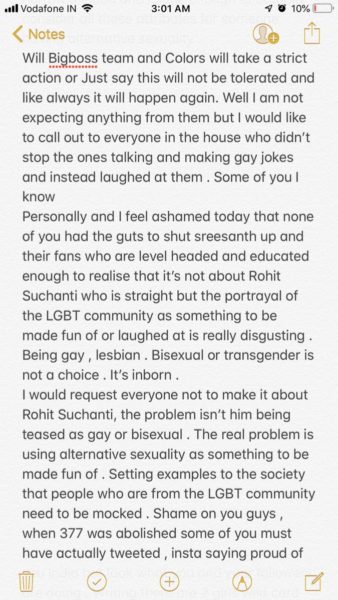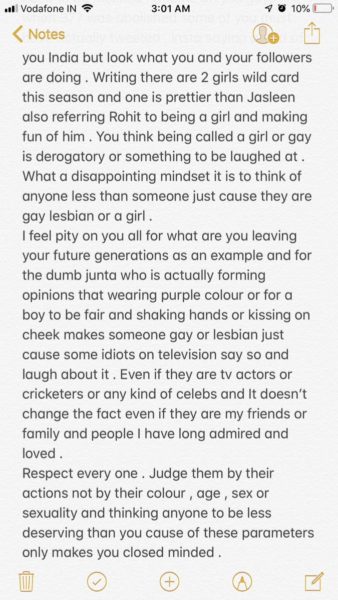 He tweeted it with caption, "I am extremely upset after what I saw today on #BigBoss12 on ColorsTV. So I wrote this 'The Color Purple'. Hoping it reaches the right people who read and share it ahead. It's important that we don't let people think it's okay to do this #TheColourPurple #BeKind"
I am extremely upset after what I saw today on #BigBoss12 on @ColorsTV . So I wrote this 'The Color Purple' . Hoping it reaches the right people who read and share it ahead . It's important that we don't let people think it's okay to do this #TheColourPurple #BeKind pic.twitter.com/ohE6m8vgQy

— Vikas Gupta (@lostboy54) October 22, 2018
What do you have to say in this regard and Vikas' take on the matter? Let us know your views.
Share Your Views In Comments Below