Sports
SRH Member Offered Champagne To Rashid Khan. His Reaction Has Earned Respect Once Again
Rashid Khan truly deserved to be the man of the match in yesterday's match against KKR. He not only scored a whopping 34 runs in 10 balls, but also took 3 wickets, 2 catches and contributed to 1 run-out.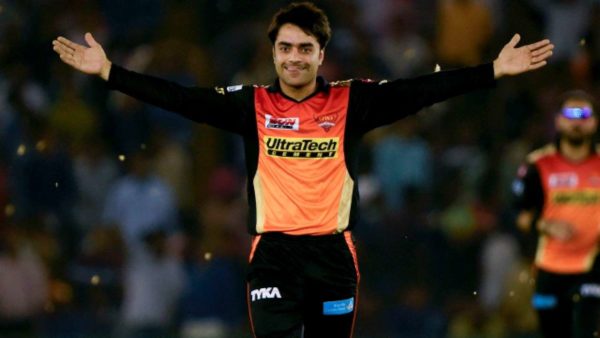 After such a wonderful performance, he surely deserved to be pampered in every way. In fact, Indians were requesting Sushma Swaraj to give him Indian Citizenship. After his brilliant knock yesterday, Twitter was filled with praises for him.
In fact, it was because of Rashid Khan that the game turned into SRH's favor. After the match got over, celebrations started. The team celebrated with a cake and champagne.
Amidst this, a video is going viral in which Rashid Khan refuses to have champagne despite being the star of the night. Well, he won our hearts once again.
What happened was that the team was celebrating the win at the hotel and they made Rashid cut the cake. After that, an SRH member offered him champagne. Rather than accepting it, Rashid flatly refused.
Here's the video
For More Videos, Subscribe Us Now
Click here to watch the video directly on YouTube.
Want to know why he did so? Well, this is because Rashid is a follower of Islam and as per the religion, he is not allowed to promote or endorse alcohol. So if the rules are so strict, Rashid can never even think of drinking it.
Whatever it is, we are happy that Rashid respects his religion and is a good human being apart from being an excellent player.
Share Your Views In Comments Below