Bollywood & TV
Sridevi's Case Not Accidental Drowning? This New Investigation Makes New Claims
On February 24, the Indian Cinema lost a gem forever and the vacuum created by her loss can never be filled. Yes, we are talking about Sridevi who breathed her last in Dubai where she went to attend the wedding of her nephew. The cause of her demises was said to be accidental drowning in the bathtub of hotel room where she stayed. A report also surfaced on web and social media; however, it appeared to be unsatisfactory with very less details mentioned and even the crucial details were missing from the report.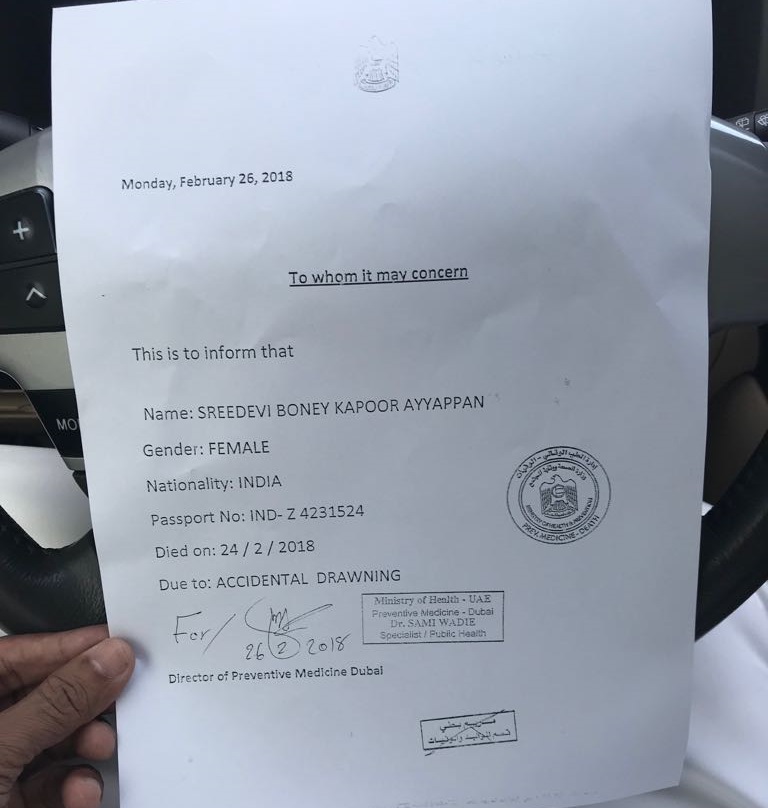 Now the whole matter has taken a new turn and a private investigation agency has claimed that Sridevi cannot die out of accidental drowning and there is something which is being hidden from all of us.
On Friday, the Supreme Court dismissed the petition that asked for an investigation into Sridevi's sudden demise. A bench of three judges listened to the plea and dismissed it as the forensic report doesn't indicate any foul play.
Retired ACP Delhi police Ved Bhushan owns a private investigation agency which has claimed that they have investigated in the hotel where Sridevi stayed and took her last breath. They alleged that Dubai police has been careless while investigating the case and indicated that they will file a petition in the Supreme Court for reopening the case.
Ved Bhushan added that when he went to Dubai's Jumeirah Emirates hotel, he was not allowed to enter the hotel room where Sridevi spent her last moments. However, he recreated the entire scene in another room close to Sridevi's room and found out that she can't die of accidental drowning and there's some other reason of her demise.
Ved Bhushan has also claimed that the hotel has changed its front staff and the new staff that they have appointed has been asked to keep a mum on the matter of Sridevi. They are not giving the room in which the actress stayed to anyone and a ban has been imposed on private videography in the hotel as well.
He went on to say that the officials have shown carelessness in the postmortem report too and no one wanted to give a clear answer to any question.
As per Bhushan, police should have investigated as to who would get benefit from Sridevi's demise; however, nothing such happened. Lately, filmmaker Sunil Singh also claimed that an insurance of Rs. 240 crore was done in Oman in the actress' name but it could have been claimed only if she passed away in Dubai. This all has given rise to many controversies and the truth will be revealed only after further investigation in the matter.
Click here to watch a video in this connection
Do you also think that there's something fishy and Sridevi didn't die out of accidental drowning? Let us know your views.
Share Your Views In Comments Below