Bollywood & TV
SRK Placing His Hand On Kajol's Head In A Different Type Of Proposal In K3G Sparks Meme Fest
Bollywood actor Shah Rukh Khan and actress Kajol make one of the most adored and loved on-screen couples and their presence in a movie is a guarantee of success for the makers. Karan Johar directed "Kabhi Khushi Kabhie Gham…" is one of the biggest hits in which Shah Rukh and Kajol worked together and other than them, the flick also stars the legendary Bollywood actor Amitabh Bachchan, Jaya Bachchan, Hrithik Roshan, Kareena Kapoor Khan and others.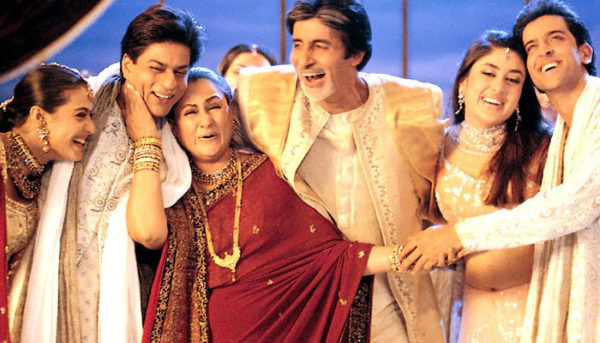 K3G got released in the year 2001 and is still watched by many when it comes on television. The chemistry of Shah Rukh Khan and Kajol was loved by fans and just like many other Bollywood movies, one of the lovers was poor while the other was rich in K3G.
SRK belonged to a rich family while Kajol hailed from an ordinary middle class family, they fell in love with each other but they knew that getting married would be tough for them due to difference in their status.
However, there is one scene in K3G in which Shah Rukh places his hand over Kajol's head after he comes to know that her father, the character played by Alok Nath, departed from this world. In this scene, SRK proposed to Kajol which is certainly a different style of proposing and recently this scene is being used by fans for making memes and jokes.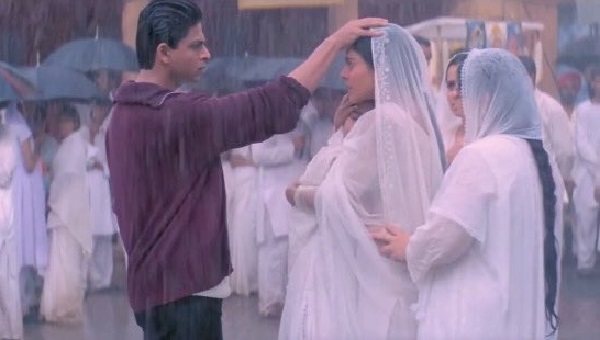 Here are some selected memes:
#1
She : I've never made tiktok.

*Le Me: pic.twitter.com/XaaNgBsLAK

— MayMayholic (@maymayholic__) June 21, 2021
#2
when she chooses water over Coca-Cola pic.twitter.com/hI0q1tyTPd

— Arman (@_m_c_q) June 21, 2021
#3
when she gets your meme references in the conversation pic.twitter.com/CuazliUYRQ

— tushR 🍕 (@heyytusharr) June 21, 2021
#4
Indian moms checking fever hai ya nahi. pic.twitter.com/Vytutt5wch

— Pappi bhai (@hahaharsshh) June 21, 2021
#5
When she's into test cricket pic.twitter.com/MgrhhjOmY7

— Anil Alpula (@anilalpula) June 20, 2021
#6
when she says sorry first pic.twitter.com/6a1wHUHiNQ

— jyots (@jyotat0) June 21, 2021
#7
Jaadu giving powers to Rohit in Koi Mil Gaya : pic.twitter.com/VNebskAukS

— An_Idiot_Tale (@tale_idiot) June 21, 2021
#8
when she listens to Mohit Chauhan,
in this generation of the The Weekend : pic.twitter.com/hOEgtzygCd

— San⚡ (@AsopaSanidhya) June 21, 2021
#9
aditya roy kapoor to daaru in every movie : pic.twitter.com/9v0bUlpy4u

— San⚡ (@AsopaSanidhya) June 21, 2021
#10
When she has the same music taste as yours pic.twitter.com/wAxcdfdmuR

— S. (@daalmakhniiii) June 21, 2021
#11
Masala peeste time mixer grinder ka dhakkan pakde aap pic.twitter.com/dWOzHJbyIW

— Memewati (@memewatiDT) June 20, 2021
#12
When she got the same sense of humour as yours pic.twitter.com/X3UNJQjhLq

— V I S H A L (@whysoovishal) June 21, 2021
#13
When she equally likes art films and commercial movies pic.twitter.com/Ya3OEa9jy0

— Pranjal Poddar (@casual_pranjal) June 21, 2021
#14
when she says she prefers Dal makhani over pizza. pic.twitter.com/veIQ3mxqmf

— Diaaa (@JoshiDiya_) June 21, 2021
#15
Accused person in court: "Mai Geeta par haath rakh kar kasam khata hu, jo bolunga sach bolunga" pic.twitter.com/9wKKndl7u1

— प्रशंसा🔪 (@bhakkk_lol) June 21, 2021
The last time SRK and Kajol came to work together was for Rohit Shetty directed "Dilwale" which also starred Varun Dhawan and Kriti Sanon in prominent roles.
Share Your Views In Comments Below