Sports
SRK Releases New KKR Video Before IPL 2019, Twitterati Is Absolutely Loving It
Shah Rukh Khan's Kolkata Knight Riders have been extremely consistent in their performance in the Indian Premier League (IPL) so far, having put up stellar performances in the past.
KKR won the series in 2012, and again in 2014. But this time, they will be aiming for their third victory and will be settling for nothing less than that.
It was Gautam Gambhir who led the team to victory both times. Dinesh Karthik took over as the captain of KKR last year, and he certainly has big shoes to fill.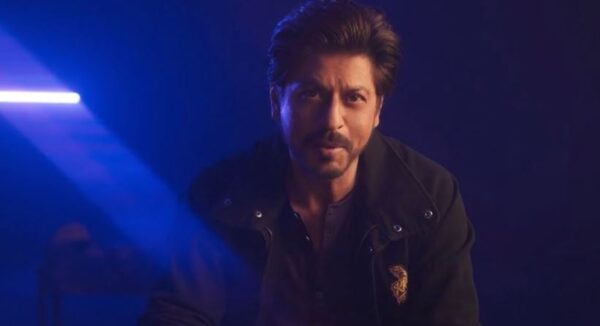 However, there was something lacking in the team last year, which became evident when Kolkata Knight Riders lost to Sunrisers Hyderabad in Qualifier 2 last year.
In an interview, Dinesh Karthik has mentioned that they've realized their mistakes in the previous season and have taken adequate measures to buckle up this time.
Shah Rukh Khan tweeted a promotional video for KKR recently, and we must say, the josh is really, really high:
"You pray for us, we play for you"
Let's be in it together, Aakhri Dum Tak Aakhri Run Tak. https://t.co/hDfglxXYMh#KKRHaiTaiyaar @kkriders

— Shah Rukh Khan (@iamsrk) March 18, 2019
KKR fans went absolutely crazy about the brand new video, and we admit, we're loving it too. Check out what they have to say about the video:
#1
Always with you – every step of the way in everything you do Shah ♥️ #KKRHaiTaiyaar 🔥😍 pic.twitter.com/azCaRYAzPQ

— Samina ✨ (@SRKsSamina) March 18, 2019
#2
Can't believe the time has come around again 😍 My prayers and support are with KKR all the way… inshaAllah 2019 is your year!🤲🏽♥️ #KKRHaiTaiyaar pic.twitter.com/PEAeN86AXF

— Samina ✨ (@SRKsSamina) March 18, 2019
#3
King 🔥🔥🔥 pic.twitter.com/E47YnWR64W

— AaDIL⭕ (@AADILNeHERT) March 18, 2019
#4
Issshh rulaoge Jaan subah subah🥺Meri apni hi kahaani hamara hi Kissa dikha diya mere 12th Sexoboy Knight ne apne andaaz mein! Insha Allah Jaan💜Akhri dum tak, akhri run tak🤲🏼KKR is our home, where we belong, a neverending bonding which keeps getting stronger with the prayers 🥰 pic.twitter.com/NgIvXjAVyM

— ♡ Sнαн Kι Bιωι ♡ (@JacyKhan) March 18, 2019
#5
Aaah what Sexy glares I have to tolerate this early morning 🤤 Had to leave for work, ab itney Sexy look doge toh main kaam kaise karoongi mere 12th Knight ? 💋

All my cheers, all my tears, all my fears, all my Prayers 🤲🏼
Heart full of of Love for you and 'our' KKR 💜 pic.twitter.com/EymZKsDWqM

— ♡ Sнαн Kι Bιωι ♡ (@JacyKhan) March 18, 2019
#6
KKR HAI TAIYAAR 🔥

EVERYBODY JUST RUN RUN RUN 🔥 pic.twitter.com/WmLihdYvTY

— sʀᴋˢsᴘɪᴅᴇʀᴍᴀɴ (@iamadil555) March 18, 2019
#7
watch the whole video to understand why SRK is the best & diff from all other BOLLYWOOD actors who have ever existed or r existing , why SRK is a boon to BOLLYWOOD & why each & every fans of other fanbase must respect SRK for what he has done in his worst phase pic.twitter.com/OBrVF2FeHa

— 🇮🇳 SRK'S SHADOW 🇮🇳 (@ShruvKhanna) March 18, 2019
#8
Serving looks ❤️❤️❤️❤️❤️❤️❤️❤️ pic.twitter.com/LFRdH4Owdi

— Neel (@neeljoshiii) March 18, 2019
#9
INKE TEARS
INKE FEARS
INKE CHANTS
INKE CHEERS 🔥

KKR HAI TAYYAR 💪💪💪 pic.twitter.com/6BwZr11zg2

— ᴄᴀᴘᴛᴀɪɴ sᴛᴇᴠᴇ ʀᴏɢᴇʀs (@SRKsXman_) March 18, 2019
Time for KKR fans to start chanting "Korbo, Lorbo, Jeetbo Re" all over again!