Sports
Steve Smith Gets Badly Trolled On Twitter After He Features In A Latest Vodafone Ad
Australian batsman and skipper Steve Smith along with David Warner and the other opening batsman Cameron Bancroft found himself into a nasty controversy this year. The three cricketers received slamming from cricket lovers worldwide after they got involved in the sandpaper scandal.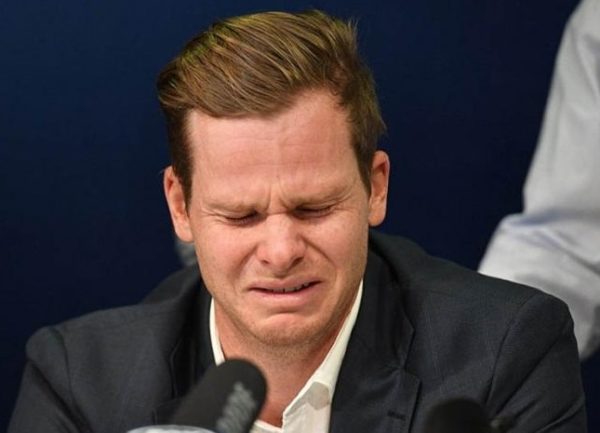 Following the scandal, they were suspended from playing cricket and it came as a huge jolt for Australian cricket.
Now as the year comes to a close and his ban term also coming to an end Steve Smith has been seen in a commercial of network provider Vodafone. In the advertisement, Steve Smith talks about making a comeback after all the troubles and working towards restoring the lost integrity. Watch the video below:
We all make mistakes, Steve Smith being no exception. Find out how he took ownership and moved forward: https://t.co/tDShP4fv7e @stevesmith49 pic.twitter.com/pwP7AOlVS1

— Vodafone Australia (@VodafoneAU) December 18, 2018
Click Here to watch the video directly on Twitter.
The video has not gone down well with so many people who thrashed him openly on Twitter. Here are some of the reactions. Have a look-
#1
It's kind of like when Vodafone lied to me for years and told me the drop outs and failures to connect were because of my phone when really it was their network.

— Billy Crazy (@BillyCrazy2) December 20, 2018
#2
Good example of polishing a turd. Steven "Sandpaper" Smith gets a golden halo from one of his sponsors.

— Sam Varghese (@varghose) December 18, 2018
#3
It wasn't a mistake, it was deliberate cheating. I object to you pretending that being sad about getting caught is the same as depression. I'm a long term Vodafone customer, deciding if I will continue to be one at the end of my contract.

— Kent Parkstreet the b6th (@kentparkstreet) December 20, 2018
#4
Who's great idea was it to use a cheating scandal to promote your brand? 'Gutsy is calling?' What's gutsy about cheating at the highest level of professional sport while representing your country? Fire everyone involved, worst idea ever.

— Mr Wonderful (@KimJongMmmm) December 21, 2018
#5
Appalling – Steve Smith plans to cheat, cheats, gets caught out, continues to lie about it, eventually apologises, and then uses mental illness to try to avoid/excuse/get sympathy for his actions.

— richard (@knutsfordchap) December 20, 2018
#6
Steve Smith takes owner ship to disgrace Australia once again.

— Ganesh Balu (@gbalu27) December 21, 2018
#7
He cheated, your just trying to make money out of a situation, a new low in advertising, grubs…

— 𝓡𝓲𝓬𝓱𝓪𝓻𝓭. 𝓢. 𝓛. (@richielew4120) December 20, 2018
Do you think he deserves to be trolled for this ad?
Share Your Views In Comments Below