Sports
Steve Smith Hilariously Responds To The Fan Who Asks, "How Do You Play A 150 Kmph Yorker?"
The Australian cricketer Steve Smith is undoubtedly one of the best batsmen in the present times, though he had a disappointing season of the IPL 2020 in which he scored 311 runs in 14 games for Rajasthan Royals. What made his fans more upset was the fact that the Rajasthan franchise was at the bottom of the points tally.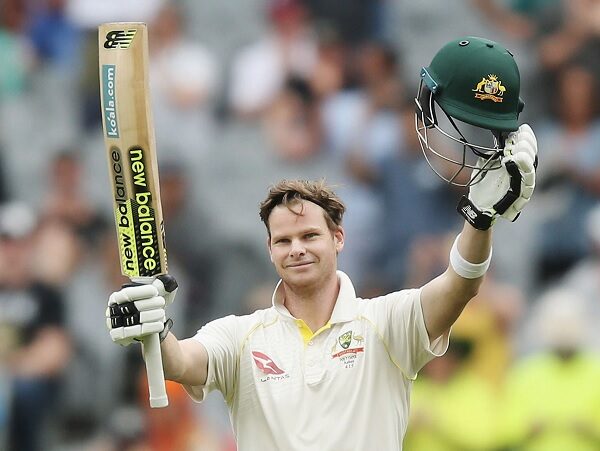 However, there is no denying the fact that Steve Smith has to perform well if Australia has to win against India in the upcoming ODI, T20 and test series. The Indian team will be playing 3 ODIs and the same number of T20Is along with four test matches; the tour will start with the ODI series starting Nov 27. Steve Smith is also confident of performing well in the upcoming series as recently he states that he has discovered something during the net sessions because of which he is very excited.
As per him, he was very upset with his performance in the IPL 2020 as he was not consistent. He got a good start but he was not able to get in rhythm. Steve said that till the last couple of days, nothing was going right but then he found something which is similar to finding his hands and everything seems to happen right now. He says that it has taken almost 4 months to him for finding that right thing.
Technically, Steve Smith is very strong and he can play any difficult delivery in a comfortable manner whether it is a short delivery, a full length delivery, a bouncer or a Yorker. Yorker is quite difficult to bowl for a bowler and it is also very tough for a batsman to play.
Recently during a Question & Answer session on Instagram, a fan asks Steve Smith as to how he plays a Yorker which is coming at the speed of 150 km/hr. Steve's answer is quite funny as the Australian cricketer replies with, "Hopefully with your bat".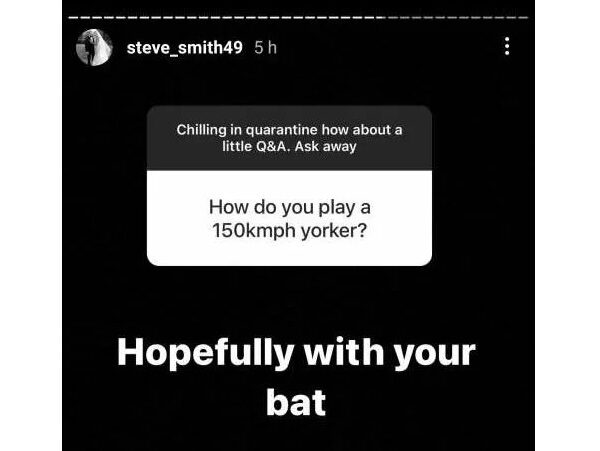 Steve Smith may have shown his good sense of humour with his reply but he will be facing some lethal Yorkers soon which will be bowled by Jasprit Bumrah, Mohammed Shami, etc.
So are you excited for India-Australia series?