Sports
Steve Smith Wrongly Tagged Other Girl Instead Of His Fiance. Got Trolled Hilariously
Apart from cricket, one thing that Steve Smith loves is to stay active on social media. Time and again, we keep seeing updates from him on his social media handle.
Australia displayed a great performance against England in their recent ODI series & won it with score 4-0. Even captain Steve Smith showed a fantabulous play and scored a whopping 687 runs.
Forget cricket, another priority for Smith is taking care of his beloved fiance Dani Willis. The duo was seen together in a tennis tournament i.e. Australia Open. Steve was so engrossed in the event that he made a major goof up on Twitter.
He shared a pic with his fiancee on Twitter expressing how much they are enjoying the event; unfortunately, he tagged the wrong Dani Willis. The actual twitter handle of his finace is DaniWillis91 but he wrongly tagged dani_willis
This is what he tweeted;
Great night out at the @AustralianOpen with @dani_willis we both absolutely love our tennis! Thanks @CraigTiley for having us. What a belter of a match!👍🎾🙏 pic.twitter.com/DGIjJOIHNF

— Steve Smith (@stevesmith49) January 22, 2018
This is the Dane Willis he tagged instead of his GF.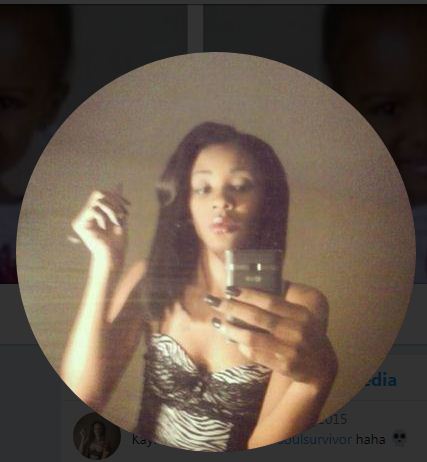 Twitter had a field day trolling him for this wrong tag; check out few tweets below…
Wrong girl!
I guess you tagged wrong girl Steveee 🤣🤣🤣🤣🤣

— Sumukh 🐺 (@Sumukh__) January 22, 2018
Wrong bird?
@reganarrigoni he's tagged the wrong bird 😂😂😂😂😂😂😂😂

— Fletch (@Fletchy1903) January 22, 2018
Wrong one tagged!
Steve u tagged wrong Dani Willis ..

— dev (@Agnidev321) January 22, 2018
Brainfade moment!
Brain fade at its best 😂😂😂 @DaniWillis91

— PrAthAmeSh Naik (@prathuuuuu) January 22, 2018
LOL!
Lol @stevesmith49 is going to be belted by @DaniWillis91 for tagging the wrong girl :p

— Shifu (@Krizsam) January 22, 2018
How can he?
Ithink he tagged a wrong girl,how can In this world someone can miss judged his girlfriend???

— Shubham Madhavi (@iamshubham_34) January 22, 2018
You forgot?
Wrong dani wills bro😂😂😂😂😂😂😂 , you forgot your wife lol😂😂😂

— Jawad (@Jawad64207501) January 22, 2018
LOL, kabhi kabhi ho jaata hai. What do you feel?
Share Your Views In Comments Below