Sports
Sunil Gavaskar Targets BCCI & Virat Kohli Over His Leave, Fans Say "Pure Jealousy Towards Kohli"
It is quite certain that Indian skipper Virat Kohli will be missed big time by the Indian team in the remaining three test matches of the series as he is one of the greatest batsmen of all times. Virat has taken paternity leave as his wife Anushka Sharma will be giving birth to their first baby in January 2021 and he wants to be with her on this special moment of their lives.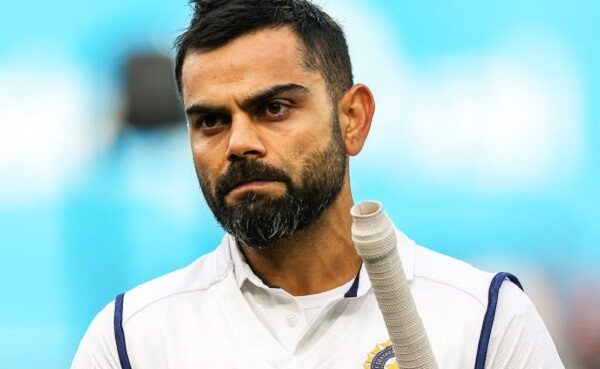 There has been a lot of debate on this issue as many feel that Virat Kohli should not leave the team mid-way in the series, especially after the humiliating defeat in the first test match while some others are of the opinion that Virat's decision should be respected and no question should be raised on him.
However, the matter has once again gained everybody's attention after the former Indian cricketer Sunil Gavaskar said that partiality takes place in the Indian team. The legendary cricketer says that different rules are in place for different people, while bowlers like Ravichandran Ashwin are sidelined if they are not able to perform, some batsmen stay in the team despite their repeated bad performances.
Gavaskar has talked about this matter in his sports column which he writes for Star Sports. He writes that T. Natarajan, the Indian pacer who is a wonderful player of T20 became father of a daughter during the IPL playoffs which were played in Dubai. Gavaskar adds that as T. Natarajan came directly to Australia from Dubai, he wasn't able to see his daughter but he was asked to stay for the test series as a net bowler after the T20 series got over. He further writes that now he will be able to see his daughter in the third week of January but the Indian captain is returning to India after first test for the birth of his baby. Gavaskar also adds that if someone doesn't believe him, he can directly ask R Ashwin and T. Natarajan.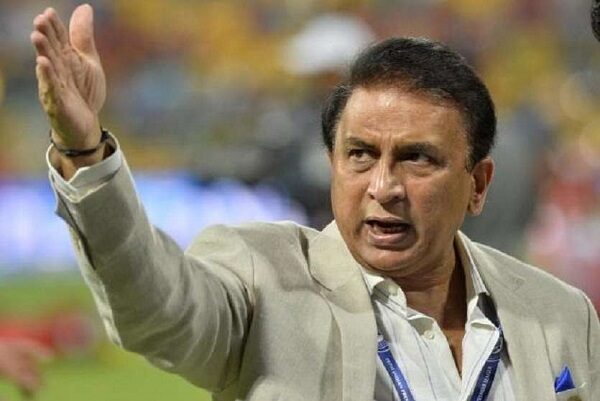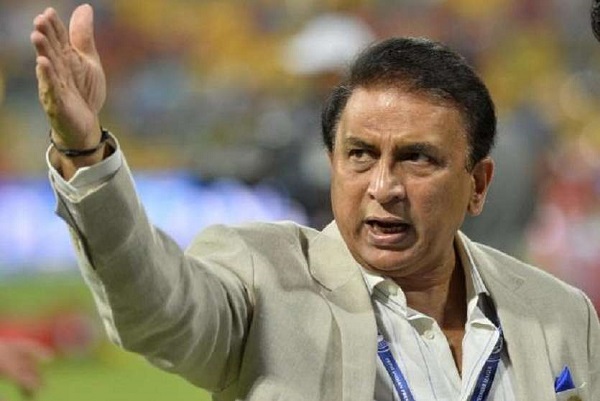 This has once again heated up the matter as Indian cricket lovers are already pissed-off with the performance of team India in the first test match, especially in the second innings in which the squad succumbed to its lowest total of 36 and no batsman was able to touch the double digit mark.
The loyal fans of Virat Kohli were not able to digest the statement made by the former Indian cricketer Sunil Gavaskar. They trolled the Little Master and called it pure jealousy towards the Indian skipper. Here are some selected tweets:
#1
Sunil Gavaskar maybe a legend but him poking at Kohli everytime is infuriating. Let that man live peacefully jeez.
And why should he drag Ash and Nattu 🙄

— M✿ (@mxriaxoxo_) December 24, 2020
#2
For Sunil Gavaskar, it's cool If Any player miss an overseas tour for cousin's wedding but if Kohli misses for his first born Baby He will call it "Different rules for different players".

It's high time to change the name of "Border Gavaskar trophy"

— Neerajツ (@MasterOfChase) December 24, 2020
#3
Mr Gavaskar is inarguably one of the greatest Indian cricketing icon.

But the statements he gives time & other only bumps his legacy.
He can't digest the fact that a non Mumbai player can achieve so much & become the greatest batsman of this generation#SunilGavaskar #ViratKohli

— S Banerjee (@SBanerj59156702) December 24, 2020
#4
*Kohli farts*

Gavaskar: I have seen youngsters controlling farts for hours. But different rules for Kohli.

— Silly Point (@FarziCricketer) December 24, 2020
#5
Disagree with Gavaskar.

No one is forcing Natarajan to bowl in the nets. He realizes it's a stepping stone for him.

Kohli deciding to go back is a personal choice. Cricket is his profession, a part of life, not his entire life. If that renders him unfit to play, sure, fire him. https://t.co/cr1QUw3kGc

— Kartikeya Tanna (@KartikeyaTanna) December 24, 2020
#6
Sunil Gavaskar being salty every time and leaving no stone unturned to put Virat Kohli down. T Natarajan has got the opportunity of his life and wouldn't like spoiling that.
Every time Sunil Gavaskar be like: pic.twitter.com/snhckrRZ6n

— Varun K.R Aithal (@AithalVarunkr) December 24, 2020
#7
Why Double standards Mr. Gavaskar? 😂
Why different rules for different players? 🤣#SunilGavaskar #hypocrisy pic.twitter.com/2Kv6pJdJr5

— 82* Forever ❤️🔥 (@AtulTyagi110) December 24, 2020
#8
Don't necessarily agree with Sunil Gavaskar's comments about Natarajan and Kohli comparison.

Kohli is a superstar and superstars in every sport get preferential treatment and rightfully so, they've paid their dues. (1/3)

— Bombay Ficus (@BombayFicus) December 24, 2020
#9
Rohit Sharma skipped one test to be with his wife for her delivery, but because he is from Bombay Gavaskar ke muh me dahi jam gaya.
Also,Comparing Natrajan & Kohli is like comparing a fresher and CEO of a company, CEO has already proven himself whereas fresher has lot to achieve https://t.co/4iBJP9mKTO

— Good Guy NGL (@gooljaar) December 24, 2020
#10
Fellow Mumbaikar, Rohit Sharma missed a test match in Australia for the same reason as Kohli..

Did Mr. Gavaskar question him or the BCCI rules? 😛 It's sheer hatred..

It is a one-off situation.. Quarantine Rules in Aus, made it, a longer breakhttps://t.co/KAQRTpo4ne

— Satish (@perfect_indian) December 24, 2020
#11
Gavaskar again goes after #ViratKohli. His serial backing of Mumbaikar Rohit Sharma against the Delhi-ite Kohli is now both ferocious and heightened. Don't understand the #Delhi players still shying away from calling it out. #cricket #bias #remember #KapilDev

— Keep It Simple (@profdrumroll) December 24, 2020
#12
With all due respect to Gavaskar, Kohli enjoys the equivalent stature of Sachin Tendulkar in World Cricket, and he is an automatic selection, whenever he is available.. Did he have the guts to question Sachin, when he had opted out of several International series? #Natarajan https://t.co/U96qCP6yYb

— Satish (@perfect_indian) December 24, 2020
#13
Pure Jealousy towards Kohli. Un-necessary dragging Debutant T Natrajan. While his Fellow Mumbaikar Rohit Sharma Played IPL 2020 final Jeopardizing Aussie Tour, Gavaskar was napping at that time.

— RAHUL SODHI (@imerahul) December 24, 2020
#14
Abey kohli ne 5 month pahele apply kiya tha Natarajan naya hai usko carrier banana hai kohli ka bana hua hai. Pagal hai kya gavaskar

— Raj Thakar (@RajThak43420624) December 24, 2020
#15
Gavaskar sahab Ko kya problem hai . Rohit Sharma ke liye to kuch nahi bole 😃

— virat kohli's MRF bat (@viratfanAR) December 24, 2020
What is your take in this matter? Do you agree with Sunil Gavaskar or do you think that it is Kohli's personal decision and nobody has the right to make comment on it?
Share Your Views In Comments Below