Humour
Sunil Gavaskar's Comment "Chal Phutt" To Critics Of Indian Pitches Sparks Meme Fest On Twitter
A lot has been said about the Indian pitches during the ongoing India-England four match test series as the Indian spinners have dominated in the series which India won by 3-1. While the first test match was won by the England, the second, third and fourth test matches were won by India and some former England cricketers were not happy with the fact that the pitches have been supporting the spinners.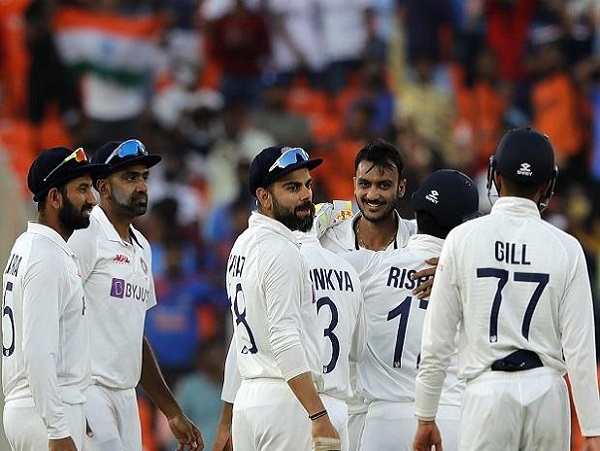 The controversy got stronger after the third test match which was played in Ahmedabad as it got over in just 2 days with India winning by 10 wickets. While the former England cricketers called the Ahmedabad pitch unsuitable for test match, the Indian cricketers such as Rohit Sharma and Virat Kohli defended the pitch and said that blaming the pitch is useless as majority of the wickets were taken on straight deliveries. While Rohit Sharma called the pitch nice one for batting, the Indian skipper called the lack of focus responsible for poor performance of batsmen of both the sides. The former Indian cricketer Sunil Gavaskar has also been quite vocal in regard to the pitches and recently he made a comment which has become a meme material.
While talking on a TV show when the legendary Indian cricketer was asked whether his thinks that the debate on pitches is getting unnecessary importance, Sunil Gavaskar said that there should have been discussion in regard to the batting and bowling performances of the players rather than on pitch. Little Master questioned as to how anyone can blame the pitch when the batsmen are getting bowled or lbw out. He is also of the opinion that undue importance is being given to the former England cricketers as no player of the present England cricket team complained about the pitch, it was just few individuals who kept on talking about the pitches.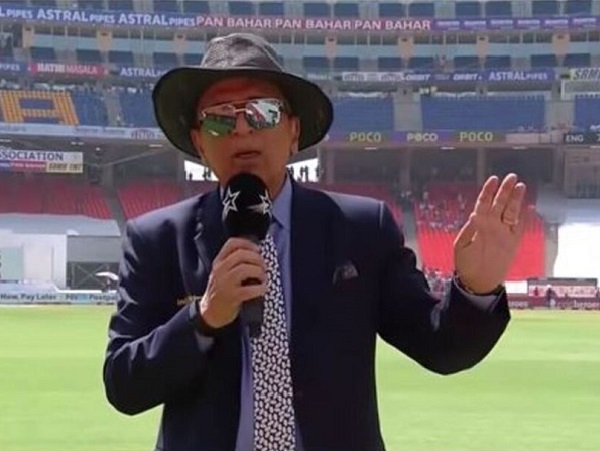 Gavaskar also said that no media publication of other countries cared about what former Indian cricketers such as Kapil Dev, Sourav Ganguly, Sachin Tendulkar, etc. said when the Indian team was all out on 36 and in the same manner, the Indians and the Indian media should also ignore what former cricketers of other countries are saying about the Indian pitches. As per him, the Indians should say "Chal Phutt" (get lost) whenever anyone talks about the Indian pitches.
Watch The Video:
For More Videos, Subscribe Us Now
Click here to watch this video directly on YouTube
Gavaskar's comment sparks a hilarious meme fest on Twitter and these tweets are too funny to miss:
#1
India to Australias hope for World test championship..
What a win.
#INDvsENG #WTCFinal #ChalPhut pic.twitter.com/C2jnFUNWj9

— Rokithraju (@rokithraju20) March 6, 2021
#2
Me to HR- I want atleast 50% increment hike in my new job.

HR:#ChalPhut #AgencyLife pic.twitter.com/ECqS4ZRKCr

— Charmi Chheda (@charmi04) March 5, 2021
#3
Sunil Gavaskar to Foreign Cricket Experts: "Chal Phuttt" 🤣🤣🤣#INDvsENG #Chalphut @nibraz88cricket @cricketwallah pic.twitter.com/u2es6XzpAA

— TYM Sports (@SportsTym) March 5, 2021
#4
Trainer: Quit Daal Chawal for Abs.
Me: #ChalPhut #SunilGavaskar pic.twitter.com/b4YALZ1MNZ

— Rajesh Daviyal (@tweet_ta_taara) March 5, 2021
#5
Shopkeeper when I try to bargain with him#ChalPhut pic.twitter.com/yaNxsOugOp

— Rishabh (@Pun_Intended__) March 4, 2021
#6
When brands say, "Yeh logo thoda bada karte hai" #ChalPhut pic.twitter.com/L7Ob5TNKQ6

— Shubhang Kulkarni (@shubhang5556) March 5, 2021
#7
When rishabh pant failed; many people :- Dhoni! Dhoni!

Rishabh pant yesterday :-
101(118)

Rishabh pant now to those people:- #ChalPhut #INDvsENG pic.twitter.com/oBjtFDtCOS

— Raj Tanay Dhar (@RajTanayDhar1) March 6, 2021
#8
Me to my boss : I want a work – life balance.
Boss :#ChalPhut #AgencyLife pic.twitter.com/2cK6kbfLhu

— shruti (@JustShruting) March 5, 2021
#9
When a guy on a date says "I don't like dogs."#ChalPhut #dogs #pawrangers pic.twitter.com/5ardmAsykU

— Paw Rangers (@PawRangers_in) March 5, 2021
#10
Me declining the client's calls after working hours be like:#ChalPhut #AgencyLife pic.twitter.com/ad2DD98z6f

— shruti (@JustShruting) March 5, 2021
#11
what we say: cool, understood. I'll look into it & share the revised one. 🙂

what we all wanted to say 😒 : #INDvEND #ChalPhut pic.twitter.com/G8wedjzAek

— Krishna Daga (@dagakrishna22) March 5, 2021
#12
me: I'll get commited this year
my dating life:#ChalPhut #INDvsEND pic.twitter.com/apPZRpEzJx

— TogetherV (@togetherV_) March 5, 2021
#13
Whenever I ask my mom to give me permission for a Goa trip with my friends
Mom:#ChalPhut pic.twitter.com/fciCbuZdop

— shruti (@JustShruting) March 5, 2021
#14
#chalPhut pic.twitter.com/gAZlfuikPb

— Shivani (@meme_ki_diwani) March 4, 2021
#15
#INDvENG #ENGvIND
Englishmen: oh Jimmy! What magnificent seam position!

Rishabh pant : #ChalPhut 😂 https://t.co/7DKBoqV6Br

— anand mathur (@anandm10) March 6, 2021
India had won the fourth test match as well by 25 runs and an innings. As this game has also ended in just 2.5 days and once again the Indian spinners have dominated the match, we are pretty sure that debate on the Indian pitches will go on for some more time.
What do you think of Sunil Gavaskar's comments? Do let us know.