Career
Super Simple Ways To Enhance Sustainability In Your Workplace
Sustainability makes good business sense. It is pivotal that you consider "green" practices, notwithstanding the expanse of your workplace. Going 'green' is primarily concerned with conserving and sustaining the environment but ideally is also beneficial to business.
Sustaining your workplace or your employees seems like a huge burden, but it turns out that there are plenty of small things you can do in the office that will make a big difference. First, consider reducing your costs, energy, and resources while creating a greener work environment. 
Cost reduction, recycling, and reusing are the basic golden phrases to remember.
Here are some essential 'green' practices for a more sustainable workplace.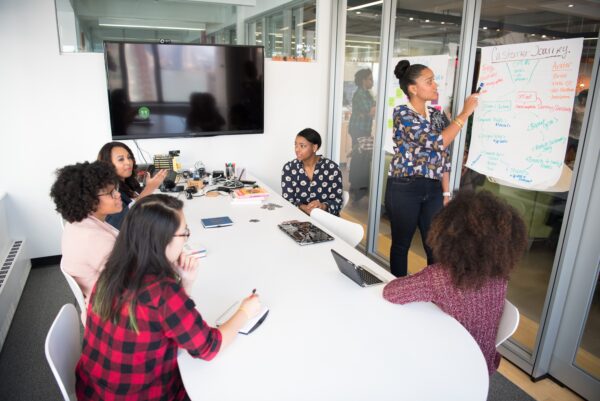 Build Greener Spaces
It's time to rethink your office décor.  Attracting and engaging a sustainable workforce and clientele means stepping up your office look. Aligning your sustainability game with parquet flooring will give your workplace a natural-greener look and save you costs due to its durability and versatility nature.  
Go Digital
One of the most significant advantages of living in a digital environment is that you can reduce your reliance on paper by digitizing papers and products. For example, you can dramatically reduce paper use by deciding to keep documents such as briefs, meeting minutes, and reports digitized. This change will lower your running costs and make information more accessible to your staff while keeping essential data safe in your server instead of a file cabinet.
Create Green Attributes
Outlining your green principles may assist you in encapsulating all of your business's ambitions and encouraging your employees to take sustainability seriously. If you're determined to implement sustainable practices in the workplace, compiling them into an understandable list will make your task easier.
Develop a Recycling System
Regardless of how hard you try, minimizing office trash is a difficult task – which is why having an effective recycling program in place is essential. Begin by determining what to discard and what to recycle, and then assign separate containers to different materials. You may begin with paper, plastic, and metal before progressing to ink cartridges and electronics.
Make Use of Less Energy
Adopting energy-efficient options is an excellent way to promote workplace sustainability. When it comes to cost efficiency, one of the first things that organizations consider is energy reduction. 
Lighting, heating, and air conditioning are the key contributors to high energy expenditure in a typical office or home. Therefore, the most straightforward strategy to cut usage is to ensure that these devices are off when not in use.
Rethink Business Travel
It's time to reassess your professional travel plans. When traveling in a group, split the cost of a taxicab or a hire car. You'll save money on trips while also helping Mother Earth by reducing the carbon footprint.
Print When Necessary
Regrettably, firms have a horrible tendency of printing out material that is quick to discard. Examine what you're printing and assess what's required.
Consider whether you need printouts for your meeting. Send out PDF copies ahead of time so that folks can read them on their laptops. Then you can broadcast your presentation.
Every workplace fights with cost reduction, and being sustainable can help with this. Remember, if you want to be sustainable, reduce, reuse, and recycle because being more sustainable means using less energy, water, and other supplies.
Share Your Views In Comments Below