Sports
Supreme Court Gives Verdict On Sreesanth's Spot Fixing Scandal, Lifts Ban After 5 Years
Good news for Sreesanth fans, the Supreme Court has cancelled the ban on the cricketer which had been imposed by the BCCI following a spot fixing scandal.
In 2013 in a match between Rajasthan Royals and Kings XI Punjab in Mohali in the Indian Premiere League, Sreesanth had been accused and found guilty in a match fixing scandal which had let to a lifetime ban on him.
Sreesanth returned to the spotlight with Bigg Boss last year, where he was the finalist. The show was also the first time he spoke up on his scandal and how the ban affected him.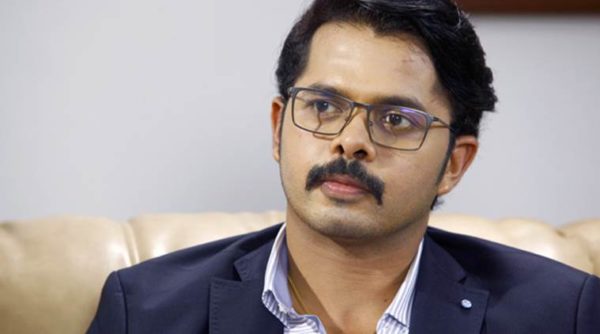 He spoke about how he was innocent and how the ban had been nothing short of emotional torture for him. It was his emotional outbreaks during the show which drew in support of his fans and followers who demanded that the ban be lifted.
A few minutes ago, the Supreme Court passed the order to lift the ban on Sreesanth. However, the Court has not taken back the findings of guilt or the evidence against Sreesanth.
In his last hearing which was on March 1st, Sreesanth had claimed that the ban was unfair because he had been forced to give a confession by the Delhi Police. Confession under duress cannot be used against him.
Fans on social media are ecstatic:
#1
Congratulation @sreesanth36 & @Bhuvneshwarisr1

Very happy to hear this#Sreesanth#SreeFam#SreeFamForLife#SreesanthThePrideOfIndia https://t.co/xflFH9bnpP

— Shaun✨🏏 (@Shaun_Rulex) March 15, 2019
#2
Sir we all are prying for you. #Sreesanth
Hopefully this hearing will give us a good news for all of us.🧡 @sreesanth36 @Bhuvneshwarisr1 respects support always 🙏👍🏻 #SreeFam #SreeFamForLife #SreesanthIsBack 💙

— hemant dumka (@HemantDumka) March 15, 2019
#3
#Sreesanth@sreesanth36 congratulations Sir…
Jai Mata Di…

— Pushkar Singh (@pushkarstar) March 15, 2019
#4
The judgment came very late his career is over now . But well fought #Sreesanth.

— Indian Doc (@drkavy13) March 15, 2019
#5
#Sreesanth is back!!

— Yadukrishnan R (@yadu_rk) March 15, 2019
#6
The pacer who bowled arguably the best ball by an Indian pacer, is back. #Sreesanth pic.twitter.com/3f5wAxA2e3

— Ranjith (@DevilsAdvcate) March 15, 2019
Welcome back, Sreesanth.
Share Your Views In Comments Below