Humour
Taher Shah's New Song "Farishta" Is More Dangerous Than Any Virus, Twitter Floods With Memes
Internet is an amazing yet weird place where all kinds of stuffs are found; from humour to knowledge, hatred to social updates, memes to viral trends! There is no denying the fact that good things which deserve to be applauded go viral on the virtual world pretty easily; however at one fell swoop, it's equally true that some things are so bad or torturous that they get viral even sooner than the deserving stuffs, for instance, singers like Dhinchak Pooja and Taher Shah. Agree?
Pakistani singer Taher Shah took the virtual world by storm for all the wrong reasons in the year 2013 when his video "Eye To Eye" got out and he became an Internet sensation. If that torture was not enough, he came up with one more video "Angel" that gave everyone a splitting head-ache and netizens including Indian celebrities like Twinkle Khanna and Ranveer Singh couldn't stop talking about him.
Well, the torture is back again! Yes, you read it right! Taher Shah is back with one more video that will soar your ears and you will regret watching it. His new video is titled "Farishta" and netizens are of the opinion that it's nothing but the translated version of his previous song "Angel".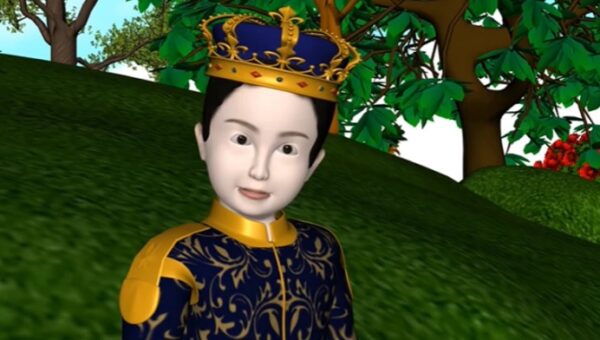 Watch the video at your own risk, especially if you have something for headache available at home:
For More Videos, Subscribe Us Now
Click here to watch this video directly on YouTube
Taher Shah gave enough fodder to Twitterati with his new song and Internet soon got ablaze with various memes and jokes. Some even went on to say that the track is more dangerous than coronavirus and even COVID-19 will be scared of Taher Shah after watching his creation.
Here are some of the selected tweets that will ease your frustration:
#1
— Maverick sharmov (@fatherofkuki) April 11, 2020
#2
Corona virus has tested positive for taher shah.

— Sir Saith Abdullah (@SaithAbdullah99) April 10, 2020
#3
Feeling sorry for the person who did animation#tahershah pic.twitter.com/zGZ5WxbAzL

— Momin Mubashar (@MominMubashar) April 11, 2020
#4
Farishtay after having another Taher Shah song about them pic.twitter.com/sblCYj4XR3

— کاظمی (@HaayeShabbir) April 10, 2020
#5
I have set this song "farishta" as my alarm. Now I wake 30 mins before the alarm rings. #TaherShah #tahirshah pic.twitter.com/pMX0SP486U

— Mista TongueTwista (@mulayanup1) April 11, 2020
#6
My reaction on Taher shah 'Frishta'#TaherShah #farishta pic.twitter.com/bBRstnPaO3

— Maryam (@maryamafridian_) April 11, 2020
#7
Still a better singer than #TaherShah … 🙎🏻‍♀️#Farishta #CoronaVirusPakistan pic.twitter.com/fYWKknMuea

— FatiMa Butt (@FatiMaButt_4) April 11, 2020
#8
Corona: I am the worst thing that happened to peoples.

Le Taher Shah: Abey Saaly. pic.twitter.com/3dtmylHL7O

— Chaudhary Tayyab Hussain (@tayyabhanj) April 12, 2020
#9
So after eye to eye 👁 & angel 👼 #TaherShah is back with #Farishta

Tahir Shah literally spent 4 years translating angel into farishta. WTF 🤦‍♂️
Government needs to play this song on streets…so people can stay in homes..😂😂
2020 couldn't get more worse…#tahirshah pic.twitter.com/TQ5UWGCjgX

— Sadaf Goraya (@iamsdugoraya) April 11, 2020
#10
Farishtay after watching taher shah's song pic.twitter.com/EChxUUBfNi

— Sheikhni 😎😋 (@abigail1oo1) April 11, 2020
#11
Corona Virus after listening to *Farishta*#TaherShah pic.twitter.com/5PiUZb1NNm

— Badar Iqbal (@iBadarIqbal) April 10, 2020
#12
Some rare pictures of fatal viruses.. pic.twitter.com/8OPqUmZ3JU

— Mariha Farhan Siddiqui 🦁 (@mariha_farhan) April 11, 2020
#13
Before listening TaherShah's song Farishty.
#TaherShah pic.twitter.com/hHJ5NHPrYB

— Abdul Waheed (@waheedmarth) April 11, 2020
#14
Me after listening Taher Shah's "Farishta"#tahershah pic.twitter.com/okigjOvlen

— S A R M A D (@Paindoooooooo) April 10, 2020
#15
Corona wants to go to pluto after listening to #farishta by #TaherShah pic.twitter.com/gvAe0Sbgd0

— ⭐informistan_⭐ 🇵🇰 (@Acchaa_sorry) April 11, 2020
Don't blame us! We warned you in advance but you just didn't give a damn! Have a cup of tea and wait for this trauma to get over!
Share Your Views In Comments Below