Humour
Taj Trolls JW Marriott After Rahul Bose's Banana Tweet. Twitter Says "Waah Taj" For Epic Timing
Actor Rahul Bose literally created a storm in the hospitality industry after he posted a video on the micro-blogging site Twitter in which he told people that he had been charged Rs 442 for two bananas by a five-star hotel.
You have to see this to believe it. Who said fruit wasn't harmful to your existence? Ask the wonderful folks at @JWMarriottChd #goingbananas #howtogetfitandgobroke #potassiumforkings pic.twitter.com/SNJvecHvZB

— Rahul Bose (@RahulBose1) July 22, 2019
The incident happened when Rahul was staying in JW Marriott, Chandigarh. The social media networks were flooded with reactions, some users slammed JW Marriott while there were few who advised Rahul to buy bananas from fruit vendors rather than ordering them in a five-star hotel.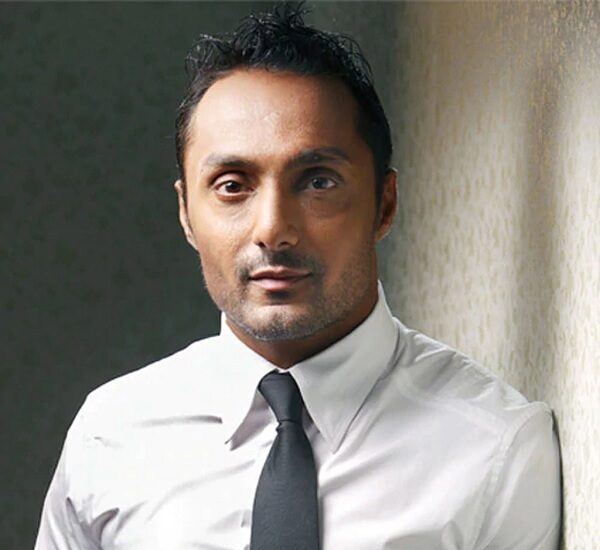 The matter was soon taken into consideration by the Chandigarh Deputy Commissioner and Excise and Taxation Commissioner Mandip Singh Brar who has ordered a high-level investigation as the hotel has charged GST on fresh fruits.
Well, now a tweet is going viral which shows an announcement as per which Hotel Taj is serving seasonal fruits with compliments.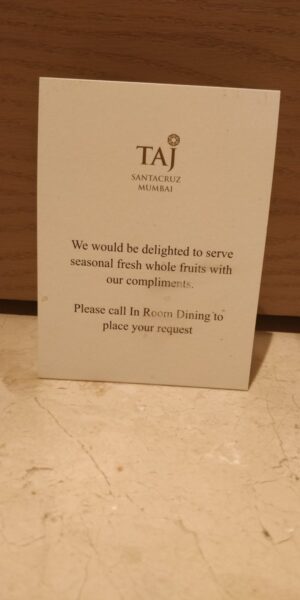 Here's what it read,
"We would be delighted to serve seasonal fresh whole fruits with our compliments.
Please call In Room Dining to place your request."
This announcement was taken as an attempt to troll JW Marriott; however in reality, it is something which is practiced by Taj and other hotels for quite some time now.
The tweet was made by Deepak Shenoy who is the founder of Capital Mind and the caption that he wrote while sharing it read, "Meanwhile, in the land of trolling JW Marriott…."
Meanwhile, in the land of trolling JW Marriott…. pic.twitter.com/ipGEZILQ4s

— Deepak Shenoy (@deepakshenoy) July 25, 2019
The tweet went viral instantly and people praised Taj for their epic timing. Here are some of the selected reactions:
#1
Do not order Bananas please 🤣🤣

— Swayam Mangwani (@Swayam989) July 25, 2019
#2
It should have written .. "Bananas too" to complete trolling!

— Capt Rahul Sharma (@imcaptRS) July 27, 2019
#3
AREY HAJOOR WAH TAJ BOLIYE

— NAVIN SAJJAN RATERIA (@navin_sajjan) July 27, 2019
#4
LoL🤣
Another amusing part of the whole thing is that #JWMarriott levied 18% GST on the bananas, while fruits, vegetables and other essentials in raw form are exempt from the same.

— 𝕁𝕒𝕟𝕚𝕤𝕙 (@janishm) July 26, 2019
#5
Well played Taj👌

— atul sharma (@atulysharma) July 26, 2019
#6
That is bananas😂😂😂

— la_fille_d'à_côté (@IaditiSrv) July 26, 2019
#7
@RahulBose1 r u listening… Oops… See this

— Santosh Gugle 🇮🇳 (@SGugle) July 25, 2019
#8
Bananas were not seasonal 2 days back

— Purav Parekh (@PuravParekh) July 26, 2019
Rahul Bose may not have trended on Twitter so much in his whole acting career as he is trending now because of two bananas. Considering that, we can say that he must be going bananas! What do you say?
Share Your Views In Comments Below