News
Teacher Topped Merit List But Rejected For Post, Got Justice After 30 Yrs With Job & Rs 80 Lakh
It is a sad reality that court cases in India are fought for a long period and a person has to wait for many years to get justice. However, there are some who don't give up in any situation and one such person is 55 years old Gerald John whose efforts have proved that truth always triumphs.
In 1989, 24-yr Gerald John applied for the post of a Commerce faculty in Government-run minority educational institute CNI Boys' Inter College, Dehradun. He not only cleared the interview but also secured the top position in the merit list but still he was not appointed for the job.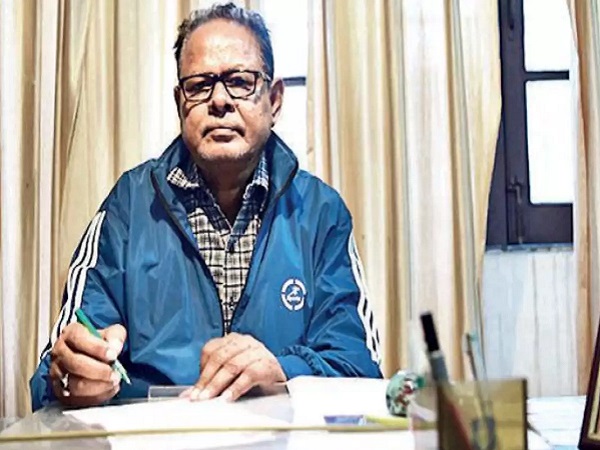 When Gerald John enquired about it with the administration of the college, he was told that that the guy who was selected for the job also knew Stenography. He got suspicious as stenography was not listed as a requirement in the job listing so he decided to file a case in the court.
Gerald John who is basically from Farrukhabad filed a case in the Allahabad High Court in 1990 but the case didn't make much progress until the year 2000 when Uttarakhand came into existence. The case was then shifted to the Uttarakhand High Court, Nainital, and in 2007, the single bench of Uttarakhand HC gave decision against Gerald John.
However, he challenged the verdict in the Supreme Court and luckily for Gerald John, the union minister and lawyer Salman Khurshid came to his help and fought his case for free as they both are from the same city. In 2010, SC told them to appeal in front of double bench of the Uttarakhand HC as the case has merit. In 2020, the decision came in John's favor as he was appointed the Commerce teacher by the school. Since April, he has been working as the acting Principal after the Principal got retired.
The court also ordered that Gerald John should be paid 60 percent of the salary that he would have earned since 1989 which comes out to Rs. 80 lakhs. He would have earned Rs. 1.25 crore if he had worked in the school. Out of Rs. 80 lakhs, he has received Rs. 73 lakhs from the Uttarakhand government but Rs. 7 lakh which he will be paid by the Uttar Pradesh government is yet to be received.
Though the court case went on for a long time, Gerald John felt that it was completely worth it as he would receive pension after his retirement.
Our judicial system needs a lot of improvement but it's a matter of great happiness that at last Gerald John got the justice!
Share Your Views In Comments Below