Finance
Term Insurance Calculator: Its Meaning And How to Use it
In an investment landscape as diverse as India, where the requirements of every individual are shaped by their income patterns and dependents, term insurance is often considered as one of the paramount ways of ensuring steady insurance coverage and an assured death benefit. Beneficial for those who prefer prolonged insurance coverage and financial security, term insurance is a way to secure your financial needs in a seamless manner.
A term insurance plan is made to cover the needs of the insured and their dependents through an assured benefit sum in the event of the policyholder's demise.
The purchase of term insurance today is aided by the abundance of online tools such as the term insurance calculator available for the prospective policyholder to use before buying a plan. Along with several combinations and types of term investment plans available for a policyholder to choose from, there are many online resources that are evolving with measurement metrics to help compare plans across insurance providers and their best customizable versions. A person can use these resources by adding their requirements to get an approximate idea of the plan that is the most suitable for a certain income and lifestyle.
A term insurance calculator is a similar online tool that helps a person to get an approximate quote as to the investment they would have to make for towards their term insurance on the basis of their income, age group, monetary liabilities, which gives them the amount of coverage they ought to avail according to the aforementioned metrics. These fields are inbuilt within the term insurance calculator, and a person should have the necessary clarity regarding them in order to get the most accurate approximation for the coverage required.
In order to ease the process of choosing a term insurance plan, a person can analyze their projected costs and return by using two types of term insurance calculators:
Term Insurance Calculator: In order to better understand the amount that one should apply for coverage under their term insurance plan, a person can use a term insurance calculator, which is more of a guidance tool that helps a prospective policyholder recognize the basic coverage amount that is to be given to the insurance provider at the time of purchase.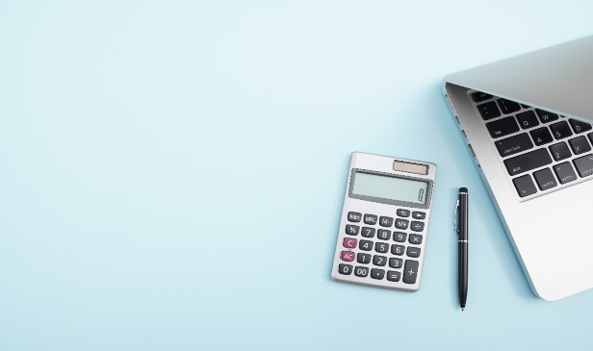 Image Source: Shutterstock
Term Insurance Premium Calculator: Since premiums are what sustain insurance plans, it is necessary to get an approximation of the premium costs can expect to incur against a determined coverage amount. A term plan calculator meant to calculate premiums often helps policyholders understand the amount from their income that they may have to devote towards premium payments.
Now that we know the types of term insurance calculators available online to aid one's purchase, let us look through the steps in calculating one's required coverage with the help of a term insurance calculator:
Step 1: The first fields that one has to fill into the term insurance calculator are the basic details of age group, retirement age, and annual income. There is an optional field to fill in the coverage amount for any existing insurance plan that a person may have.
Age is an important metric, as it helps determine the human life value of a policyholder, where if a person is younger, their liabilities may be lesser, which may require a lesser coverage amount. However, one's retirement age can help one gauge a larger coverage amount as it is a financially vulnerable time where a person and their dependents may require additional coverage. Annual income helps the term plan calculator understand the economic standing of the prospective policyholder and calculates a coverage amount on the basis of their income.
Step 2: The next step requires one to fill in the required financial liabilities, debt, recurrent investments, and assets a person may have, such as home, car, education loans, mutual funds, fixed deposits, rental property, and gold. The total coverage is counted by the term plan calculator on the basis of these figures as they add to the human life value of a person. The ones that are owned or maintained by the policyholder have to be ticked.
These figures are essential fields to determine the cover a person and their dependents may require after the passing of the insured person, which may cause a disruption in the income patterns. Since loans and debts are unavoidable expenses a person has to maintain even in financially stressed times, it helps to have an adequate cover that sustains the dependents as well as maintains these debt payments.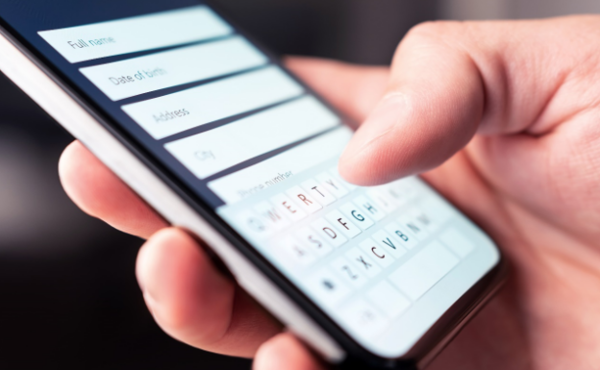 Image Source: Shutterstock
Step 3: After duly filling in all the fields in the previous step, one can click on continue. The term insurance calculator will reflect the calculated coverage amount that the policyholder may require. This figure is accurately calculated on the basis of the personal details, debts, and assets a person has; therefore, it gives an amount that covers all the expenses and over it, so there is enough assistance for the dependents apart from these expenses.
Additionally, you can also go through the Income Tax Department's policy & guidelines on tax benefits of a term life insurance plan to better understand your total expenditure and savings on buying a term policy.
A term insurance calculator is an essential online tool that can be utilized by policyholders to know what to expect while buying a term insurance plan. Max Life Insurance has a term insurance calculator that can help a policyholder calculate their approximate premiums and required coverage amount; head over to the website to begin your insurance journey.
Source:
https://www.incometaxindia.gov.in/tutorials/20.%20tax%20benefits%20due%20to%20health%20insurance.pdf
Share Your Views In Comments Below