Sports
"That's Why BCCI Never Made You Captain," Yuvraj Trolled For Giving 10/10 To Rohit As Captain
The Indian cricketer Rohit Sharma is the most successful skipper of the IPL as his team Mumbai Indians has won 5 IPL titles under his leadership and majority of the Indian fans were of the opinion that he would certainly make India win the ICC T20 World Cup 2022 when he replaced Virat Kohli as the skipper of the Indian team. However, Rohit Sharma's tenure as the skipper hasn't been up to the mark as he has not only made some poor captaincy decisions but also failed to make an impact with the bat.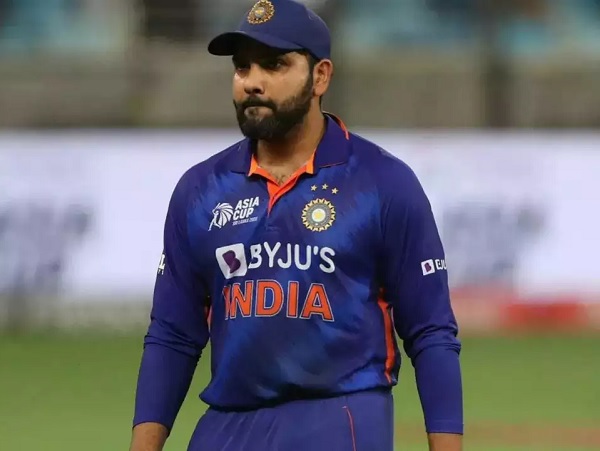 Disappointing performance of India in the Asia Cup 2022 and the ICC T20 World Cup 2022 has made cricket fans believe that Rohit may have been the most successful IPL skipper but he hasn't been able to deal with the international pressure properly after becoming the Indian team skipper. Many former cricketers are also not happy with his captaincy and they are questioning as to why he needs rest after every series or tournament.
In the first ODI against Bangladesh which India lost by 1 wicket, Rohit Sharma got slammed not just for his captaincy but also because of his attitude and behaviour with his teammates as he was seen abusing young cricketer Washington Sundar for not trying to take a catch. Earlier Hitman was considered a cool and calm skipper but after recent failures, he has started showing aggression on the field which hasn't gone down well with Indian fans.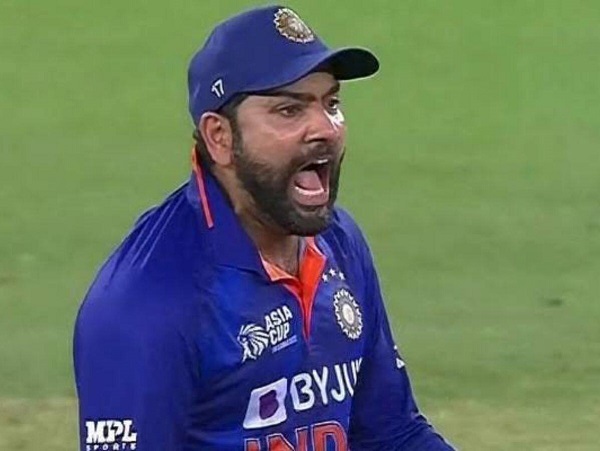 After the Indian squad got defeated in the first ODI against Bangladesh, a sports portal took to Twitter and asked its followers to rate Rohit Sharma's captaincy on the scale of 10. While there were many who expressed themselves in this regard, the response given by former Indian cricketer Yuvraj Singh was noticed the most as he gave 10 out of 10 to Rohit Sharma.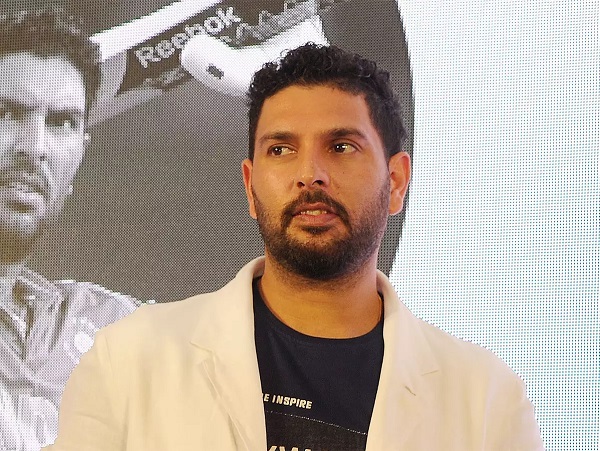 Check out his tweet:
10 out of 10

— Yuvraj Singh (@YUVSTRONG12) December 5, 2022
However, this response from Yuvraj Singh was not liked by fans of MS Dhoni and Virat Kohli as they felt that Yuvi has given this response because of his hate for Mahi and Kohli. Yuvi was trolled by fans of both the cricketers and some even went on to say that the same was the reason as to why he never became the skipper and captaincy was handed over to Dhoni.
Here are some selected reactions:
#1
That's why BCCI was not made you captain. Leadership is not everyone's cup of tea.

— 🇵🇹 (@Virat_spare) December 5, 2022
#2
Captain banaya nahi hai option nahi tha isiliye di hai captaincy…😂😂😂😂….2016 se kyu nahi banaya fir …bcci ko bhi pata tha…😂😂😂😂…..ab bhik maangke captaincy mili hai…usame bhi ab t20 ki hardik ko milegi

— Sourabh Patil (@Sourabh34378218) December 5, 2022
#3
And ability to soak pressure as Indian captain is completely zero

— Sarthak Uppal (@SarthakUppal3) December 5, 2022
#4
😂😂😂😂 isiliye ye khud kabhi India ka captain nahi bana

— mudit mathur (@mudyt) December 5, 2022
#5
Eyeing to get a mentor role in Mumbai Indians 👀

— 🇵🇹 (@Virat_spare) December 5, 2022
#6
Yuvraj singh's and his father's jealousy on VK & MS is 10 out of 10😂

— Itzmepavan18 (@Itzme_pavan18) December 5, 2022
#7
Yes we don't have option also now World Cup tak chalana hain Rohit ko bhale woh perform karein yeha na Karein… Star Player Tag Lag Gaya hain

— Colt (@Colt26787607) December 5, 2022
#8
He just doesn't like VK after not being picked for last ODI WC. Indirectly taken many jibes.
Wish VK had picked SKY instead

— Suresh Menon 🇮🇳 (@SureshM05580984) December 5, 2022
#9
India Ke Former cricketer bhi lagta hai koi Naya maal phunk Rahe hai

— Pk (@Pk25027169) December 5, 2022
#10
He has not that quality to remain calm in pressure situations rather he gets succumb to pressure.

— रणवीर सिंह Ranveer Singh ரன்வீர் சிங் ರಣವೀರ್ ಸಿಂಗ್ (@AntiMlechh) December 5, 2022
#11
That is the reason why instead of @YUVSTRONG12 captaincy handed over to Dhoni.

— !InDIAn!!!byHeart!! (@AkashSi32104875) December 6, 2022
#12
Harne ki baat kr rhe yuvi paji

— Shamsi (MSH) ❤ (@ShamsiHaidri18) December 5, 2022
#13
I think no because indian team performance is not upto the mark over the last 2 years …. Kohli was special ….

— Its Cricket (@itscricketed) December 5, 2022
#14
Suna hai Punjab me log aaj kal bahut nasha kar rhe hai

— professor X (@Prashu101330) December 5, 2022
#15
Did he mean 1.0? 😛

— Pradeep Parajuli (@PrDp311) December 6, 2022
Do you agree with Yuvraj Singh? What would be your rating for Rohit Sharma as the Indian team's skipper? Let us know.