Entertainment
The Pak Mystery Girl Seen In Matches Of Team India Finally Found. Aren't You Excited To Know Guys?
The Indian cricket fans are loving the manner in which team India is performing in the ongoing Asia Cup, especially against the Pakistani cricket team. India and Pakistan faced each other two times in the Asia Cup and both the times, India registered comfortable wins.
However, the Indian fans have one more reason to be happy other than India's victory! Yes, you guessed it right!
We are talking about the beautiful Pakistani girl who was seen in the matches of Pakistan and Bangladesh that they have played against India. Twitterati is praising the cameramen for focusing on the lovely damsel in all the matches as they are already in love with her.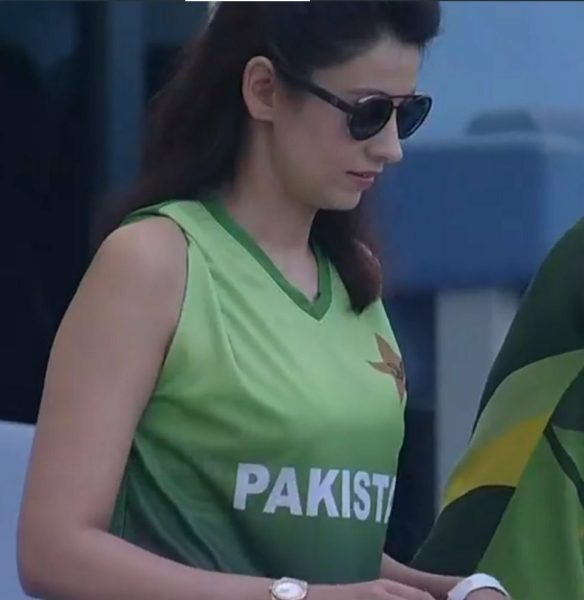 Social media is filled with memes on that beautiful girl and everybody wants to know more about her.
Well, according to UAE's No. 1 Bollywood Radio Station City1016, the real name of the gorgeous Pakistani girl is Rizla.
OMG!!! She is here!!!
That viral Pakistani Fan. Her name is Rizla.
We started the search for her on Thursday morning and we found her!!!! #INDvsPAK #AsiaCup2018@MalavikaVaradan @RJParikshit #ThatPakistaniFan pic.twitter.com/Dcd4juOsxX

— City 1016 (@City1016) September 23, 2018
Here's a video of the girl with a bright smile:
When the Indian Habibi Army met the Viral Pakistani fan.
Rivalry Vs Beauty? 😉
Breakfast No.1 With @MalavikaVaradan and @RJParikshit pic.twitter.com/tT4UKQORUu

— City 1016 (@City1016) September 23, 2018
Click here to watch this video directly on Twitter
Till now not much is known about her but a web portal CrunchWood reported that she completed her school education from Lahore and then she studied at University of Lahore, Pakistan. As per the portal, she is 20 years old, her favourite sport is cricket and favourite player is Virat Kohli.
Well, there is no doubt that people will love to know more about her and we will come up with updates about the latest Internet sensation soon.
Share Your Views In Comments Below