Entertainment
These 10 Films Prove That Legendary Actor Amrish Puri Was The Best Villain Of Bollywood
Today is the birth anniversary of legendary Bollywood actor Amrish Puri. One of the most successful and terrifying villains of Indian cinema Puri came to Mumbai be become an actor, following the footsteps of his elder brother Madan Puri and Chaman Puri. who were already well-known actors by then.
Amrish Puri failed his first screen test and started working at the Employees' State Insurance Corporation Ministry of Labour and Employment (ESIC). He also started working as a theatre artist Prithvi Theatre and rose to fame gradually. He got his first break in films at the age of 40 and after that, there was no turning back.
Amrish Puri has revived some iconic characters on screen and undoubtedly he was one of the finest actors and villains of all times. Some of his roles will be remembered till the end of time and it won't be easy for anyone to step in his shoes.
Puri's roles in these film were unquestionably his some of his best works.
1. Mr. India- Mogambo
Remember the time when we saw Mogambo for the first time on the screen? I was personally terrified of him and my mother used to terrorize me saying, "If you won't sleep, I'll send Mogambo."
Years passed but still Mogambo's dialogue, "Mogambo Khush Hua" always stayed with all of us. It was not the line which captured our heart, but it was the way Puri said it with a villainous smile.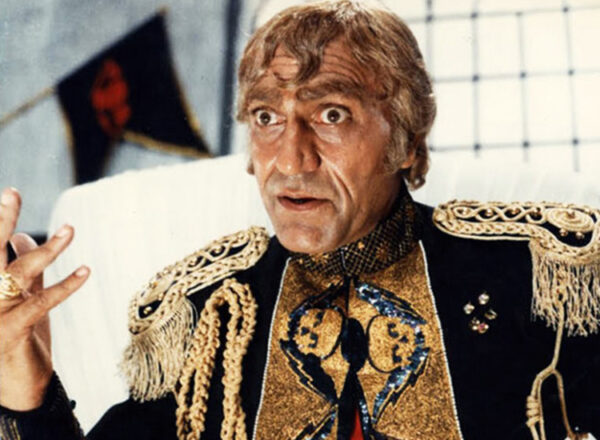 2. Karan Arjun- Thakur Durjan Singh
The incarnation story of two brothers Karan and Arjun who were killed by Thakur Durjan Singh, the evil and powerful man of the village. For Thakur Durjan Singh's character, Puri was nominated for Filmfare Award for Best Performance in a Negative Role.
3. Ghayal- Balwant Rai
Amrish Puri's dialogue from this film, "Jo Zindagi mujhse takrati hai wo sisak sisak kar dam tod deti hai," became very famous. Such was the effect of Amrish Puri's dialogue deliveries.
4. Nayak: The Real Hero- Balraj Chauhan
Anil Kapoor's interview with the CM Balraj Chauhan is the best part of the film which led the former to the seat of next CM. But Chauhan was the best anti a hero could ever have. His dialogue, "ek din ke liye baith ke dekho CM is kursi par" still gives chills.
5. Nagina- Bhairon Nath
Amrish Puri has done several types of roles during his career span. One of which is the role of a snake charmer or sapera in Sridevi's Nagina. He was the one who had the power to control the shape-shifting venomous snake, played by Sridevi. There was not a single character written or thought, which Amrish Puri could not pull off.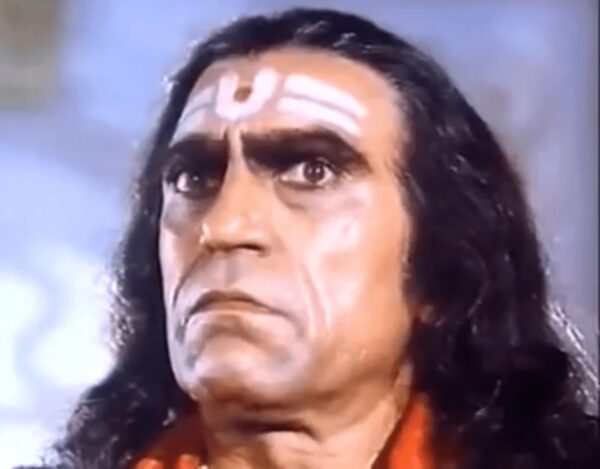 6. Gadar: Ek Prem Katha- Ashraf Ali
Do you remember the father of Ameesha Patel's Sakina Ashraf Ali? He lost his daughter as well as his handpump to Indian Jatt Sunny Deol's Tara Singh. For his performance, Amrish Puri was nominated for Filmfare Award for Best Villain.
7. Tahalka- General Dong
Amrish Puri became a synonym of the word villain in the film industry. He played a character with such a finesse that one might forget the movie and the story but can't forget his role. General Dong was one of his characters which can never be forgotten. His dialogue "Dong Kabhi wrong nhi hota"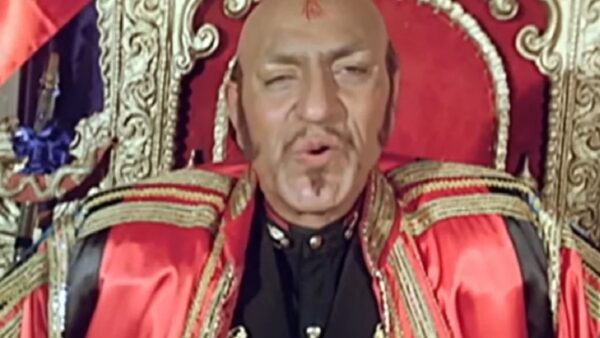 8. Damini- Indrajeet Chaddha
The court fight between Sunny Deol and Puri is still fresh in our minds. Amrish Puri played the role of a prosecutor in Damini and fought hard to prove an innocent, victim.
9. Ram Lakhan – Bishambar Nath
The wicked man from Ram Lakhan who took away his nephews' ancestral wealth by killing their father was played by Puri. He was the cruel and evil man who ultimately got what he deserved in the end. But during the movie, he made it clear that no one can do it better than him.
10. Koyla- Raja Sahab
Puri tricked Madhuri Dixit's Gauri into marrying him and Shah Rukh Khan's Shankar into believing that he is his well-wisher. He played the character of a man who is unable to perform in the bedroom but marries a young girl to get rid of his illness. Raja Saheb's character was one of the darkest roles Puri ever played for which nominated for Filmfare Award for Best Performance in a Negative Role. It was the only nomination the film got.
Share Your Views In Comments Below