Sports
These 8 Cricketers Thank Rahul Dravid For The Inspiration & Transformation In Their Career
Rahul Dravid, the former Indian cricketer and current head coach of the Indian men's team is certainly a living legend and what makes him stand out from other cricketers is his humble attitude and calm behavior. He is also addressed as "The Wall" by his fans because of his consistent batting and it won't be wrong to say that there was a time when the Indian middle order batting depended on him majorly.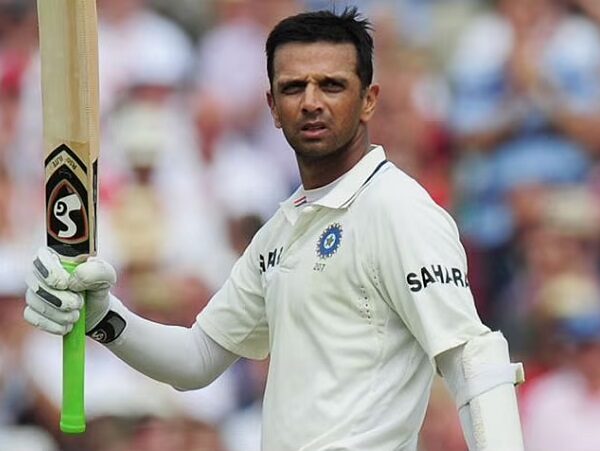 Rahul Dravid is a great coach and mentor as the Indian U-19 team won the U-19 World Cup under his guidance but there are some people from the cricket fraternity whose cricket career got a boost or new lease of life after they got an advice from Rahul Dravid. Let us tell you about 8 of them:
1. Pravin Tambe: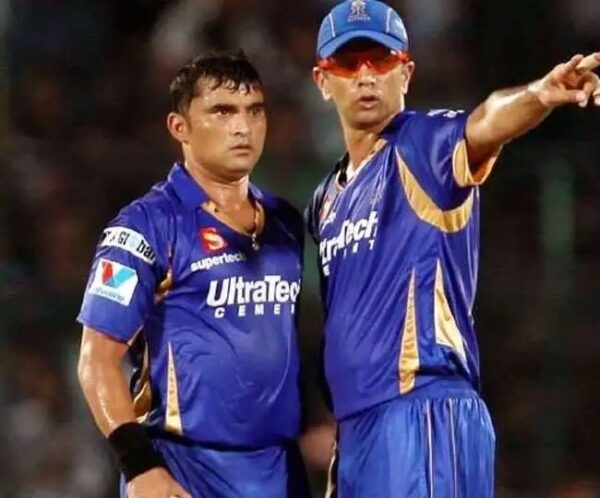 Pravin Tambe certainly deserves to be the first on the list because he is one of those few who have proved that age is just a number. Pravin Tambe was 41 when he got the chance to play in the IPL for Rajasthan Royals and it was Rahul Dravid who not only recognized his talent but also overcame all the resistance within the franchise to pick him in the team as Dravid believed in Tambe and in his talent. A movie has also been made on the life story of Pravin Tambe who never played any first class match before he played in the IPL but for around 20 years, he kept on trying and never let his passion d*e.
2. Kevin Pietersen: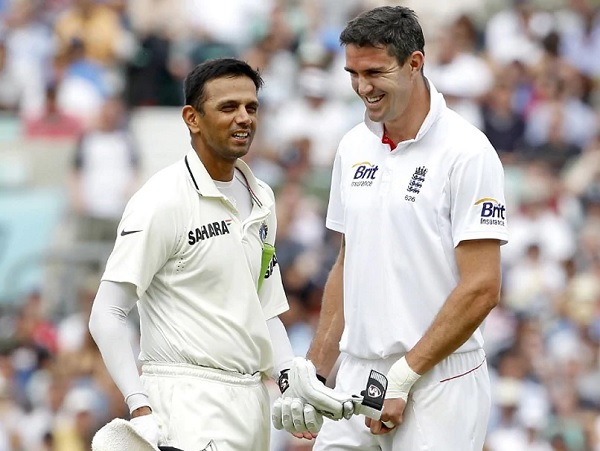 The former English cricketer was also going through a lean patch in the year 2010 and it was then he asked Rahul Dravid for some help in regard to playing the spinners. In response, Rahul Dravid wrote a 2-page email in which he gave him suggestions for improving his game against the spin. KP has even expressed his gratitude towards Rahul Dravid on many occasions.
Here is that email which Kevin Pietersen shared on the micro-blogging site Twitter:
Hey @englandcricket, print this and give it to Sibley & Crawley.
They can call me to discuss it at length if they want…!
👍🏻 pic.twitter.com/qBmArq211s

— Kevin Pietersen🦏 (@KP24) January 23, 2021
3. Priyam Garg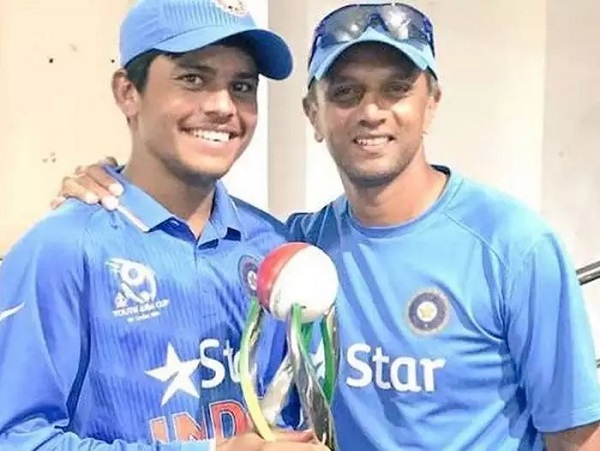 The young Indian cricketer Priyam Garg who led India in the U-19 World Cup 2019 is also full of praises for Rahul Dravid who spent a lot of time with the young guns of India. Priyam stated that Dravid's suggestions helped him a lot in improving his game, especially on the tours to England and South Africa because the former Indian cricketer shared his experiences with the young cricketer and also told him how to handle the bowlers, how to bat on those pitches, etc.
4. Cheteshwar Pujara: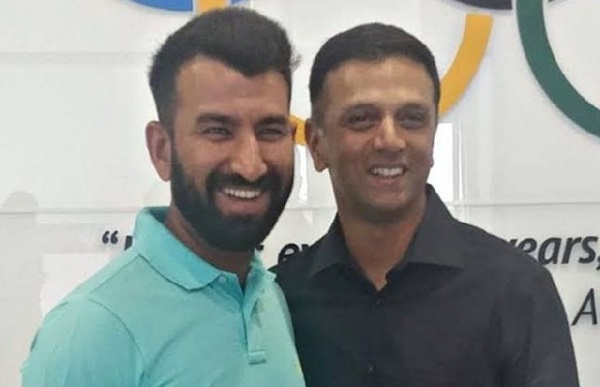 The Indian test specialist Cheteshwar Pujara may have been dropped recently from the national squad owing to his poor form but there is no doubt that he is one of the most dependable players of the Indian cricket and there was a time when he was called Rahul Dravid's replacement. Pujara once disclosed that in the year 2020, he was advised by Dravid to take a break from cricket as it is quite instrumental in regard to the form of the player as well as for his good mental health. Pujara added that he had also thought about it but when Dravid told him the same thing, it brought a lot of clarity in his mind.
5. Khaleel Ahmed: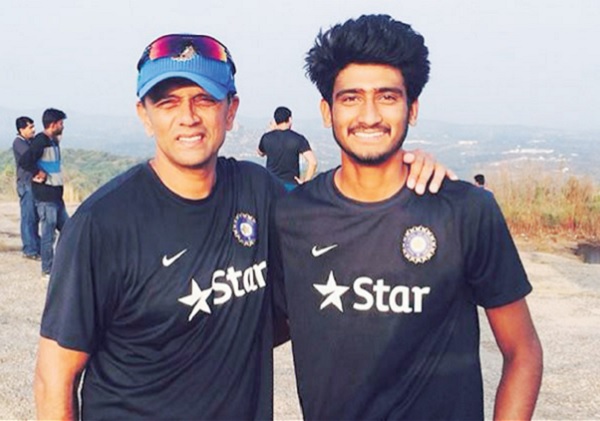 The young Indian cricketer Khaleel Ahmed made his debut for the national team in the year 2018 and he revealed that it was Rahul Dravid who gave him the confidence to go out and play his game naturally. Khaleel said that he used to make silly mistakes but it was under Dravid's guidance that the young cricketer learned a lot and grew as a good and dependable player.
6. KL Rahul: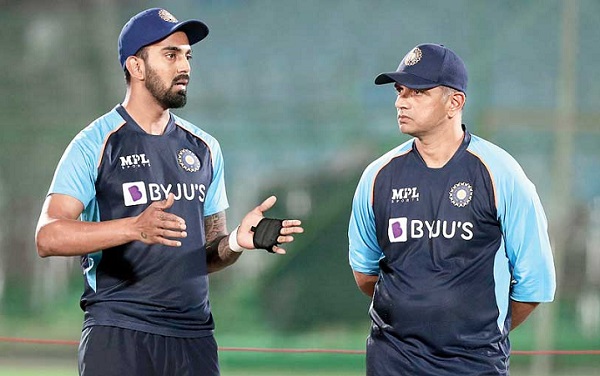 The current skipper of the IPL team Lucknow Super Giants has also led the Indian national team in the absence of Rohit Sharma, though the results have not been very satisfactory. During an interaction, KL Rahul revealed that Rahul Dravid played an important role in helping him get out of the rough phase that he experienced in 2018.
7. Younis Khan: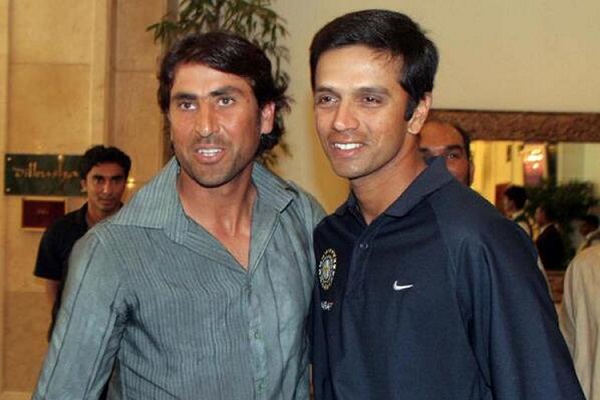 Younis Khan is one of the best cricketers that Pakistan has ever produced and he has been quite vocal in regard to expressing his gratitude towards Rahul Dravid. He stated that Dravid gave him some really good lessons on batting which were of great help to him in becoming the number '3' batsman for Pakistan.
8. John Wright: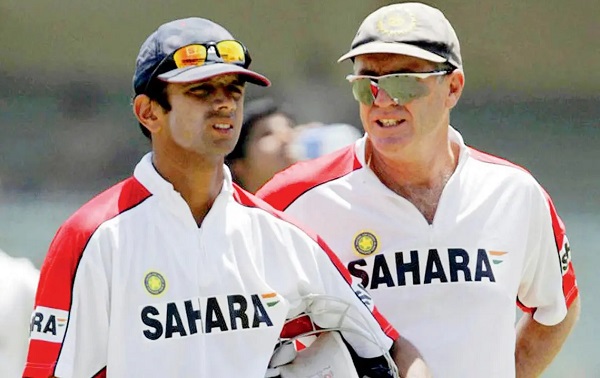 The former New Zealand cricketer has also served as the coach of team India from the year 2000 till 2005 and in one of his interactions, he revealed that he got a lot of help from Rahul Dravid. Wright said that Rahul Dravid was the backbone of the Indian batting and many times, his contributions played vital role in the team's victory.
Do you know about more such players? Share with us.