Humour
These Memes On KBC's 'Phone A Friend' Lifeline Will Make You Roll On The Floor Laughing
Social media has become an important part of life for a majority of people who find it difficult to spend even a single day without surfing their favourite sites. From celebrities to common people, a large number of individuals are resorting to these platforms for conveying their thoughts or promoting ventures and products. To sum up, it's just a perfect medium that serves many purposes, a major one being the daily dose of humour.
There is no denying the fact that the virtual world is filled with brilliant meme creators who do a wonderful job of bringing a smile on people's faces with their sense of wit and humour. Here we also present several hilarious memes and we bet that you won't be able to stop yourself from laughing.
These memes are based on a lifeline of KBC known as 'Phone A Friend'. If you have seen the quiz show, you must be knowing that whenever a contestant doesn't have the answer of a question or is not sure about the correct answer, he/she uses this lifeline. Some common dialogues of host Amitabh Bachchan, while this lifeline is being used, are "Kaun hain aapke friend?" (Who is your friend?), "Kya karte hain aapke mitra?" (What does your friend do?), etc.
In this article, we present what some of the most popular celebrities will give the answer of such questions and their descriptions are so adequate that Big B gets to know the correct name. The descriptions are based on a person's usual habit, a movie or brand promoted by the celeb or general perceptions that people have about them.
So what are you waiting for? Scroll down to tickle your funny bones….
Aishwarya Rai Bachchan: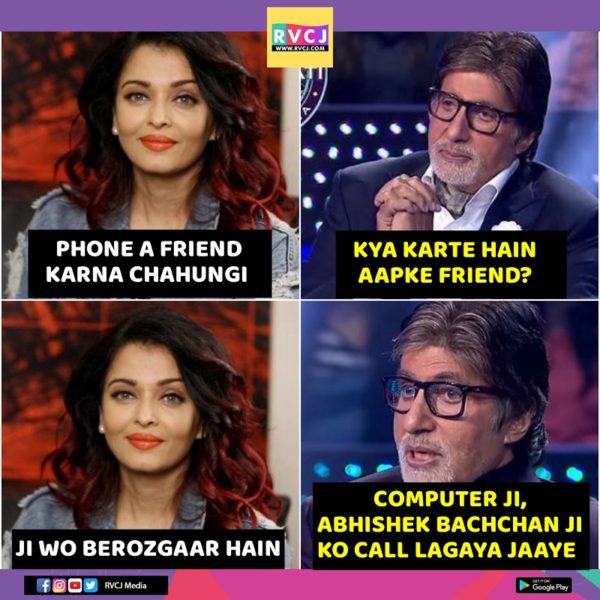 Rahul Gandhi: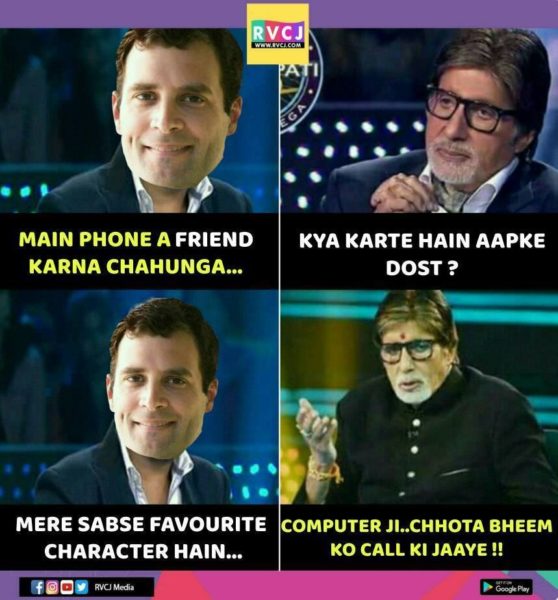 Sonia Gandhi: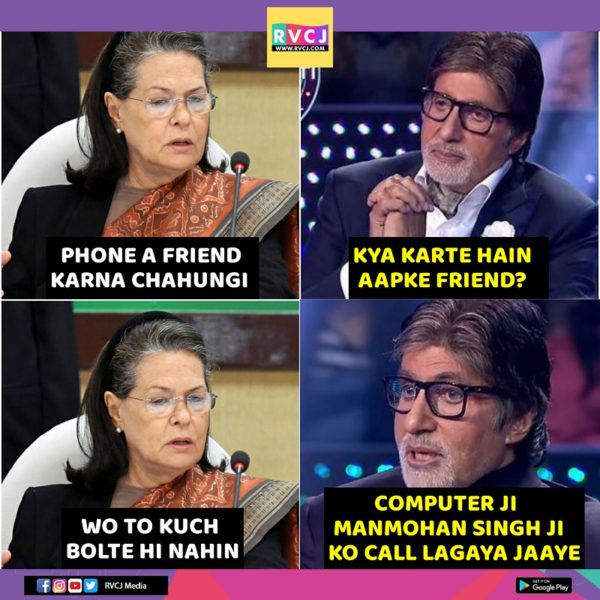 Shah Rukh Khan: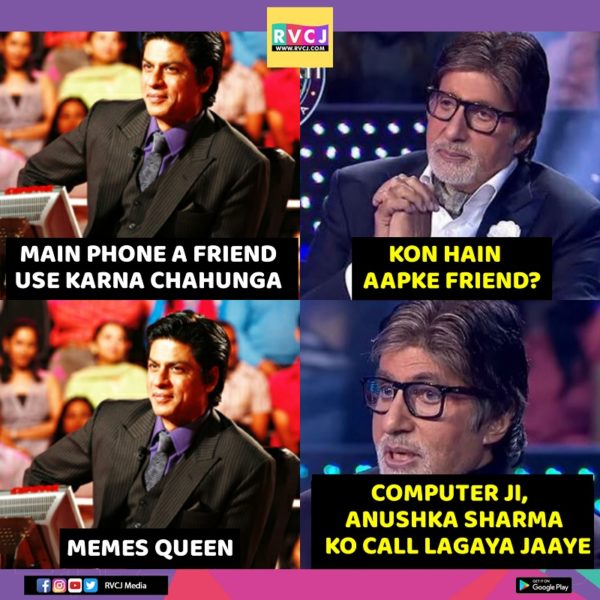 Kajol: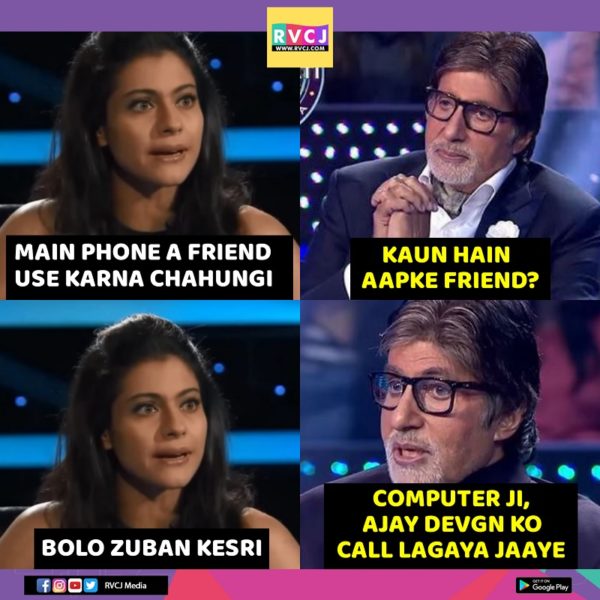 Shah Rukh Khan: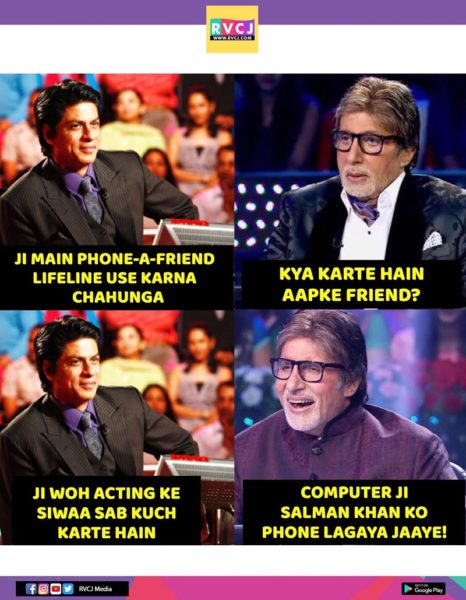 Manoj Tiwari: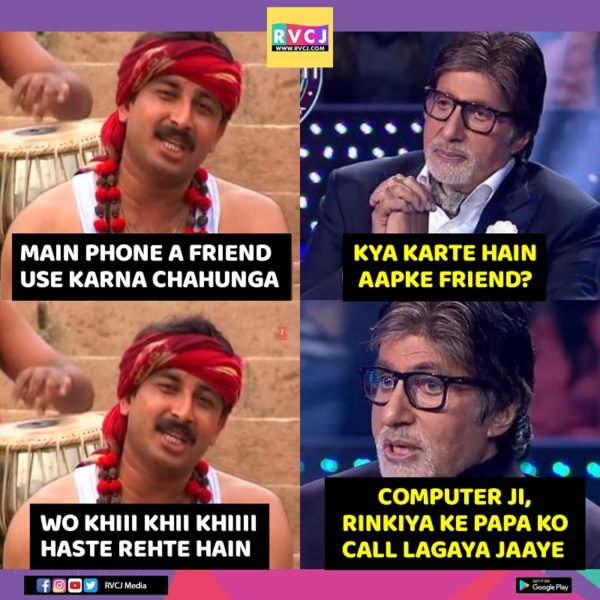 Tusshar Kapoor: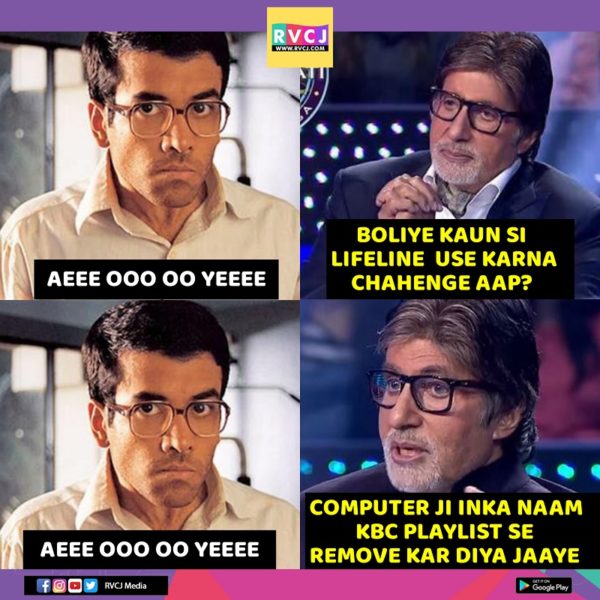 Abhishek Bachchan: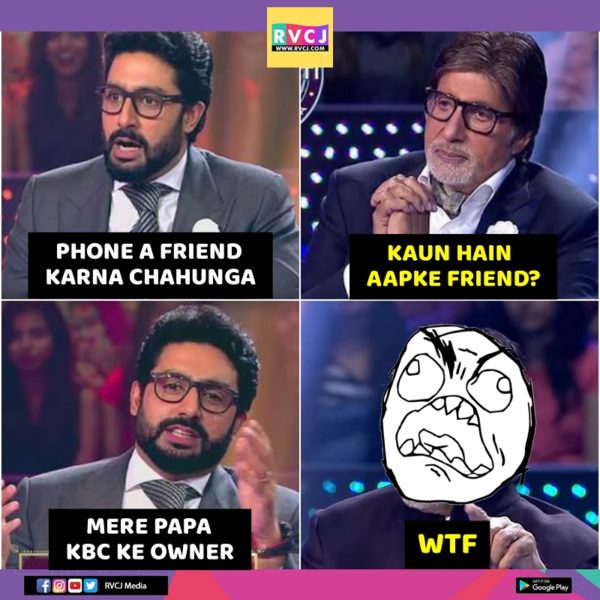 Common man: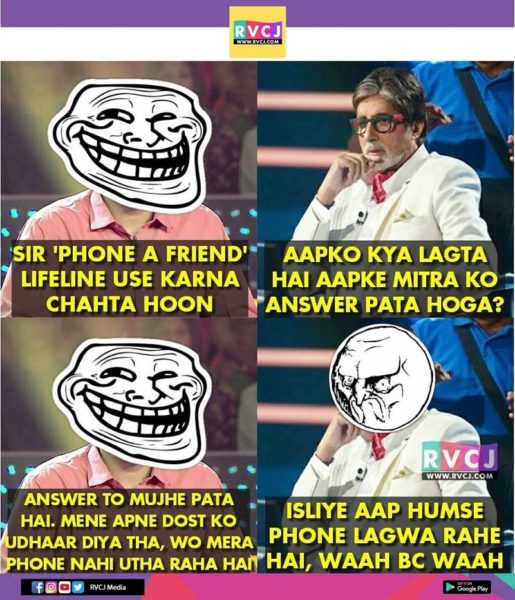 Hilarious, aren't they?
Note: These memes are made for entertainment purposes only and are not intended to hurt anyone's sentiments or feelings.
Share Your Views In Comments Below