Entertainment
These Moments From India – Pakistan Match Will Be Remembered Forever
Who else is excited to see the India-Pakistan match today? Our Men in Blue are all set to battle Pakistan today at Manchester in London for the World Cup 2019. It has given up a lot of hope since India has not lost a single match till in the World Cup till now. And for all we care, they should not lose today!
India vs Pakistan matches are cherry on the cake, the star match of all the series will be seen today. Often these two teams are seen against each other in the World Cup and the matches for some reason are legendary. Here are some of the most iconic moments of the India-Pakistan matches in the World Cup till now!
1. 1992 World Cup: Javed Miandad
For More Videos, Subscribe Us Now
It is quite heated on the field and we agree totally. In the 1992 World Cup. when Javed Miandad came to bat. He had difficulty in scoring some runs. So when Tendulkar balled and the ball his batting pads, the wicketkeeper made a loud appeal. Which set Javed off. In the next run, he attempted to take a single run but the ball quickly landed back to the keeper. Javed jumped three times to express his frustration.
2. 2015 World Cup: Virat Kohli's 100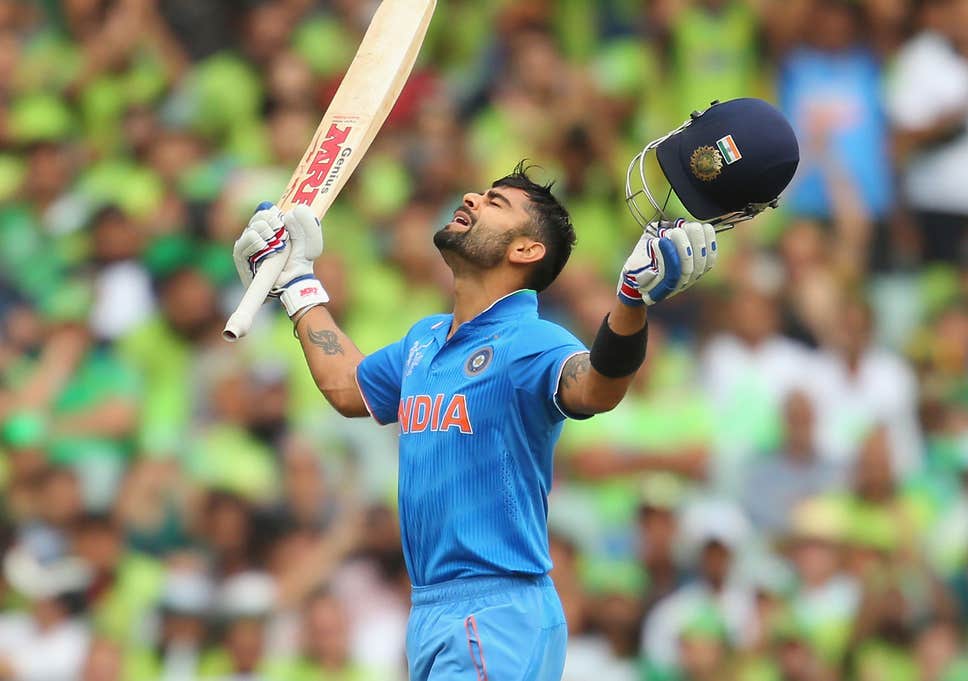 Virat Kohli was the key star to the whole series, he scored 107 runs in 126 balls, he was the only one till now to have this score against Pakistan of all the Men in Blue. India also won the match and bowled out the opposition for 224 in 47 overs.
3. 2003 World Cup – Sachin Tendulkar's 98
For More Videos, Subscribe Us Now
India had to chase 276 runs and India had a kick start. They scored 53 runs in just 5 overs, but things got tensed when both Sehwag and skipper Sourav Ganguly got out! Sachin Tendulkar came to rescue and scored 98 in 75 balls at a strike rate of 130.66, due to which India could chase down the total.
Share Your Views In Comments Below