Sports
"They Said Quit Cricket & Drive Auto With Dad, Thought IPL Career Ended," Siraj On Awful IPL2019
Mohammed Siraj is certainly the future of the Indian pace bowling and how talented he is can be understood by the fact that he is one of those three players who have been retained by the Royal Challengers Bangalore management ahead of the mega-auction for the IPL 2022.  The other two players who are retained by the Bangalore franchise are – former skipper Virat Kohli and Australian all-rounder Glenn Maxwell.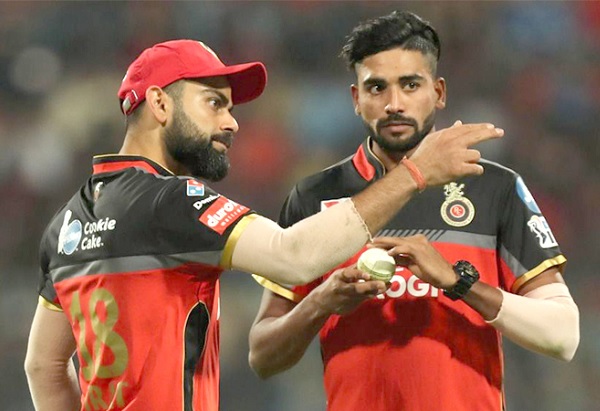 While Siraj is being touted as one of the best bowlers of the young generation, there was a time when he performed pretty badly. In fact, many social media users slammed him and asked him to quit cricket and drive autos with his father.
Mohammed Siraj had a good start to his IPL career when he played for Sunrisers Hyderabad but things turned ugly when he started playing for RCB, especially in the year 2019 when he finished the IPL season with just 7 wickets at an economy rate of 9.55. The match against Kolkata Knight Riders was no less than a nightmare for the young pacer as he was hit for 5 sixes and he gave 36 runs in just 2.2 overs. What made things worse for him was the fact that he was removed from bowling after he bowled two beamers (full-toss deliveries) in the match. Not only this, he also dropped a catch of Chris Lynn and his team lost the match despite the fact that it made a big score of 205 runs.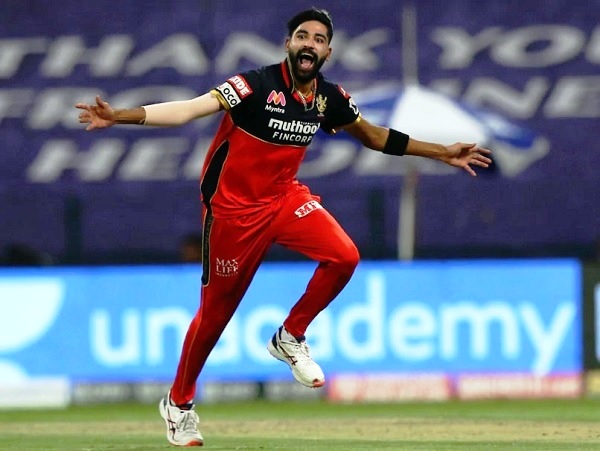 During a chat on The RCB Podcast, Mohammed Siraj revealed that after he bowled two beamers, many netizens trolled him, asked him to quit cricket and drive autos with his father. He added that people don't see the struggle behind becoming a cricketer but he remembered an advice given to him by the former Indian skipper MS Dhoni.
Siraj said that Dhoni asked him not to lend his ears to everything that is said about him by people because when he will perform well, they will appreciate him but when he will perform poor, the same people will slam him, so there is no need to take them seriously. Siraj said that the same people who slammed and trolled him were calling him the best bowler when he performed well so he does not need anyone's opinion and he is still the same Siraj that he used to be back then.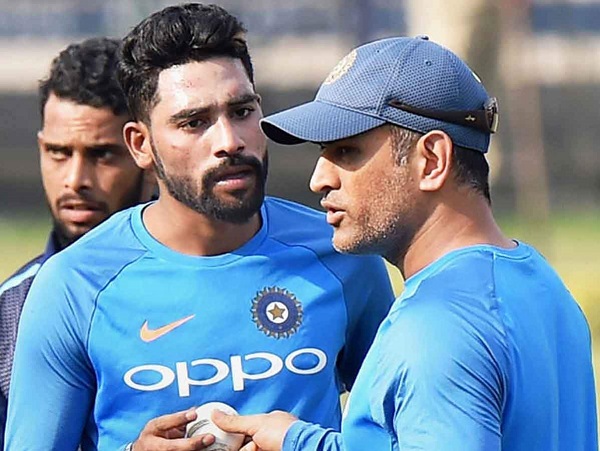 Mohammed Siraj further said that his performance in the IPL 2019 was so bad that he felt it was the end of his IPL career but then he believed in himself a little and also realised that he was still young which increased his confidence to some extent. The pacer was thankful towards the RCB management for trusting and supporting him at that point of time because in his opinion, no other franchise would have supported him after his performance against KKR in the IPL 2019. However, things started getting better for him in the IPL 2020 and he calls his performance against KKR in that season as life-changing because he took 3 wickets and gave away just 8 runs in his four overs. In addition, he also became the first bowler who bowled two maiden overs in a match.
Soon Siraj got the chance to represent India in the purest format of the game and he contributed pretty well by helping the team in winning the series against Australia in their own backyard. He was one of those youngsters who played an important role in the Indian team's victory against Australia at Gabba where the Australians had been invincible for 33 years.
RCB certainly needs Mohammed Siraj to perform well in the IPL 2022 if it wants to win its first IPL trophy.