Partner
This Beautiful Story Of Kashmiri Youth And Indian Army Gives Best Message On Republic Day
The youngsters are undoubtedly the future of a country so proper care should be taken in nurturing them and they should definitely get a chance to rectify if they make some mistakes. However, the youngsters of Jammu & Kashmir have faced many problems due to the anti-India activities sponsored by our neighbouring nation because of which many youngsters have lost the correct path. But we have to appreciate the Indian government and the Indian Armed Forces who are not leaving any stone unturned in convincing the youngsters to leave the wrong pitch and instead choose the right one and perform over there.
Here we present a beautiful video entitled "Inaam" by The Short Cuts which is based on the situation of Kashmir and teaches a valuable lesson in an impeccable manner. The story portrays how the youngsters leave a cricket match and go on to pelt stones on the Indian forces procession.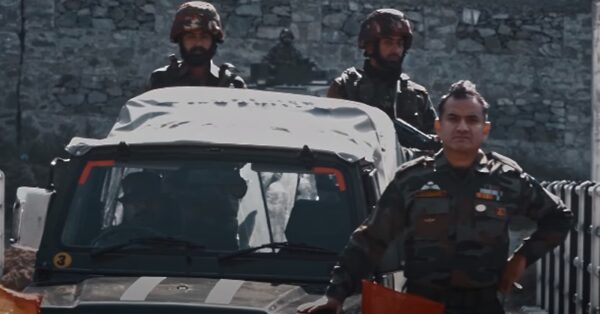 It starts with the Kashmiri youngsters playing cricket and in the meantime, an Indian Army officer stops over there and watches them playing. After the Indian army leaves the place, some youngsters leave the ground, disguise as trouble-makers and head towards the road. They not only come in the way of the Indian army procession but also pelt stones on them. The Indian forces capture these boys but instead of taking any legal action against them, they make the guys realise that they have chosen the wrong pitch by dropping them at the same cricket ground where they were playing match.
You need to see this heart-touching video to understand how the youth walking on wrong path are educated about the importance of choosing right pitch in life and winning awards (Inaam) by performing good instead of getting punished by selecting a wrong pitch.
Here is the video:
For More Videos, Subscribe Us Now
Click to watch this video directly on YouTube
The video is more important in the context that we are going to celebrate the 72nd Republic Day and it is high time that every citizen of the country should be brought in the main stream. Agree?
Share Your Views In Comments Below