News
This Boss Rewards Each Employee With Rs 7.5 Lakh & 2 First-Class Flight Tickets As Success Gift
In the times of the COVID-19 pandemic, having a job is really a boon because many people lost their jobs and numerous companies got shut down in the last couple of years due to the coronavirus outbreak and subsequent lockdown. It won't be wrong to say that employees are the biggest asset of an organization because it is their hard work which makes a firm successful but there are many companies which don't treat employees properly; while some don't pay them good, several others do not provide them with good work culture.
However, there are few entrepreneurs who are of the opinion that employees perform well when they are treated as members of a big family rather than just as employees. The attrition rate in such companies is also very low because nobody likes to leave a company where he is treated well.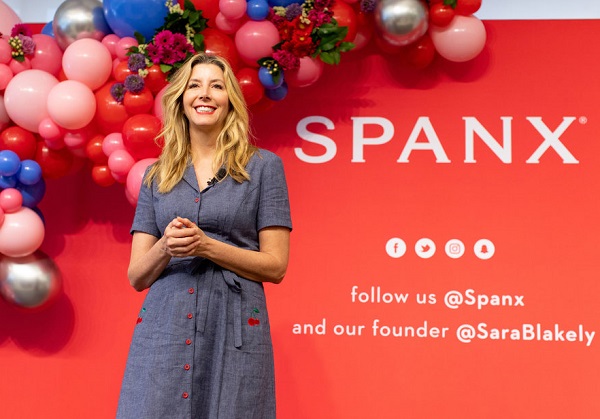 Sara Blakely is one such CEO who likes to share her fortune with her employees. Sara is the CEO of Spanx, an American undergarments manufacturer, and recently an investment firm bought stakes in her firm which increased the valuation of Spanx to $1.2 billion.
This occasion needed to be celebrated and Sara also threw a grand party but she did something which got her showered with love, affection and respect from not just her employees but others as well.
Spanx has around 500 employees and Sara gave each employee $10,000 (Rs 7.5 lakh) along with two first-class tickets to any place in the world. Sara Blakely posted the video from the party in which she addressed her employees, while some were present over there, some were on Zoom.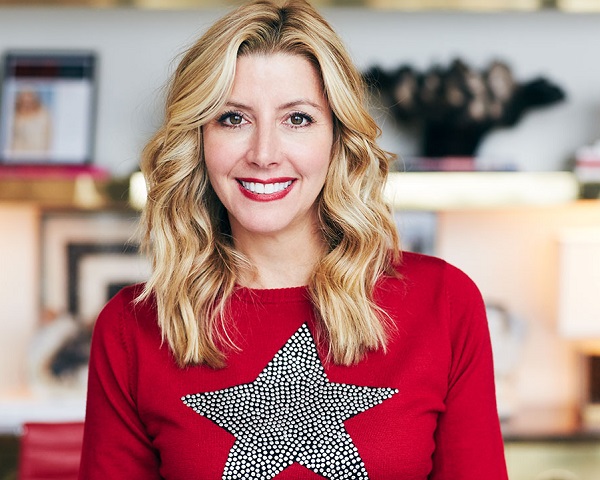 Sara talked about the time when she started the company and while speaking, she got emotional. She posted the video with caption, "Behind the scenes @spanx telling the employees (some live and some on zoom) about the sale and partnership with Blackstone. It was an emotional announcement filled with happy tears acknowledging how far we've come. And then the tears really started to flow when I surprised everybody with 2 first class @delta plane tickets to anywhere in the world and $10,000 cash to spend on the trip. I really want every employee to celebrate this moment in their own way and create a memory that will last them a lifetime! Cheers to 21 years of magic and many more to come …"
Click to watch this video directly on Instagram
The online community loved the gesture shown by Sara Blakely and this is how people reacted:
#1
This is what employee experience should be. Bosses need to understand that the work their employees put in is what puts money in their pocket. Gestures like this is what all companies should aspire to do. https://t.co/M0wkBxw7Ae

— Kris Pangilinan (@KrisReports) October 25, 2021
#2
*buys more Spanx in support of a company run by a leader who cares about employees* https://t.co/ar2EFbEZmb

— Frances Wang (@FrancesWangTV) October 24, 2021
#3
Employers like this truly understand that their company wouldn't be anything without their employees. I know some bosses out there that would've been like here's a pizza party 🥴

— Augy-E (@augy_e) October 23, 2021
#4
Sara Blakely = Leadership

What a great story. https://t.co/eBz2Nqr5GQ

— ALan LepofskY 🇨🇦 🇺🇸 ✡️ (@alanlepo) October 24, 2021
#5
That's how you give back to your employees and show appreciation. Facebook, Amazon, Tesla, Apple etc; hope you're taking notes. This is an amazing story and tweet.

— Lauraslifeonink (@Lauraslifeonink) October 24, 2021
#6
This is fantastic!!!

Cheers to you, Sara!!#CelebrateSuccess https://t.co/KwH3FG5Guv

— Austin Vander Meer (@AustoVandy) October 25, 2021
#7
So awesome. After 30 years working for a company, I rcvd a $650 gift card. While I appreciated the gift auto sent by HR, not one person realized or said anything to me. I can't imagine how grateful these employees were. What a wonderful way to say thanks!

— Jeanine (@JeanineMCh) October 24, 2021
#8
This is so dope !! https://t.co/Kg1wuCrJS9

— Ashley (@MOORE_notless) October 25, 2021
#9
She does this AND sells a reasonably priced product that made me look better in a dress as mother of the groom? That was one of the most important days of my life, and I felt great and looked great the whole day. Bless her for being a super person first, & selling a great product

— Sweens …Just nod if you can hear me… (@sweeneysjrs) October 24, 2021
#10
This woman should be in the history books. https://t.co/a66yhUBjrQ

— The Thugnificent Niggritarian (@ImMeWhoUdoe) October 24, 2021
#11
And folks that is how you create company loyalty, culture & engagement. You want employees to go above & beyond then you need to treat them like they are above & beyond.
What a great bonus perk for these employees especially after 2yrs of covid limitations.

— TD (@tdross94) October 24, 2021
Hopefully, the heads of other companies will learn something from Sara Blakely and reward their employees!
Share Your Views In Comments Below