Bollywood & TV
This Director Brings Charlie Chaplin And Raj Kapoor's Flavour Together. Don't Miss His Short Film
Charlie Chaplin and Raj Kapoor have been one of the greatest legends if we talk about the worldwide entertainment. One has entertained us with his remarkable comedy talent without using a single word and other has impressed billions of people with his extraordinary acting and filmmaking.
Even though both of them are no more in the world, their work continues to rule the hearts of many.
Filmmaker Arun Gourisaria has done an incredible work of bringing the essence of both the artists together in his latest short film Awara. The 16 min long short film covers the pain, sadness and suffering of two persons and ends it on a really hilarious note. The performances and direction in the film are great and you just can't miss the ending. Watch it below:
Click Here to watch the video directly on Facebook
Being a filmmaker is all about passion. Even though filmmaking has taken the shape of a big industry now and every discussion starts from business, there are still some people who don't care about money and working hours when it comes to the love of making films.
Today we are going to talk about a man who worships his passion of filmmaking and never thinks about returns when wearing a director's hat.
Let us introduce you to Mr. Arun Gourisaria who is a Kolkata based businessman and an accomplished filmmaker also. He has made more than 12 films on various topics and recently three of his films were nominated in Pune International short film Festival in different categories.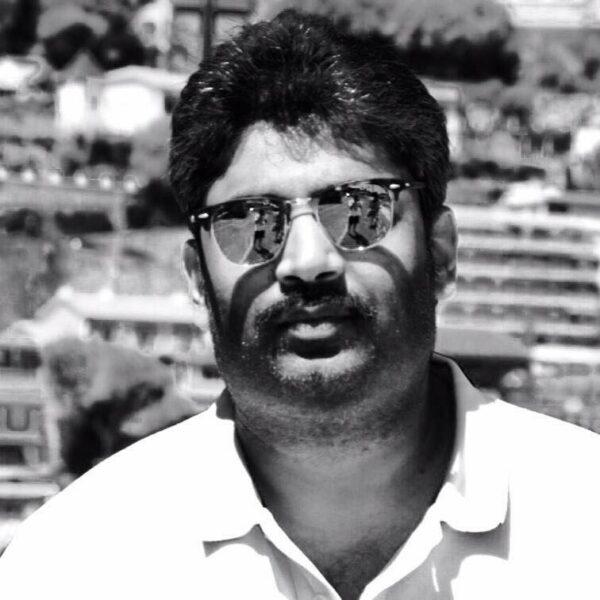 Apart from being a good filmmaker, he is a fine actor also. He has performed various characters in his films. Even though his films are made on a professional level, he chooses his friends to act and keeps their characters as long as possible.
During the interview, Arun talks about his passion for filmmaking, what makes him always move ahead in filmmaking despite him being a businessman first. Have a look:
How come a successful businessman is an accomplished filmmaker?
It's only because of my crazy passion for films since childhood till now. Also, after my father's d*ath, I understood the meaning of life deeply and hence a businessman like me chased my dreams and thus became a filmmaker too. Right now, I work as a filmmaker only on Sundays (without any commercial returns) and continue my work as a businessman on weekdays.
Do you have professional training for filmmaking?
No. But I go very deep when I see any movie because I watch it on all angles like a screenplay, cinematography, lights, setups, story, direction, BGM etc. In most of the suspense films I had watched, I had guessed the killer or culprit before the climax only.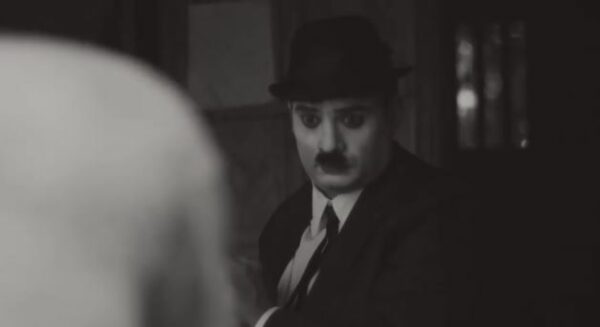 According to you, what is the most important thing in the process of filmmaking as a filmmaker?
Story and BGM in post-production.
What kind of subjects inspire you?
I enjoy real life inspiring stories and comical satire.
If you were not a businessman, would you have been a full-time filmmaker?
No. Business is my first love because it's very creative and challenging for me.
From where do you get ideas for your videos/films?
I observe people and life very closely and I get ideas in wholesale. I have 50 plots ready with me now.
How do you see the revolution of digital film making in the modern era?
Very positive as it gives the people the liberty to express their thoughts and this is the only platform where the audience can look for unique stories in huge numbers. Otherwise everyone thinks of their money and profits first and then they go for commercial plots.
What do you advise to a person who has a successful career but very much interested in films?
He can choose a career either in films or business. Both can't go side by side, because movies require solid investment and full-time focus. He can be a part-time filmmaker but only if he is passionate and prepared for no commercial returns.
How your family and friends support you?
In family, no one supports me except my brother because of my friends I could chase my dreams. Family supports only when my movies get appreciation and recognition.
We have heard that all the actors in your films are mainly your friends, they are not trained or full-time actors. How do you prepare them for their role?
I cast only those friends who are equally passionate for acting. I do take an audition and do workshops. I give them proper script and lines but since they are not trained, I give them liberty to say any lines of there own spontaneously while acting because it's very difficult for me to get natural deliveries from them if I give them their fixed lines.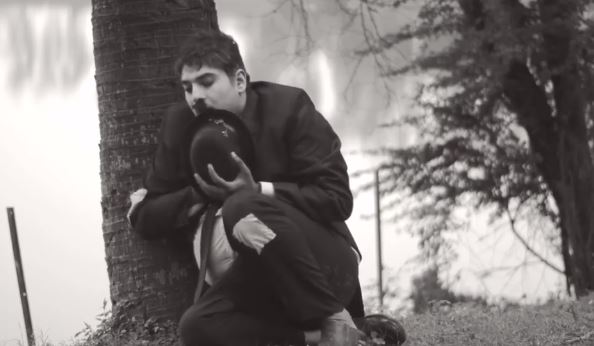 Besides being a fine filmmaker, you chose to act in some of your movies, please tell us something about that?
It's because my many friends are very conscious of their image in there public and thus they want to act in there comfort zone characters only. Whereas I think different stories require different characters and sometimes even low profile characters like a beggar, transgender, etc. When they say no, I come in the picture for those roles and I enjoy taking it as a challenge. And after the applause I get, I go out of my comfort zone more and secondly I have a vision of my characters in films, so its easy for me to act.
You are first a Director or Actor?
Director any day
What are your future plans regarding filmmaking?
My dream is to make 50 short films in next 5 years. Till now I have made 14-15.
Your favourite actor and director?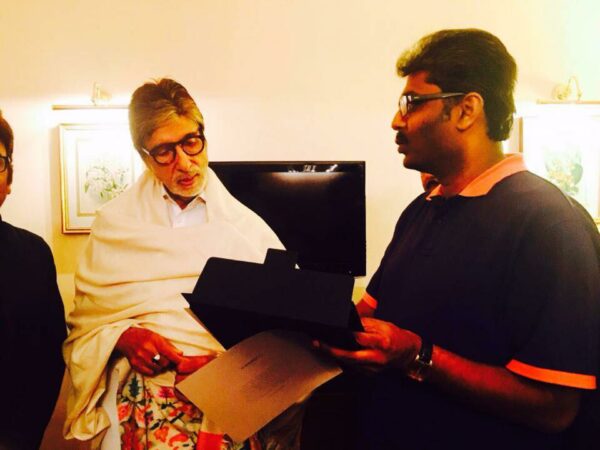 Amitabh Bachchan. I live and breathe him. My favourite director is Late Mukul Anand and Anurag Kashyap.
Your favourite film among your productions?
Baapu, Maruti 800, Lifebuoy.
Share Your Views In Comments Below