Entertainment
This Election Season Get The Best Hit Of Reality , It's Time To Make Our Voice Heard Coz "Public Sab Janti Hai".
Post the success of Gully Boy, it seems that the world only fathoms the words of rap. Following the trend, Public Sab Janti Hai is expected to create a rage across the World Wide Web. This video faithfully portrays how the public should not be thought to be as fools, the one who do, should start thinking better. As the youth is watching, closely and transparently enough to deduce the raw reality.
This is a strong message to all those political parties and the persons representing them, who think they are doing a great job with their fat and lengthy so called promises to the public. But they should be beware, kyunki, public sab janti hai. So, all those people breaming with confidence who are still under the impression that by the divide and rule policy, they can achieve big, should definitely rethink first.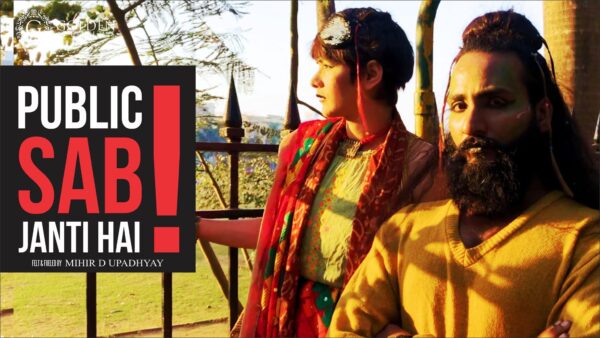 After all, it's the public who brings the government and indirectly supports it throughout the year to do so. We are world's largest democracy, the people of India know what exactly should be done, by the people and for the people.
This rap video encompasses the mutual feeling of every individual across the country, irrespective of class, caste, gender and religion. With respect to the Lok Sabha elections, in April, politically associated individuals should realise that the youth is not clicking on the button, unless and until we are getting what we deserve, as basic individuals residing within the boundaries of our motherland, India.
For More Videos, Subscribe Us Now
Click here to watch the video directly on YouTube
The video uses rap as a medium to educate people, make themselves aware of their own right, judging by which they should select their representatives, so that we get less to complain about for the next five years.
So, listen, learn and feel one of the most realistic portrayal of our mutual feeling of distrust, reflecting through this boldly collected words of the rappers.