Humour
This Girl Made Fun Of A Guy's Dating App Bio, Got Trolled Herself For Being Rude
Easy access to internet and the freedom of speech does not give you the right to insult someone on a public platform, and that is something most people fail to realize.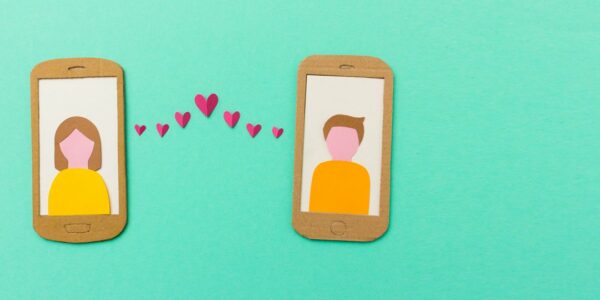 This girl decided that it was okay to make fun of someone on Twitter. She posted screenshots of a guy's bio on a dating app and criticized it.
She wrote,
Why do people do this shit so fuckin lame pic.twitter.com/0ThGjYNH9n

— ellie 🍼 (@5tride) March 15, 2018
This was really mean, and it clearly hurt the guy's feelings. He replied,
cos I'm ugly https://t.co/qkHb9FFigp

— RIZ (@rizalxv) January 22, 2019
Twitterati came out in her support, and told him that he should embrace who he is and not feel bad about some keyboard warriors online.
This is what they had to say:
#1
You just ain't her type king https://t.co/mLTMfRMGLt

— Eeko Ack (@TheR33n) January 23, 2019
#2
Wait is it just me that actually LOVES coming across these? They're always so entertaining and shows how creative the person is ????? What's not to love

— jess (@simplewyatt) January 22, 2019
#3
Fill in this form so we can further aid your query pic.twitter.com/J6JvhckAmD

— Roy Mysterio (@JayantRoy3) January 23, 2019
#4
Here's what the post was initially about before she deleted it 🙄 You're A King bruh 👑 who don't deserve a coward like her. 🙌 xx pic.twitter.com/q75B1W6JBt

— haliegh 🇹🇹 (@kaim0nd) January 23, 2019
#5
Hope you find that girl of your dreams but while you're at it, don't forget there is more to life than that. ✨ pic.twitter.com/lwoPQwEPZw

— haliegh 🇹🇹 (@kaim0nd) January 23, 2019
#6
that presentation was fucking gold u deserve the world king dont listen to these bitches

— Aleena 🍑 (@Aleenaaxoxo) January 22, 2019
#7
Don't listen to her king, much respect 🤧🤙🏾

— Noisy Kenzie 🥀🖤 (@NoisyKenzie) January 23, 2019
#8
omg a whole presentation w references😭 that's so cute😭

— dweena (@omgdweena) January 23, 2019
#9
you're not ugly. she's ugly. she could have just left you alone ☹️ I'm sorry

— DanielléDASH GIFLord (@DanielleDASH) January 23, 2019
That's not all, even Tinder decided to pitch in.
.@rizalxv When you find that V-day date, dinner is on us. Slide into my DMs and I'll give you the hookup.

— Tinder (@Tinder) January 28, 2019
There's no reason to be mean. If you don't like something, that's your personal choice. We love how Twitter supported this young man and lifted his spirits. It makes us feel that humanity's still alive.
Share Your Views In Comments Below