Humour
This Guy Got Message From Online Scammer For Winning $1.2 Million Lottery. Trolled Him For Hours
We are all aware of the Internet scamming and ways scammers use to do money related fraud with people. Though there are so many people who fall into the trap of scammers, it's really fun to troll them and play their own games on them.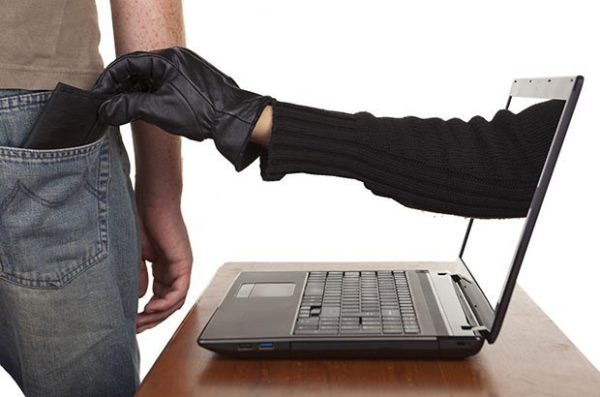 Recently, A Facebook user got a message from an online scammer. He told him about winning a lottery worth $1.2 million i.e. Rs 8.25 crores approx which he will receive on his doorstep.
Instead of avoiding the scammer, this FB user trolled him badly by stretching the conversation for hours. In his long conversation, he mercilessly trolled the scammer in his hilarious way and the funniest part was that scammer didn't realise it.
The FB user shared the snapshots of his complete conversation later. Note the part when scammer asked for $500 i.e Rs 34,000 approx as the delivery charges and keep the conversation secret. The FB user played the game like a real champ and left us in splits. Have a look.
#1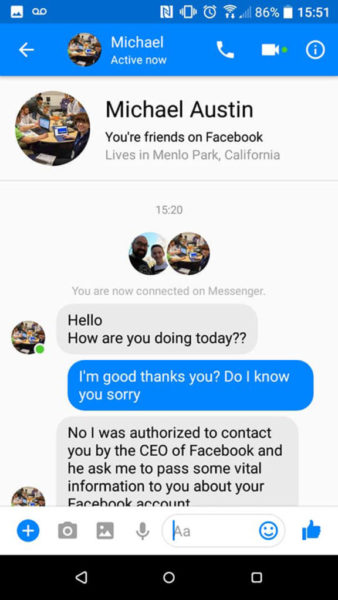 #2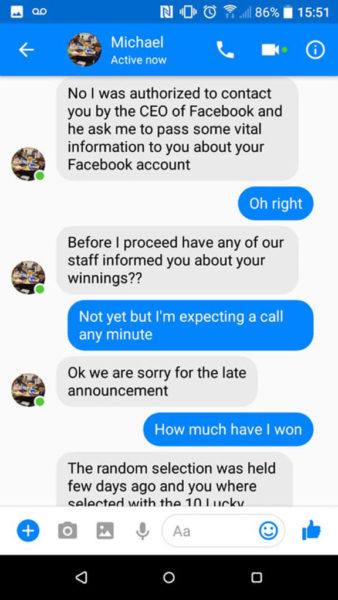 #3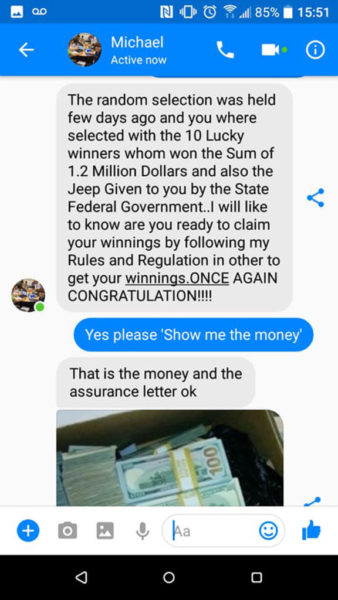 #4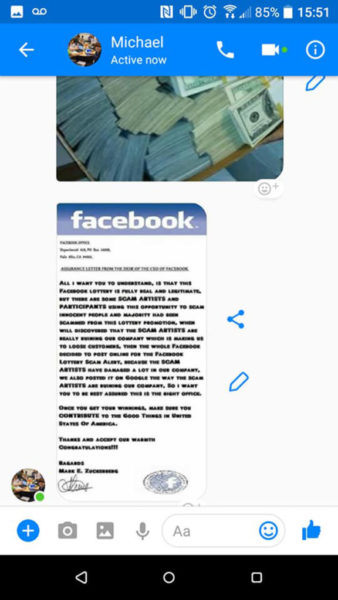 #5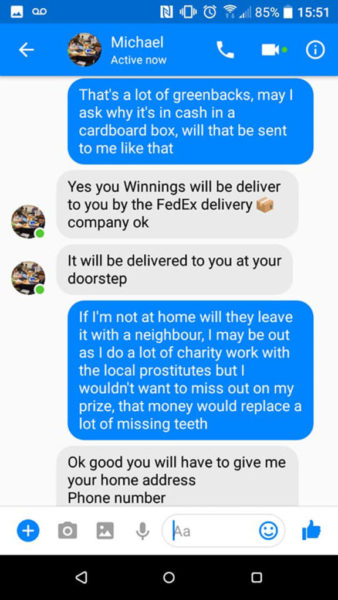 #6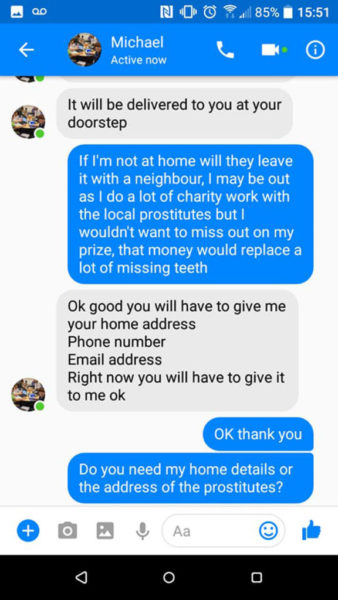 #7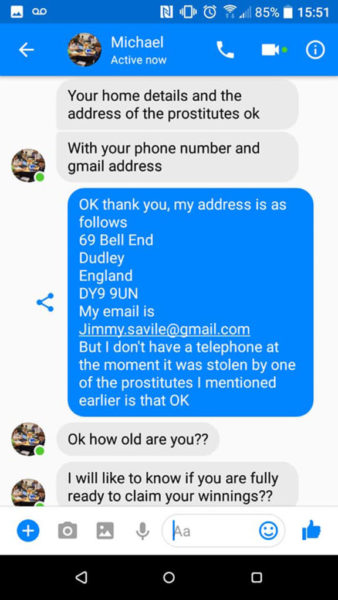 #8
#9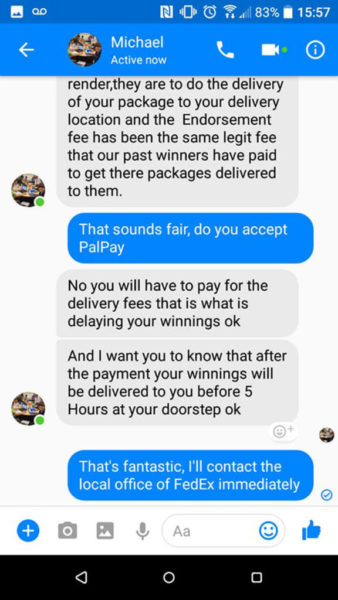 #10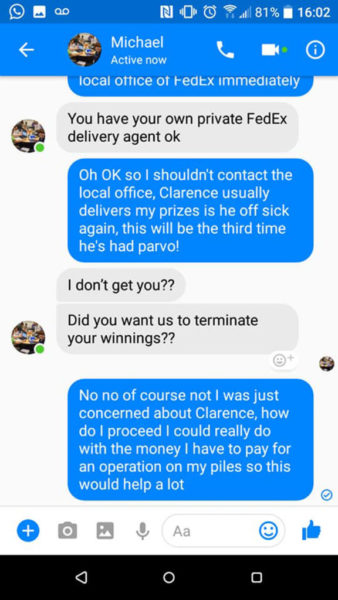 #11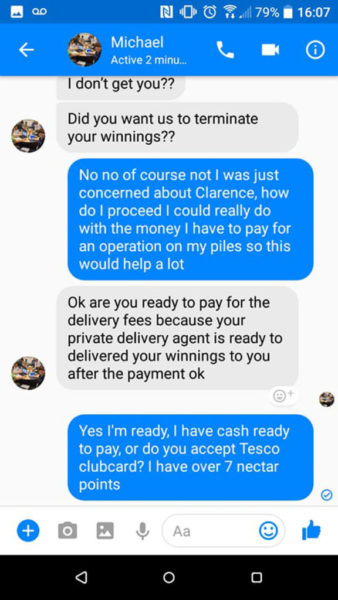 #12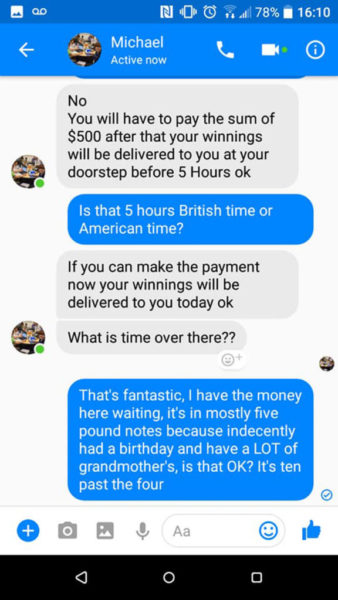 #13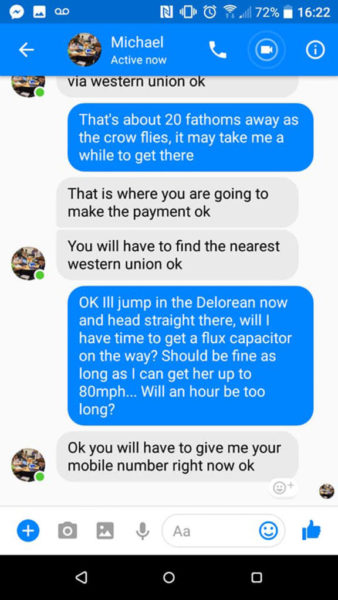 #14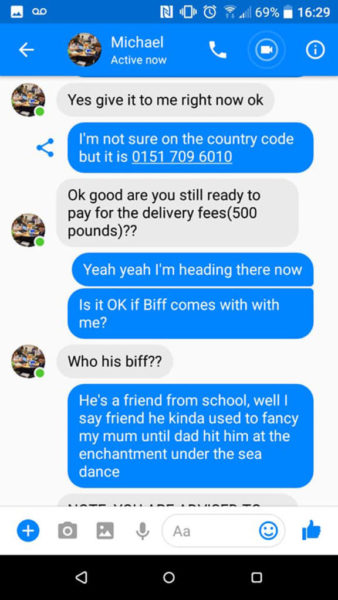 #15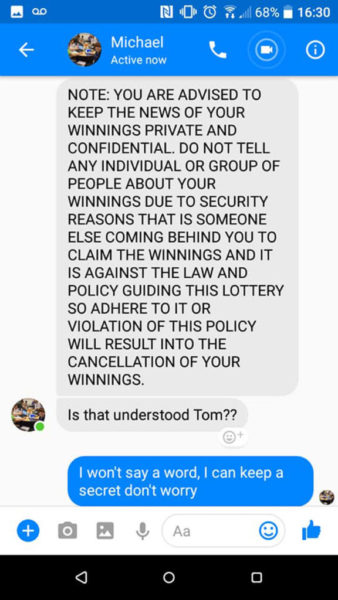 #16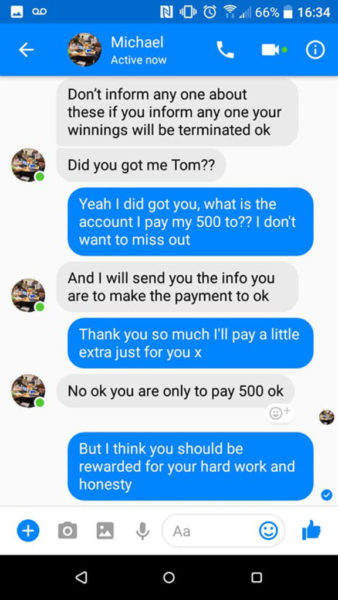 #17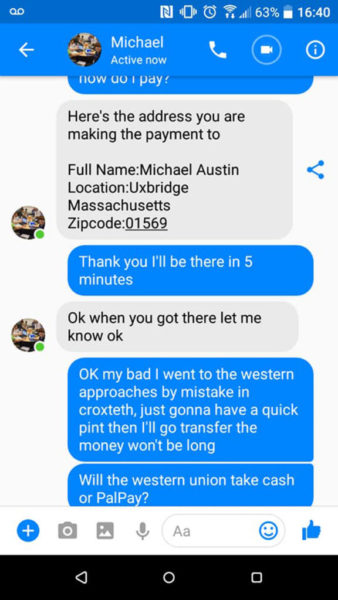 #18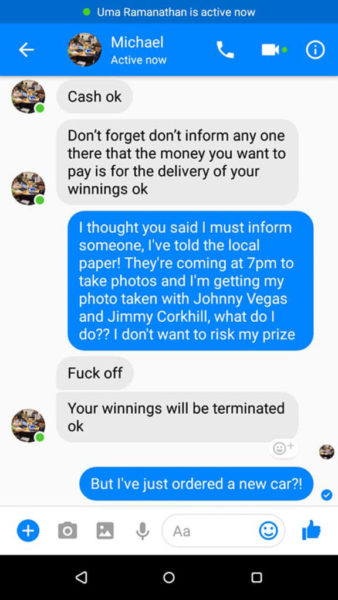 #19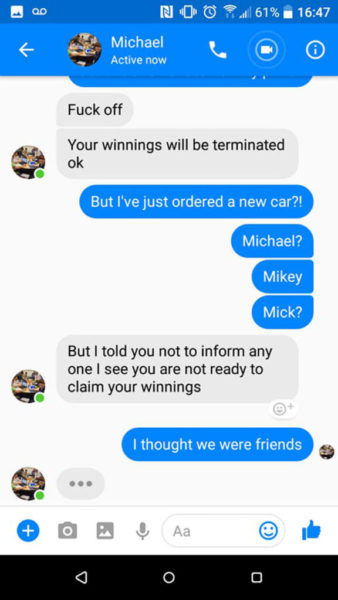 #20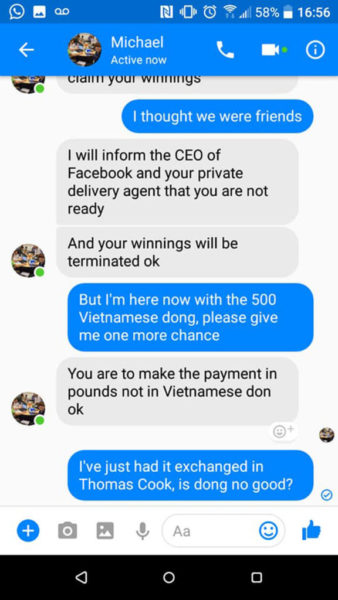 #21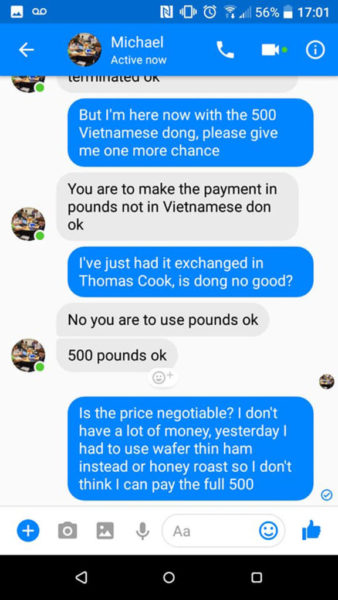 #22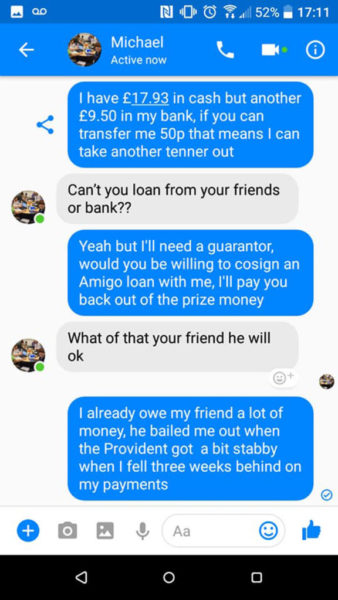 #23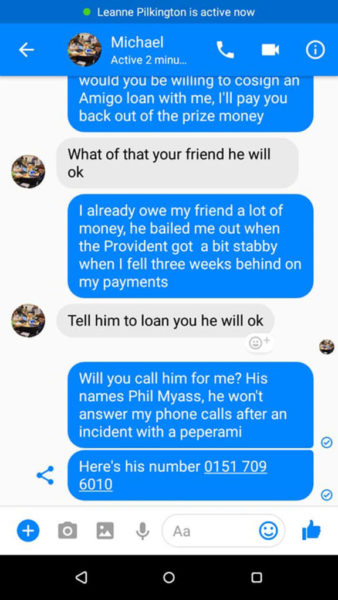 #24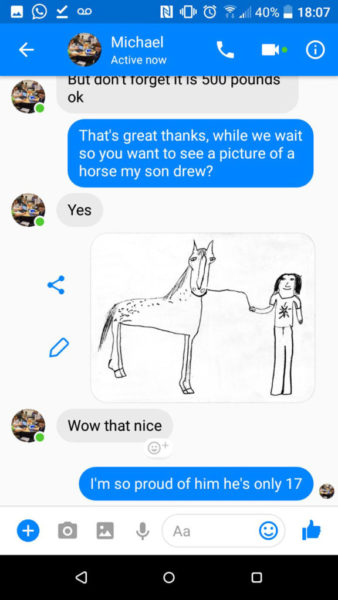 Isn't that really cool?
Share Your Views In Comments Below