Facts
This Guy's FB Post About Spirit Of Mumbai Is Going Viral. Mumbaikars Deserve A Salute
The land of dreams, the city that's always in a hurry, that's Mumbai for you guys! Looks as if the city is filled with supermen & super-women, who never get affected even by the toughest of situations.
We have come across a variety of situations, wherein Mumbaikars have not only proved how helpful they can be but have also proved their will and power to overcome almost any difficulty.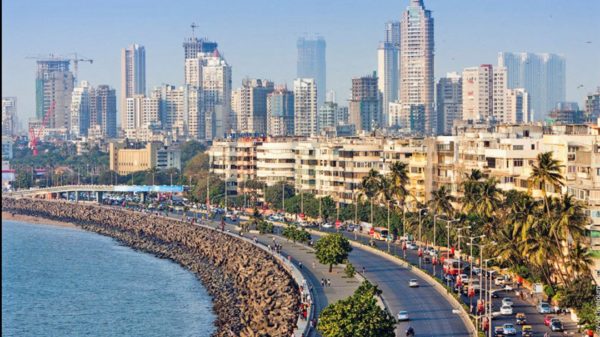 Whether it's dedicatedly coming on streets to help flood victims, or whether it's standing united during bomb-blasts, people of Mumbai certainly have a golden heart. We have even seen women delivering babies in the local train compartments.
The city never comes to a standstill, because the people are super-active. Today's bandh was a brilliant example of the same. Everything was shut, but Mumbai was up and running. While the city was gripped with havoc and stress, Mumbaikars had a big smile on their faces. For them, everything seemed to be so damn normal!
Rather than taking offs, Mumbaikars professionally reached their workplaces & served full day. Isn't that amazing?
Amidst this, we came across a Facebook post by resident of Mumbai; it talks about the spirit of Mumbai and is winning the hearts of netizens.
Have a look;
Click here to read the post directly on Facebook.
The post read, "It is rightly said, "Mumbai Never Sleeps"; I believed this saying to be completely true after seeing the spirit of the city despite a bandh being called for today. It's this spirit which makes me fall in love with this city again and again.
Being lucky enough to be a resident of this golden city, I have learnt a lot from it. Mumbaikars seem to have received special training in handling bad situations and calamities like a pro. For example, today, there was pressure all around due to protests by Maratha Kranti Morcha. But keeping all that aside, Mumbaikars continued with their fast paced life.
I noticed 5 things today, which I can't help but share with you all;
1) Mumbai public transport ran as usual, thereby extending an extra support to people for reaching their desired destinations safely and in time.
2) Rather than relaxing, people preferred working today & most of them were in their offices at their usual times.
3) While I was traveling through the Sion-Bandra road, I saw some people get off their cars & clear the traffic jam so as to facilitate easy movement.
4) Taxiwalas were on duty as usual; the moment I uttered the word "Versova", they gave me a nod and smiled with positivity rather than taking advantage of the situation.
5) The best thing that happened today was Jio's customer care service. After having a bad experience with #Vodafone, I decided to switch to #JIO; glad I took this decision because I enjoyed VIP service from day 1 itself. Even though everything was shut down today, JIO executives came to my place, did their survey & helped me with the connection. Kudos to your dedication guys!!
So this is the gravitational force that never lets me even think of quitting the city.
Happy to be a Mumbaikar ❤️"
This post truly reflects how residents of Mumbai are physically, mentally and emotionally prepared for everything that comes their way. They are always on their feet without being bothered!
Thus, the "SPIRIT of MUMBAI" is truly worth saluting!!
Share Your Views In Comments Below