Sports
This Hilarious Video Of Tim Paine Speaking On The Phone During A Press Conference Has Gone Viral
Tim Paine has been the highlight of every news during the India versus Australia series matches these past few days.
Beginning from his sledging with Virat Kohli which turned sour to witty banters with Rishabh Pant, it can safely be assumed that Tim Paine is quite a quick witted chap who likes tongue in cheek humour.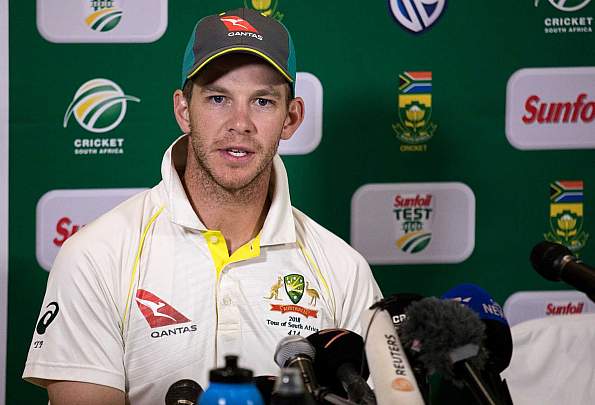 Now this video has recently emerged which shows Tim Paine at a press conference. He gets a call in the middle of it, and this is what happened next.
The conversation is hilarious.
A cheeky phone call derailed Tim Paine's press conference after play! 🤣🤣 #AUSvIND pic.twitter.com/zMT1cT8IOd

— cricket.com.au (@cricketcomau) January 4, 2019
Classic Tim Paine. See how Twitter reacted:
1.
That's gold. Love Tim Paine as captain so different to the previous captains I grew up with having a laugh with opposition players and now journalists. Should be more of it.

— troy worner (@troypod78) January 4, 2019
2.
First captain in the history of Australia that has amazing sense of humour.. Nice guy.. He can bat too

— sandeep dahiya (@sandeepdahiya_) January 4, 2019
3.
Make press conference GREAT AGAIN 😂😂🏆

— 👑 Off Happiness 🇮🇳 (@madmax29580547) January 4, 2019
4.
Australia's damn lucky to have found him

— Tanishq Naithani (@NaithaniTanishq) January 4, 2019
5.
😂 quite the cheeky Aussie we've got here, love ya Painey

— thomas butler (@tombutler1177) January 4, 2019
6.
He is the Rishabh pant of Australia 😂..Funny guy.. #AUSvIND

— Joshua (@Joshey183) January 4, 2019
7.
He has to be the coolest guy in world cricket atm. Just want Australia to stick with him throughout 2019 world cup

— Raviraj Arora (@lucky2201983) January 4, 2019
What do you think of this?