News
This Indian Cricketer Is All Set To Join Politics. Twitter Is Happy And Welcoming Him
Indian cricketer Gautam Gambhir is one of the most talented left-handed batsmen that India has ever produced and now it seems that he is going to showcase his talent in politics.
As per a report published in news daily Dainik Jagran, Gautam Gambhir may fight next elections of Delhi on the ticket of BJP.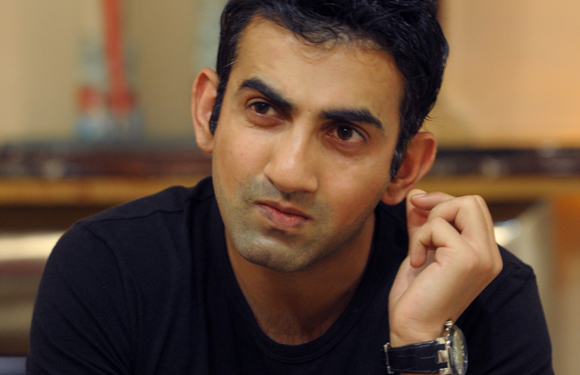 Presently, Arvind Kejriwal led Aam Aadmi Party is ruling the state and BJP is desperate to achieve victory in New Delhi as it the capital of the country.
Earlier also, many cricketers have tried their luck in politics; for example Navjot Singh Sidhu is a minister in Punjab government while Mohammad Kaif and Mohammad Azharuddin have also fought elections on the ticket of Congress party.
Twitter is happy with the news of Gambhir entering politics & this is how users welcomed him:
#1
@GautamGambhir sir… Is it true ?? if this news will true then i knew you will fully commited and dedicated in next innings (politics) also as you were shown in cricket field 👏 pic.twitter.com/tRsUEs9t4z

— प्रशांत पाठक 🏇 (@sanatanyodha) August 19, 2018
#2
@GautamGambhir sir love to hear that you are coming in politics
We lack people like you all the best for future we are with you

— Jagjeet Sahu🇮🇳 (@just_ms55) August 19, 2018
#3
Honest people like Gambhir must join politics.

— Ankit Kumar Jaiswal (@AnkitKrJais) August 19, 2018
#4
It's not the fame but character and commitment towards your country.. though you may be shotdown through politics.. but we respect your commitment towards the country.. and your character to stand against the odds.. love you @GautamGambhir

— Ram gorripati (@RamGorripati) August 19, 2018
#5
I can't comment on the authenticity of this news but i hope this is true. We do need Patriots like @GautamGambhir to take centre stage in Politics too. I have no doubt that he will serve this nation with Zeal & Passion like he does it on field. Gauti paaji plz confirm. 🙏🙏 https://t.co/WEojioLe0t

— Maidan-e-Jung (@Pun__Intended__) August 19, 2018
#6
एक और आक्रामक तीर भाजपा के तरकश में शामिल होने को तैयार 😎
लेकिन सबसे बड़ी बात ये है कि अग़र गंभीर को दिल्ली से टिकट मिलेगा तो टिकट कटेगा किसका 😛

हमको तो उदित राज सर जी पर ही अंदेशा लग रहा है , ख़ैर पार्टी का निर्णय बहुत सोच विचार कर ही होगा … https://t.co/HeGdPN0xeb

— Shailabh (@shailabhnandan) August 19, 2018
#7
@GautamGambhir is it true that you are going to join politics? Then do it as early as possible🙏 https://t.co/E64vJSTCLw

— Singapore Sheikh (@sircaustick) August 18, 2018
#8
Obviously a welcome move.. More people like him should be in politics.

But i would like to confirm this. Is it true ? @GautamGambhir @TajinderBagga @tiwarymanoj @VijayGoelBJP @KapilMishra_IND @mssirsa

— Avnish Gupta 🇮🇳 (@avnish352) August 19, 2018
There were few who requested him not to join politics as well:
#1
.@GautamGambhir heard that you are joining politics. Sir with due respect please I want to see you as cricketer for many more years please it's my request not to end your cricket career. love you Dil se. Hope to see you again in @KKRiders @iamsrk

— Nitesh Khandelwal (@NKhandelwal1995) August 18, 2018
#2
@GautamGambhir Why??? Why let politics destroy your spirit?

— Proud villager (@Wordzeala) August 20, 2018
#3
@GautamGambhir sir aap ko Politics m nahi aana chahiye…bcz hmsb aap ki bht respect krte h,agr aap iss poltcs m aaenge to aap ne jo itni mehnat se jo Izzat banaai h or aap ko jo Shohrat mili h ye sab khatam hojaaegi..so plz🙏🙏🙏

— Gauhar Shameem GauS (@g_s_gaus) August 19, 2018
Gambhir last played for India in 2016 when he was a part of the test team that played against England while he played last for the country in limited overs format in 2012. He has played 58 tests and scored 4,154 runs while in 147 ODIs that have been played by him, he has scored 5,238 runs. Nobody can forget his contribution in making the team win the T20I World Cup 2007 and World Cup 2011.
The 36 years old cricketer is known for calling a spade a spade and has never shied away from expressing his opinion on important matters. He is known to be involved in various charity works and has a clean image that may help him in winning elections if he decides to enter politics.
He was also the captain of IPL team Delhi Daredevils but he stepped down as the team was not performing well under his captaincy.
Do you think that Gambhir should join politics or not? Do let us know.
Share Your Views In Comments Below