Sports
This Is How Mitchell Starc Pranked Nathan Lyon On Live TV, Starc Handled It Like A Boss
India versus Australia Matches are always high pressure situations, for both the players and the fans. However, it's always important for the players to take a back seat and just relax.
Yesterday, we got a glimpse into the fun loving side of the Aussies as paceman Mitchell Starc pranked spinner Nathan Lyon in a hilarious way on live TV.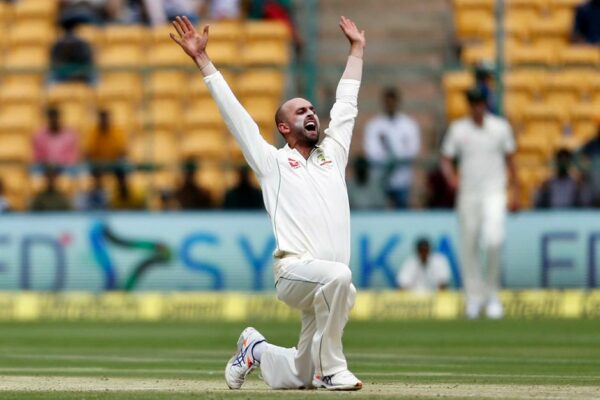 Lyon was speaking on live TV after the match on day 2, when Starc suddenly came running from behind and pulled down Lyon's shorts. You can see the video here:
.@mstarc56 dacks the 🐐 and @NathLyon421 handles it like a champ!#FoxCricket #AUSvIND pic.twitter.com/wYEPtQqR5R

— Fox Cricket (@FoxCricket) December 16, 2018
However, Lyon seemed completed unaffected by the prank and did not even react. He handled the situation like a boss, and went on with the interview like nothing had happened.
People found it hilarious as well, and some wrote:
@FoxCricket@mstarc56 and @NathLyon421
Entertainment Entertainment Entertainment
😂😂😂😂😂😂😂

— Gyanranjan Jena (@GyanranjanJena) December 16, 2018
Exactly our point:
Good to see some fun in sport!

— Steve Morrish (@worldoracle) December 16, 2018
Thankfully, Lyon was wearing training shorts, as pointed out by Adam Gilchrist. Otherwise, fans around the world would have something to remember for years to come.
Share Your Views In Comments Below