Sports
This Is What Bhuvneshwar Kumar Advices To Upset Fan Whose Girlfriend Is Getting Married
The Indian cricketers are presently spending time at their homes with family members as no cricket event is taking place in the country and the BCCI doesn't seem to be interested in sending players on foreign tours as well. The online activities of the Indian cricketers have increased to a great extent in this period and Indian pacer Bhuvneshwar Kumar also makes a point to keep in touch with his fans through social media networks.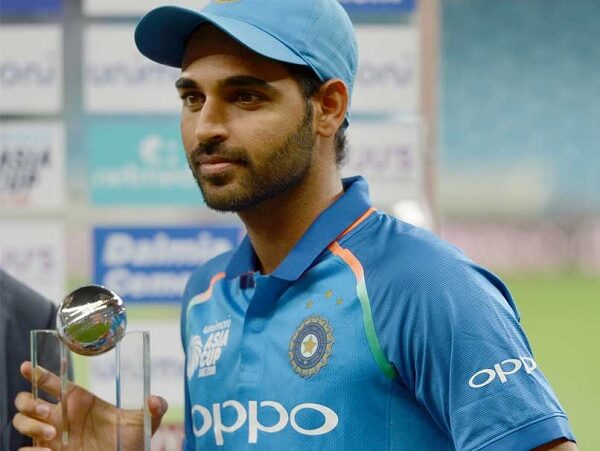 Bhuvneshwar Kumar is making the most of this opportunity by spending quality time with his wife Nupur Nagar whom he married in 2017. Just like other cricketers, he also interacted with his fans recently and also answered many queries but one that was noticed the most by everyone was from a person who was very sad as his girlfriend was getting married to someone else.
This is what the fan wrote, "Sir, meri girlfriend ki shadi ho rahi hain… Jis se main bahut pyar karta hu (Sir, my girlfriend is getting married… whom I love very much)"
Bhuvneshwar Kumar gave a very good piece of advice to the upset fan as he responded with, "Stay strong and keep smiling".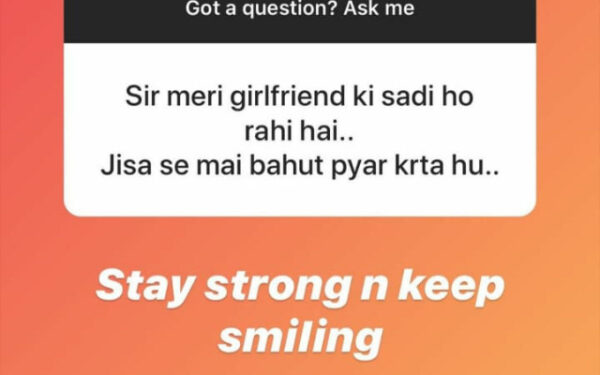 The Indian pacer debuted in 2012; soon he became an important part of the Indian team and got to play in all the formats of the game. However, he is more successful in the T20Is and ODIs than in the test matches. It was in January 2018 that Bhuvneshwar Kumar played last for India in the test matches. He was supposed to play for Sunrisers Hyderabad in the IPL 2020 but the league got postponed on account of the coronavirus pandemic.
Share Your Views In Comments Below