Sports
This Is What Virat Kohli Said About Sachin's ODI Record When He Was 24 Yrs Old & Scored 9 Tons
Whenever we will talk about the greatest batsmen of the cricket world of all times, two names – Sachin Tendulkar and Virat Kohli will definitely appear in that list and nobody can deny the fact that they both are the true ambassadors of the Indian cricket.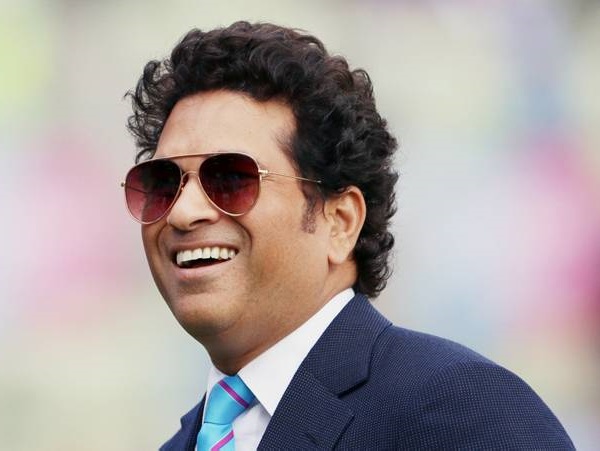 Sachin Tendulkar has numerous cricket records in his name including the record of the most number of international centuries and if there is anyone who can break his record in the present scenario, it is Virat Kohli only. Sachin has scored total 100 international centuries (49 in ODIs and 51 in test matches) and the second batsman in this list is Australia's Ricky Ponting with 71 centuries. If we talk about Virat Kohli, he is at the third sport with 70 international centuries (43 centuries in ODIs & 27 in test matches).
Virat Kohli made his debut at the international level in 2008 after he led the Under-19 team in the World Cup and played an instrumental role in winning the trophy. Soon he became a big name in the world of cricket as he started dominating the bowlers and scoring centuries on a regular basis.
Recently Ashwin Krishnan, head of Sports Marketing at Oakley, narrated a very interesting story involving Virat Kohli which clearly displayed the amount of confidence and self-belief that the young cricketer had when he was just 24 yrs old.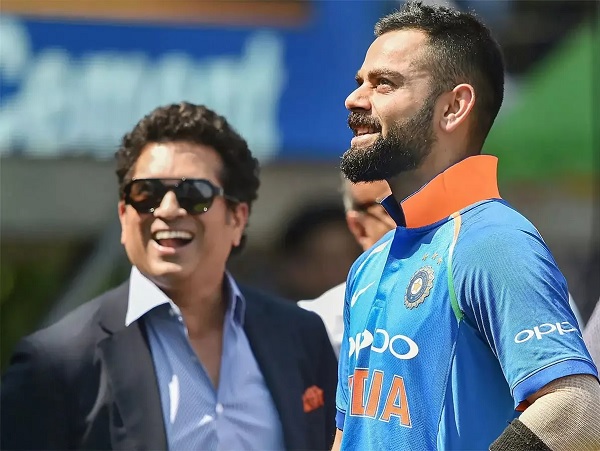 While speaking on a talk show, Ashwin Krishnan states that calling Virat Kohli's ODI record phenomenal is certainly an understatement because he is getting closer to Sachin's record slowly, whether he reaches there is a different thing. He adds that in 2013, he met Virat in LA for the purpose of signing him for Oakley, Virat was accompanied by his manager Bunty while Ashwin flew from Mumbai for the meeting.
Ashwin Krishnan further said that he was there to sign Kohli for the Champions League and the 24 yrs old cricketer with 9 hundreds was so confident that he said, "One-Day mein toh main paaji (Sachin) ko pakad loonga. Paaji had 49 hundreds" (I would surely catch Sachin Paaji in ODIs, he had 49 hundreds).
Talking about Virat Kohli's lean phase, Ashwin Krishnan said that the level of confidence that the boy had can be understood by the fact that he was sure of scoring 40 odd centuries plus how we can forget to talk about the success that he achieved in test cricket. According to Ashwin, this is why when anyone says to him that Virat Kohli is out of form, he simply tells that person that a batsman of Virat Kohli's caliber can never go out of form, it is just his mind which is not on the right track.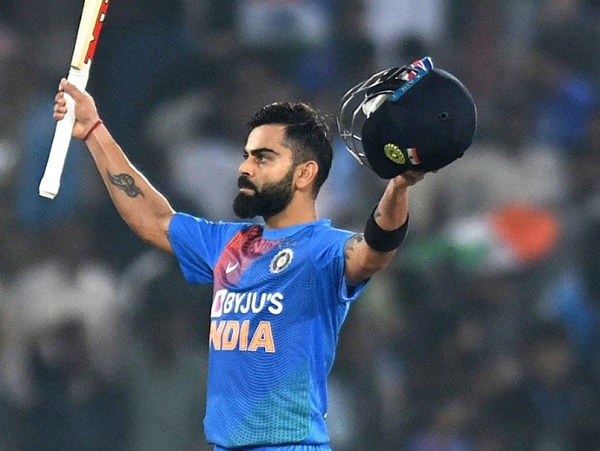 Virat Kohli hasn't scored a century in the last three years, 79 innings across all the three formats and many former Indian cricketers are demanding that he should be dropped from the team because the Indian bench strength is pretty good and young guys should be given chance to play for the country. However, the amount of support that the former RCB skipper is getting, both from India and other countries, is also phenomenal and the coach Rahul Dravid, skipper Rohit Sharma and team management are in no mood to drop him.
Will Virat Kohli be able to break Sachin Tendulkar's record? What do you think?
Share Your Views In Comments Below