News
This Is Why Prithvi Shaw's Team Demanded Rs 1 Crore From FreeCharge & Swiggy Each
Team India has started the test match series on a winning note by defeating West Indies in the first test match by an innings and 272 runs. The hero of this Indian victory was Prithvi Shaw who played a brilliant knock of 134 runs and became the youngest Indian batsman (18 years and 329 days) to hit a ton on his debut. He is also the second youngest batsman to score a century after Sachin Tendulkar (17 years, 107 days).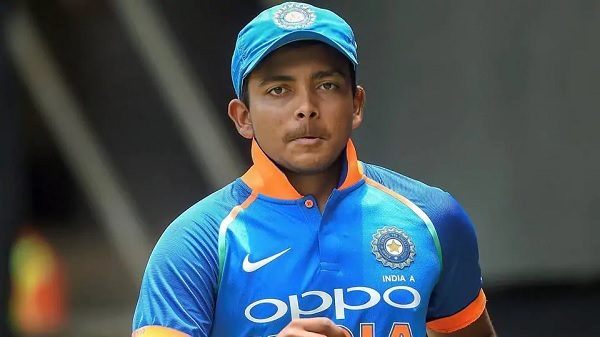 The social media was flooded with congratulatory messages and not just the fans or former players but some companies like Freecharge and Swiggy also took to social media to congratulate Prithvi. However, these firms have now found themselves in a legal trouble as the sports marketing firm Baseline Ventures that looks after marketing work of Prithvi has sent cease and desist notices to them with a demand of Rs. 1 crore as compensation. The notices have been sent to Freecharge and Swiggy as they have used Shaw's name in an unauthorized manner.
This is what Swiggy's commercial read,
"Firsts we'll remember forever: First bite of Rasmalai, First innings of Prithvi Shaw."
However, now both the companies have deleted their tweets and their legal teams are looking into the matter. Baseline Ventures has alleged that these firms are using Prithvi Shaw's name for ambush marketing and this is injustice to those sponsors who are paying money to Prithvi for their promotional activity. Baseline Ventures states that by including the young cricketer's name in their messages without permission, Freecharge and Swiggy have violated its exclusive rights and Trademarks Act, 1996.
Another company that has done the same thing is Amul as it tweeted a cartoon showing Amul girl giving a slice of bread with Amul butter to Prithvi and a message is written that reads, "Amul Prithvi ka favourite makhan!" along with "Shawbash!" at the top.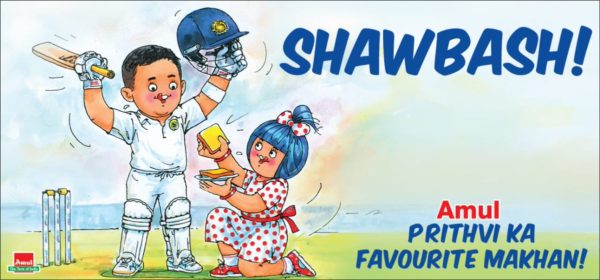 The caption that it wrote is, "#Amul Topical: Youngest Indian to score debut test century!"
#Amul Topical: Youngest Indian to score debut test century! pic.twitter.com/C04aXhSM4l

— Amul.coop (@Amul_Coop) October 5, 2018
Baseline Ventures is going to send legal notices to other firms soon and it seems that matter is not going to settle down shortly. What is your take in this connection? Do let us know.
Share Your Views In Comments Below