Lifestyle
This Man Deserves All The Respect For What He Did This Pre Diwali
Diwali is India's biggest festival and brings happiness in the houses of millions of Indians every year. A lot of people firecrackers, do shopping and wear beautiful clothes. It's all about happiness, joy, prosperity and light.
But what about those who are underprivileged? Diwali is a festival of happiness but it's sad that not everyone has a share to it. India has a majority on the poor side and they can't celebrate the festival like others.
Now, it's the responsibility of privileged people to come ahead and help to bring the smile on the faces of those who can't afford it.
Kolkata based Suraj Chokhani has done this by taking a special step ahead towards what we can call "sharing the happiness". The man filled his car with Diwali Goodies and shared with the underprivileged kids and people he found on the way.
My car boot filled with Diwali Goodies for the underpriviled, inspired by a tweet from @hvgoenka pic.twitter.com/eK3PrvcXZx

— SURAJ CHOKHANI (@SURAJCHOKHANI) November 2, 2018
Have a look at the pics-
#1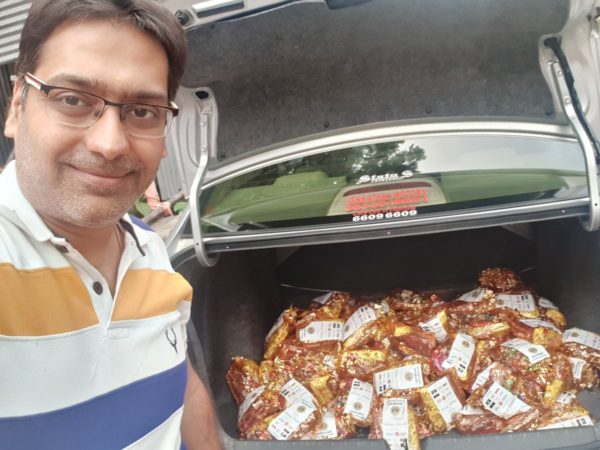 #2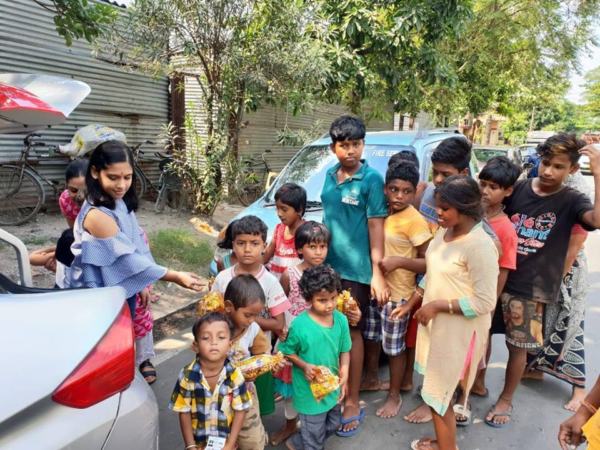 #3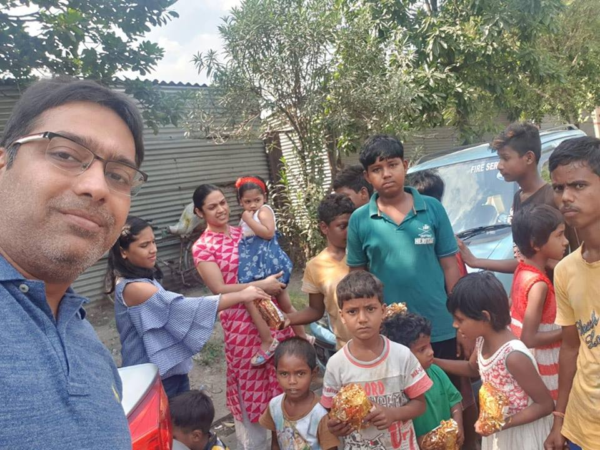 Suraj's act is inspired by Harsh Goenka's tweet which suggested people to keep sweets and gifts along with them while going to work. He suggested people to share these gifts with underprivileged people.
A week before Diwali, keep your car stocked with sweets, toys or any knick-knacks.
Gift them to kids at traffic signals or wherever, to those you think need them.
The smile that will light up their faces will be more illuminating than 1000 diyas !!

This Diwali, light a life!!!

— Harsh Goenka (@hvgoenka) October 30, 2018
RVCJ got in contact with Suraj and talked with him about his lovely gesture. Talking about he said –
"Yeh Diwali Dil Waali, Naaki Dhoonye Waali. Inspired by a tweet from Harsh Goenka, I have filled my car boot with Diwali Goody bags and distributing it to underprivileged children across the street in Kolkata. No to firecrackers and the budget has gone for lightening up the faces of lil ones. Let's be the change we want to see."
Suraj has always been involved in social works and trying to change the lives of people. We respect him for his noble and inspiring acts like these.
Share Your Views In Comments Below