News
This Meerut Groom Stopped Baaraat To Salute The Funeral Procession Of Martyr. Twitterati Loved It
India just avenged the Pulwama incidents by destroying the major terrorist camps in Pakistan with the help of IAF in the wee hours of Tuesday. The attack ended up killing 200-300 terrorists which has sent a wave of joy among the people.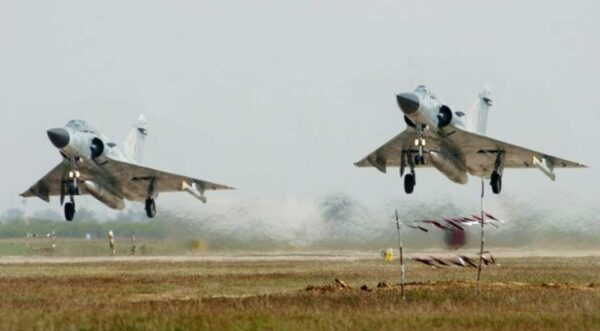 However, this is not it. It's not just government which respects the blood of the soldiers, Indian population has also proved that they respect their soldiers more than anything.
Just recently we told you how a beggar woman donated her life savings to the families of martyrs and then a UP school principal sold her bangles and donated money to the families of martyrs.
Now there's something which will make you proud yet again. A Meerut groom stopped his baaraat, dismounted the horse to salute the funeral procession of the soldier, Sepoy Ajay Kumar. A picture is going viral on the social media which shows the man saluting the procession and is getting great reactions from public. Have a look-
Meerut's bridegroom dismounts his horse and the baraat stops to salute the funeral procession of Martyr Ajay Kumar. We too salute our martyrs. We will not let their sacrifice go waste.#PulwamaRevenge #surgicalstrike2 pic.twitter.com/RaqHhVuFvs

— Harsh Goenka (@hvgoenka) February 26, 2019
You can also check the pic below: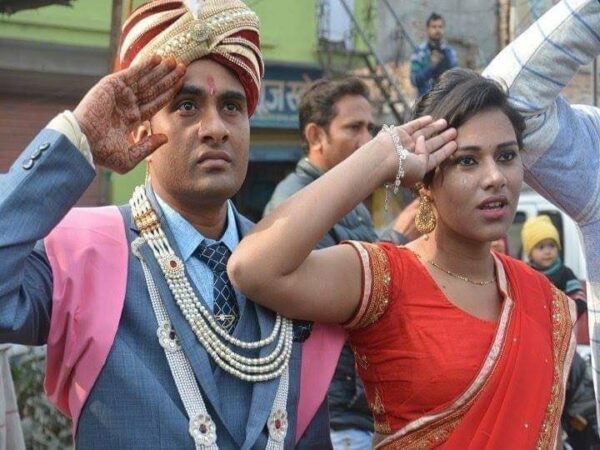 Here's how people reacted to the pic-
#1
India has a very bright future

— PPriyanka (@aolpri) February 26, 2019
#2
जय हिंद

— Anand Chaturvedi (@chaturvedianu) February 26, 2019
#3
Kudos and RESPECT

— D Navaneeth Kumar (@navaneeth_9) February 26, 2019
#4
मेरठ में हमारे अमर शहीद की अंतिम यात्रा निकल रही थी एक चौराहे पर बारात गुजर रही थी…घोड़ी से दूल्हे नें उतर कर अपनी बहन के साथ शहीद को यूं अंतिम विदाई दी।
मेरा देश सच में बदल रहा है ..काश कुछ हिन्दुओं की खाल में छुपे धिम्मी भी अपनी मानसिकता बदलें।#जय_हिंद 🇮🇳 #भारत_माता_की_जय pic.twitter.com/e7YHLg6T2U

— ñeetü (@Nitu045) February 21, 2019
#5
Proud Indian….thanks for setting up an example..

— NPXS_Moon_ Token (@Pundix_Moon) February 26, 2019
#6
Misaal

— WOW! (@WOW34195368) February 26, 2019
Isn't it amazing?
Share Your Views In Comments Below