News
This Mumbai Cop Has Won Hearts On Social Media With His Superb Dance Moves
The Indian police has played an important role in helping the government fight the lethal COVID-19 virus and it was the Indian policemen who stayed outside their houses but ensured that everyone else remained inside their homes so that the citizens stayed safe and transmission of virus could be stopped. It won't be wrong to say that respect for the police officials has increased a lot among the citizens during the coronavirus pandemic as they risked their lives and helped people in various ways.
Mumbai Police is known as one of the best police departments of the world and it has also taken many initiatives for helping the Mumbaikars during the tough times. Though we have mostly seen that policemen are disciplined and serious yet there is also a fun-loving side of the cops too and they have other talents as well.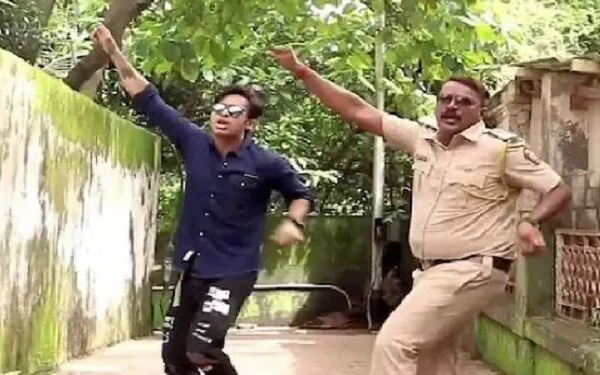 Nowadays a Mumbai policeman is getting all the attention of netizens and it is not because of his work but for his dancing skills. We are talking about Amol Yashwant Kamble who is posted at Naigaon police headquarters and presently the online community is going gaga over his dance moves. The video which made him popular was the one in which he danced to the tunes of "Aaya Hai Raja" which is from the movie "Appu Raja".
Amol told a leading daily that the video was based on the theme of a policeman asking a two-wheeler rider to wear the mask in a correct manner and later on they both danced their heart out.
Amol who has also danced with the famos Bollywood actor Hrithik Roshan says that he loves dancing as it is his passion.
Here are some other videos of Amol Yashwant Kamble that will make you a fan of his moves:
https://www.instagram.com/reel/CQNlBSllvfz/
This cop is certainly a superb dancer, isn't he?
Share Your Views In Comments Below