News
This Pakistani Brave Man Who Fought With NewZealand Terr*rist In Mosque Is No More
The recent terr*r attack in NewZealand has shaken the world completely. The terr*rist entered the Al Noor mosque in central Christchurch and went live on Facebook while he k*lled innocent people.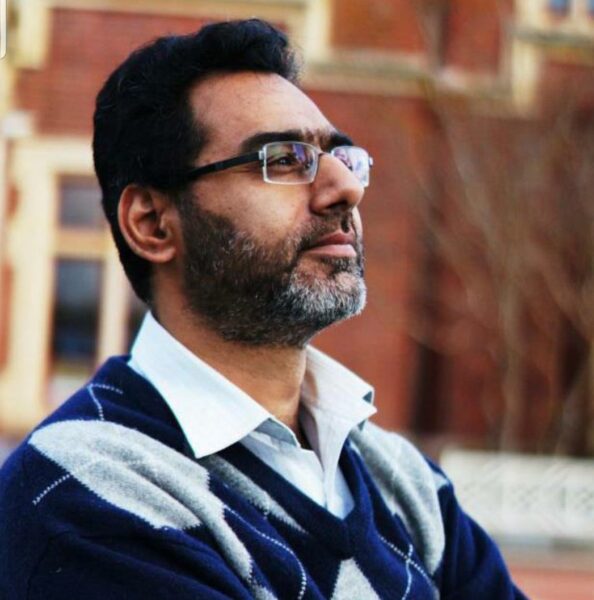 The incident claimed 49 lives which is something really saddening. But something which has left us completely shattered is the latest news of a one more man losing his life.
The Pakistani man named Naeem Rashid tried his best to confront the terr*rist while he was attacking the people in the mosque. While saving others he was badly injured and today he lost his life. Even his 21 YO son Talha has lost the battle of life.
This Muslim man is Naeem Rashid from Abottabad, Pakistan. He sacrificed himself trying to disarm the terrorist at the Mosque in New Zealand. His son Talha was also killed in the attack.

HE IS A HERO. KNOW HIM. 😭

Retweet 💔 pic.twitter.com/03Al22ZmDd

— StanceGrounded (@_SJPeace_) March 15, 2019
Reportedly, the man was based in Abbottabad city of Khyber Pakhtunkhwa in Pakistan. He moved to New Zealand and started his career at a private bank before shifting to Christchurch.
Our heart goes out to the family. There's no bound to the pain they must be going through at this moment. Here's how people on Twitter reacted to the news-
#1
i Was close with Talha. May Allah grant them jannah… Law abiding hard working kiwis. Peace not war

— Shwana ⚡XRP NZ _ Kurdistan (@Ninty__94) March 15, 2019
#2
Name everyone you can 💔 we all mourn with you

— Tracey Lindsay (@trax2208) March 15, 2019
#3
He's a SHAHEED he was martyred defending his brothers and sisters in that mosque. He showed courage, bravery, & strength against this terror. Remember my brothers and sisters this may be a dark day, but just LOVE LOVE LOVE Allah's creation. Love & peace triumphs over hate

— Hammy Bilal (@Hammyb3) March 16, 2019
#4
Keeping all who knew and loved them in my thoughts, sending love and strength to all involved xxx

— Sparta (@DazzledSaz) March 15, 2019
#5
Very sorry Stance.

— Mary Serumaga (@MKSerumaga) March 15, 2019
#6
This is the face of courage, honor him and his community.💜

— J Shepherd (@brainbootcamp) March 15, 2019
#7
Respect to him and his family

— 🗽⚖🌊 Kenny Presidential Harasser 🇺🇸🇵🇹🇸🇻 (@ForzaEnjay) March 16, 2019
That's really sad!