Bollywood & TV
This Parody Account Of Taimur's Nanny Is The Most Hilarious Thing You Will See Today
There is no denying the fact that Saif Ali Khan and Kareena's little son Taimur is one of the most popular starkids ever. He is a favourite of paparazzi who don't leave even a single chance to click him and he too appears to love camera and poses whenever he spots one.
At one fell swoop, it won't be wrong to say that Taimur's nanny is no less famous than him as she accompanies him all the time and mostly gets clicked with the little munchkin. There are many who just can't get over the cuteness and adorable looks of Tim (his nickname) and that's why, his photos often go viral on web and social media.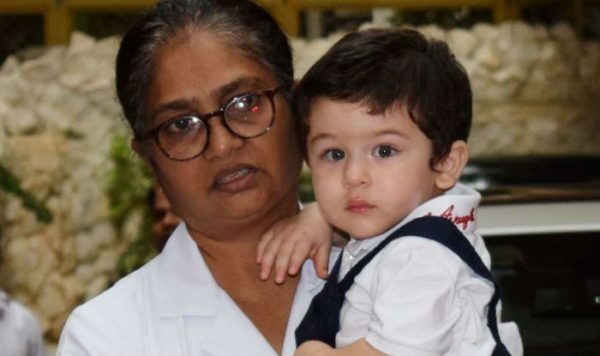 We all know that there are countless fans of Tim but his nanny is also pretty popular, to such an extent that there are some Instagram pages dedicated to her.
Here we present you the humour served by an Instagram parody account known as "Taimur Ki Nanny". Although there are just 10 posts, the bio itself will tickle your funny bones.
This is what the bio reads,
"Nanny Ali Khan
Senior member of the Pataudi family,
I live with Saif Seth ji, Kareena Sethani ji, Taimur baba, Kunal Khemu (ghar jamai) & Soha Poha"
Take a look:

Here are the hilarious posts on the parody account replete with ultimate wit and humour that will make you go ROFL:
#1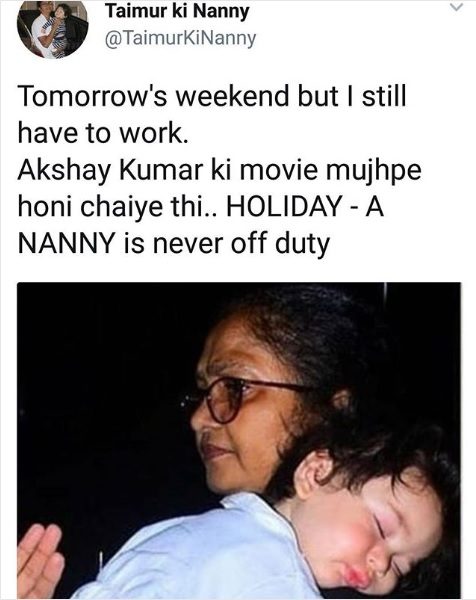 #2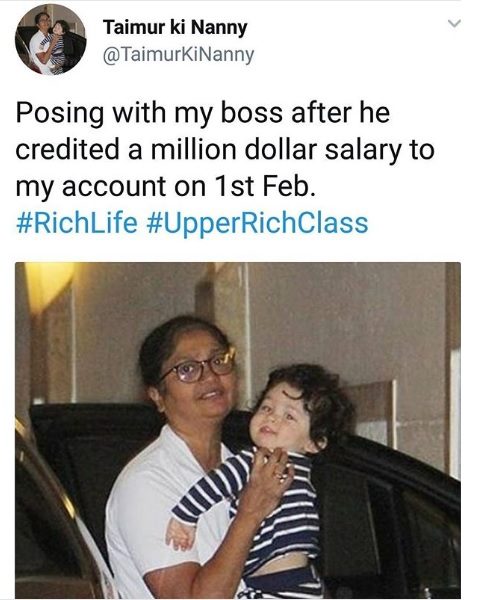 #3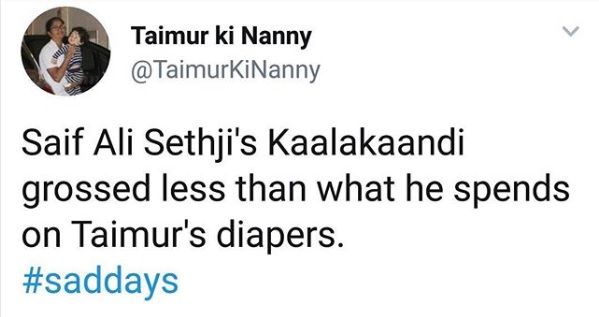 #4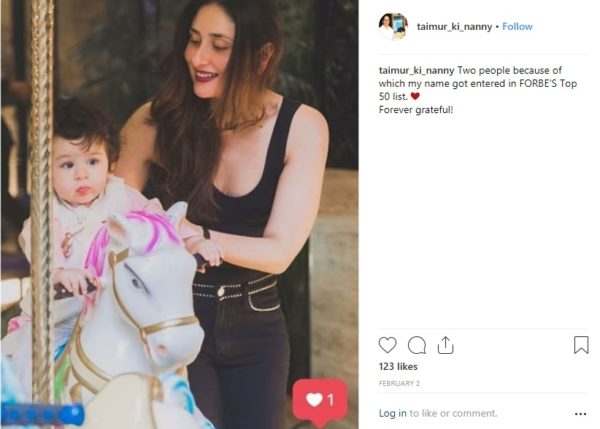 #5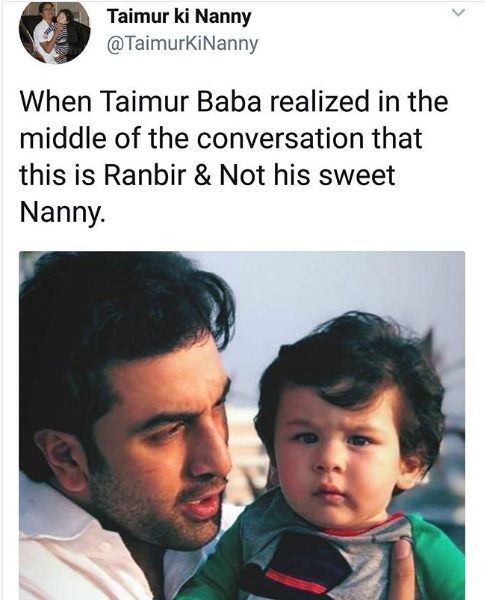 #6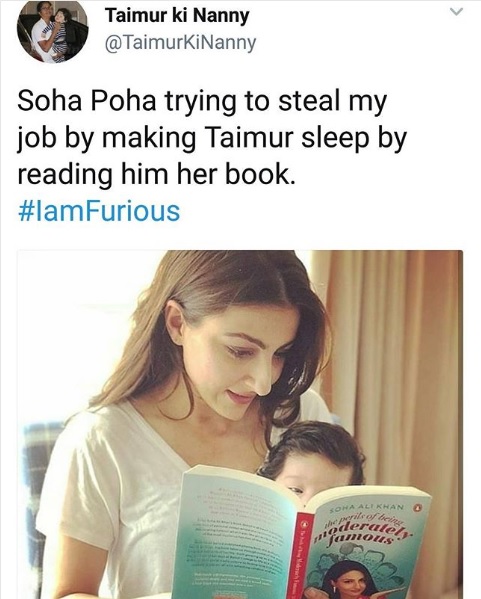 #7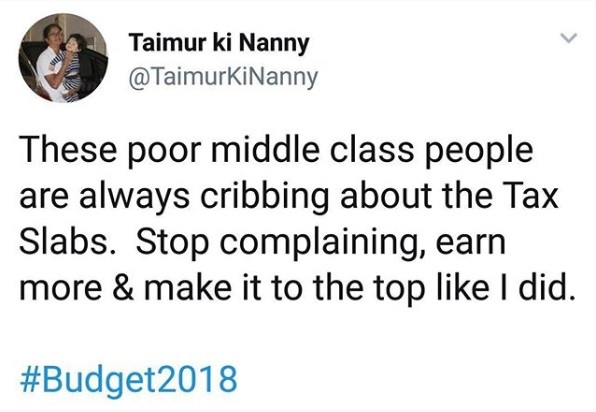 #8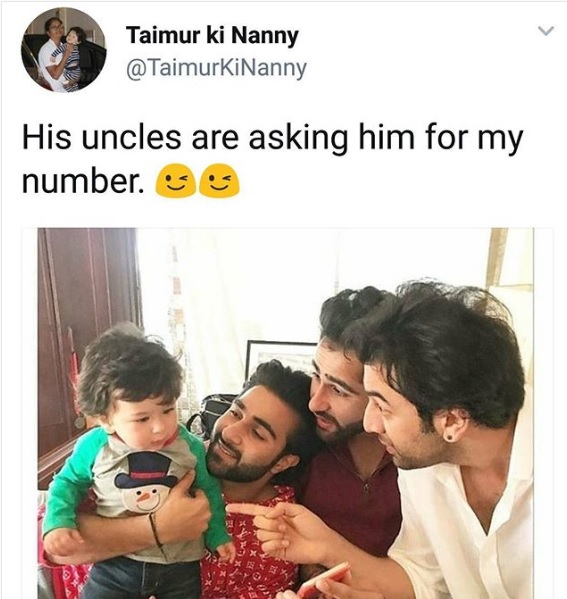 #9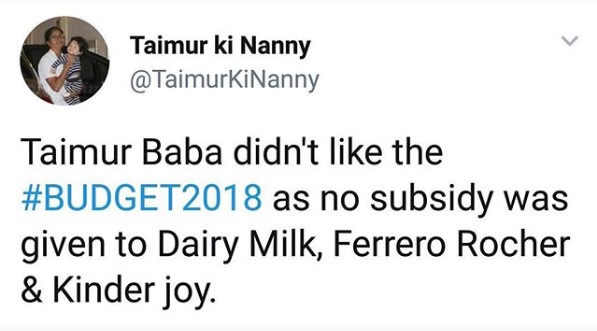 #10
Funny, aren't they?
Just to inform, Taimur's nanny gets a basic monthly salary of Rs 1.50 lakh that can be increased to upto Rs 1.75 lakh, depending on the additional time that she gives.
Well, considering this, we can say that she is also no less than a celeb with huge earnings. What do you say?
Share Your Views In Comments Below