Teachers always try to shape our lives in a better way and we never understand how much it helps us in long term. While we are in the childhood and teenage phase we don't care for anything especially what teachers tell us. But as we grow old, we learn the value of their words and eventually start respecting them much more.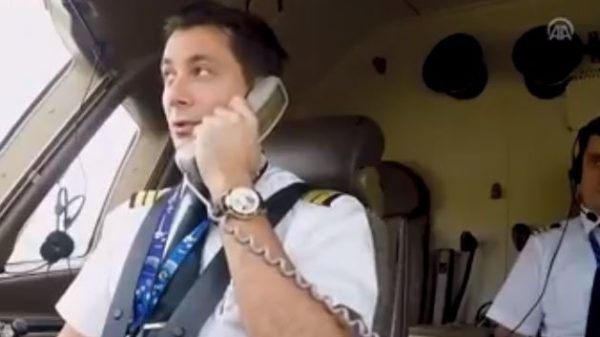 A Turkish Airlines pilot gave us the lesson to respect the teachers as he decided to honour his school teacher right in the flight in front of all the passengers. It was a very emotional moment as the pilot read out his message in the local language which left the passengers including the teacher teary-eyed.
Later he was also presented a beautiful bouquet of flowers by the airline staff.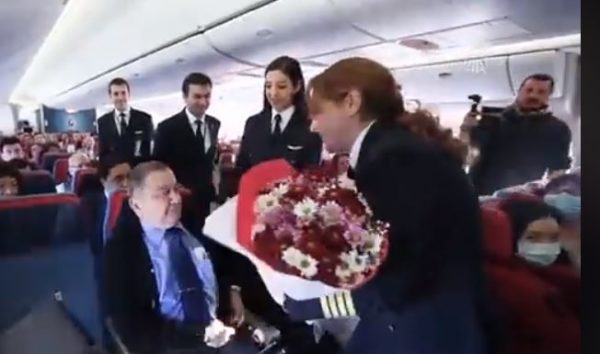 The video of the moment is going viral on social media and is being loved by so many people. An FB user also translated the message in English which reads as-
"Respected passengers, this is your captain speaking, today is a very important day. As we have a very important passenger with us.
He is the Teacher who taught me to be pilot. He was a Captain for 20 years and then a teacher/instructor for 10 years. He taught me and many Captains like myself.
My Captain my Teacher Sadiq Onür, I'm honored that you're herewith us. I'm glad that you're my teacher, I'm glad that you're like my dad and my teacher."
"On behalf of the entire Turkish airline staff I congratulate you and all other teachers on this "Teachers' Day" please accept this bouquet, my teacher." (The crew said.)
Watch the video below-
https://www.facebook.com/mohamedh.zakaria.1/videos/1956592861076139/
Click Here to watch the video on Facebook
This is really beautiful. We hope everyone can respect their teachers like this.