Humour
This UP Guy Calls Police To Give Him Lift Because He Has No Money For Bus. Watch Video
We all saw in PK movie how Aamir Khan's character urinates in public so that the police officer puts him in jail where he can get free shelter and food. The scene made all of us laugh but a UP guy seems to have taken it seriously.
The guy we are talking about called the UP Police and said that he has no money and therefore wants to get a lift from them.
Watch the video below:
Hats off to @Uppolice
What all they deal with pic.twitter.com/qBS8qynV6t

— Saurabh Dwivedi (@saurabhtop) March 16, 2019
Click Here to watch the video directly on Twitter
The unnamed guy wanted to travel from Ujhaari to Gunnaur and just because he didn't have money he thought the police will give him lift.
2nd Part pic.twitter.com/Wvb7737XGE

— Tushar Chauhan 🇮🇳 (@tushrchauhan) March 16, 2019
Well, police arrived and because the case was as weird as it gets they asked him if he has used any kind of narcotics. And guess what he replied?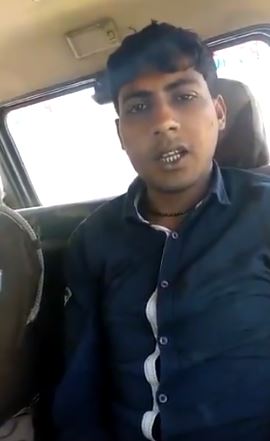 The guy said that he hasn't consumed anything like that but only chillum which he has been using all his life.
Kahaa se aate hain ye log? LOL!
Share Your Views In Comments Below