RVCJ and OkCupid app released a new video titled "When A Doctor Dates An Engineer". The video narrates a budding sweet love story of a civil engineer played by Nikhil Vijay and a doctor played by Shreya Gupto. This doctor engineer couple is not very rare in India but a civil engineer whose female interaction is not zero but in negative finds his soulmate through an app rarely happens.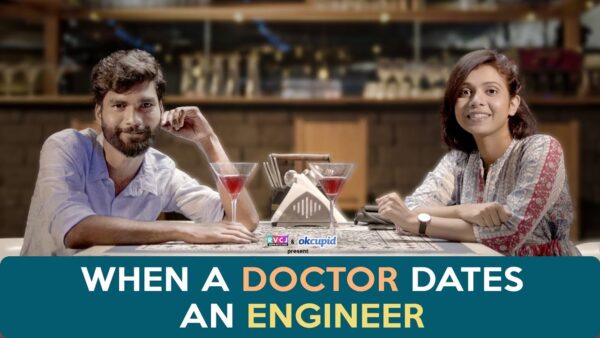 OkCupid app not only helps you find people online but also matches your likes, dislikes, hobbies, and other interests by using your questionnaire form. Isn't it interesting? You don't have to meet randomly anyone with totally different taste. You can always find the one with similar taste as yours and on the first date, you will have a lot to talk about. No awkward silences, imagine.
Priya and Kartik meet for the first time through the OkCupid app, they chatted online and decided to meet in person. And the casual date turns to something else in just a few hours.
Meeting someone online or offline and going on a date is easy but if you are in search of something serious, you can not just go casual. OkCupid app helps you find your soulmate, not just a date.
[yt]https://www.youtube.com/watch?v=oMKtyT4j_JE&feature=youtu.be&fbclid=IwAR19VHU7DyvUW8u_mORFrms2zEz10jXqlJCYEXauNrpzT7o9-zhXVikjXjY[/yt]
Looking for something meaningful and serious? Download OkCupid now.
Click here to download the app: