Bollywood & TV
This Video Of Salman, Sohail And Arbaaz Khan Dancing At Christmas Bash Has Taken The Internet By Storm
Salman Khan had a major Christmas bash at his house, which was attended by numerous celebrities like Katrina Kaif. This is a family tradition that Salman follows every year.
There have been numerous videos which have emerged from the party, and we're really enjoying the fact that the stars let their hair down and simply chilled out at the party.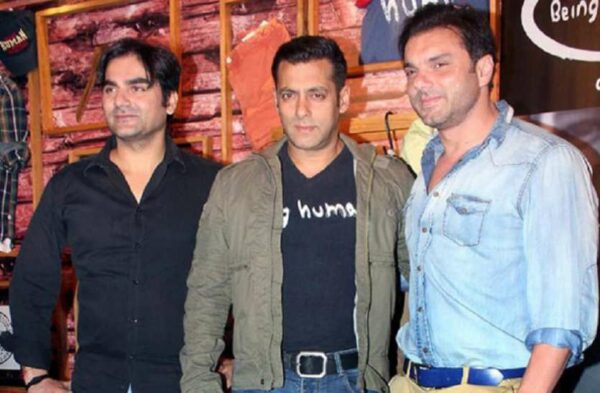 But there is this one video, which has gone viral and taken the internet by storm. Salman Khan posted a video on his Instagram profile and since then, it has gone viral.
This is a video of the three brothers, Salman, Arbaaz and Sohail dancing their hearts out to music. The three boys have no coordination whatsoever, but seem to be enjoying to their fullest.
Check out the video:
Salman shared this cute family moment with the caption, "Merry Xmas to all…." and like us, people really loved the video. They thought it was relatable and candid.
We thought so too. The bash looked really fun, based on all the pictures and videos that have flooded our social media feed. What do you have to say about their dance?
Share Your Views In Comments Below